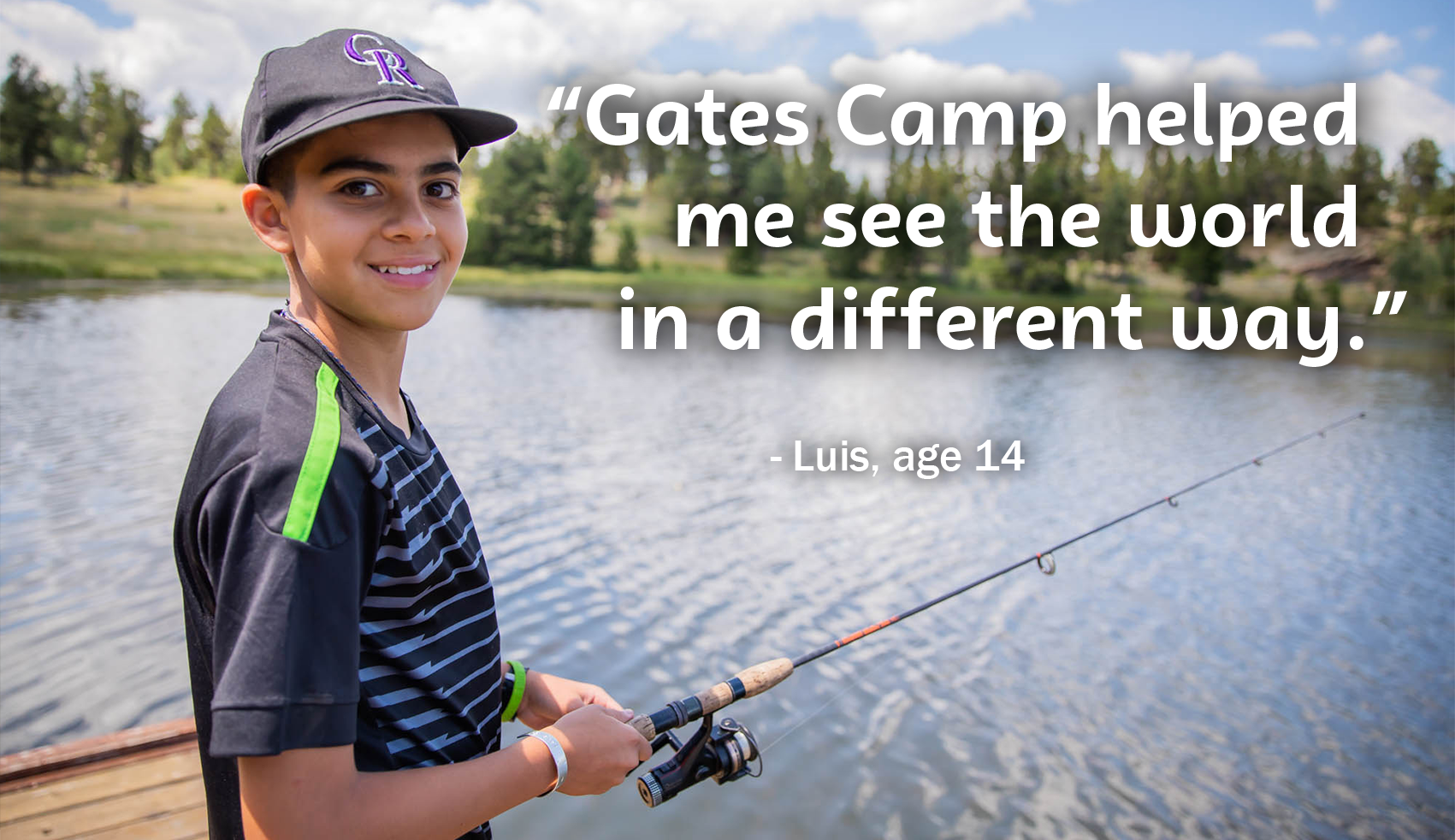 Give Kids like Luis the Gift of Camp
Gates Camp is a sleep-away summer camp owned by Boys & Girls Clubs of Metro Denver and made possible by you!
A Fresh Perspective
Kids growing up in low-income households rarely get the opportunity to travel outside of a five-mile radius of their home. For children living in the metro Denver area, this means that without assistance, many might never have the opportunity to explore the great outdoors.
Boys & Girls Clubs of Metro Denver is committed to providing Club members like Luis an opportunity to spend five days at Gates Camp each summer.
14-year-old Luis is one of the many Club members who has taken advantage of this opportunity. He learned how to cast a fishing rod, shoot a bow and arrow and got a fresh perspective on life outside of his neighborhood.
Last summer, on the climbing wall, Luis learned to get back up and try again after he fell. He finally reached the top and took another leap of faith as he rappelled down to celebrate with his new friends. Luis was afraid to try new things, but the lessons he learned in Gates Camp's safe, supportive environment made taking that leap a just-right choice.
Luis left the mountains a little stronger than when he arrived – able to build resilience in the face of challenges and confident in his power to make a difference.
Because of You
Our Club members pay just $10 for a week at Gates Camp, but it costs us much more to provide these opportunities. That's where you come in!
Donate today and see your gift doubled!
Apex IT has offered a $40,000 challenge gift in support of Gates Camp. For every dollar you give, Apex IT will double it – in value and impact.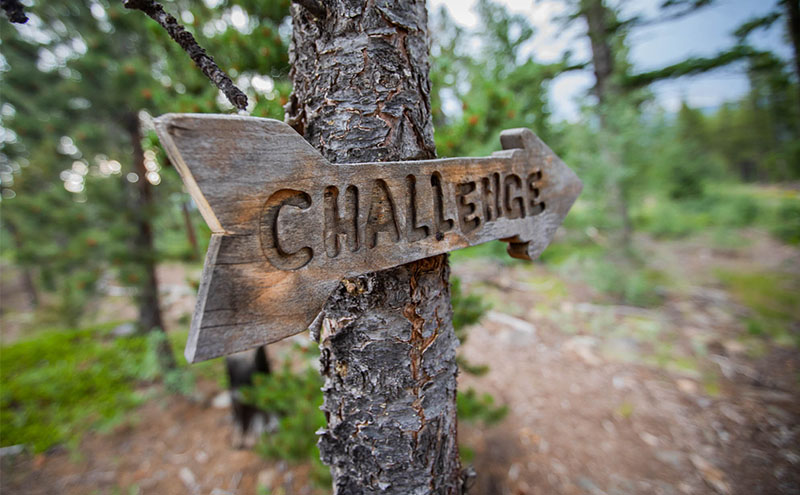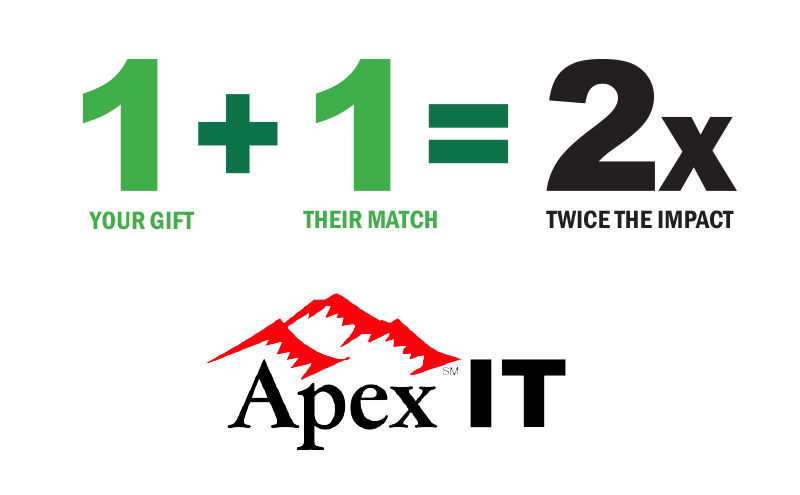 The match challenge runs through June 2019.