Diversity, Equity & Inclusion

DEI Commitment Statement
We develop and nurture a community where everyone can reach their full potential. At Boys & Girls Clubs of Metro Denver, we continuously focus our efforts to ensure that our team members, Club members, and communities come together to cultivate a diverse landscape where everyone has equitable access to opportunities and resources.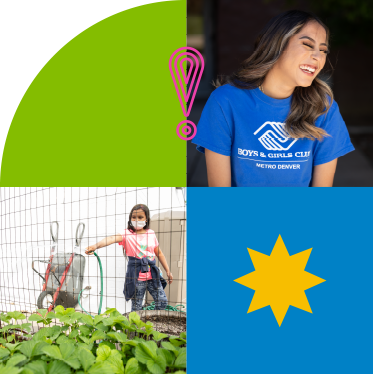 Diversity, Equity, and Inclusion

at Boys & Girls Clubs of Metro Denver
We are committed to creating and sustaining positive and inclusive environments for Club members and staff of every race, ethnicity, gender, gender expression, sexual orientation, religion, and socio-economic status.  
We believe all kids will have the opportunity to achieve their greatest potential. Our organization opens doors for kids, and with kids.  
All kids benefit from equitable access to the resources and opportunities they need to achieve great futures. When kids have access to safe spaces, relationships built on trust, academic and leadership opportunities, healthy activities, and a network of adults who believe in them they can engage in positive youth development. We ensure membership is accessible and affordable, so all kids have the chance to turn their dreams into real possibilities. 
Boys & Girls Clubs of Metro Denver is committed to building an inclusive environment from the inside out. We know our staff, just like our Club kids, have the best opportunity to succeed when they feel seen and supported. We are proud to provide our team with competitive wages as well as benefits for all employees who work 20+ hours per week. All employees, no matter their hours, have access to our Employee Assistance Program, on-demand and regularly-scheduled trainings, and Employee Resources Groups.  
When we build community, access, and a sense of belonging for our staff, we are better able to connect with our Club kids, families, and the communities we serve. 
Our DEI Committee is composed of Boys & Girls Clubs of Metro Denver team members from across the organization who inform, design, and champion DEI-specific strategies. This group is an integral part of ensuring DEI strategy is integrated throughout Boys & Girls Clubs of Metro Denver.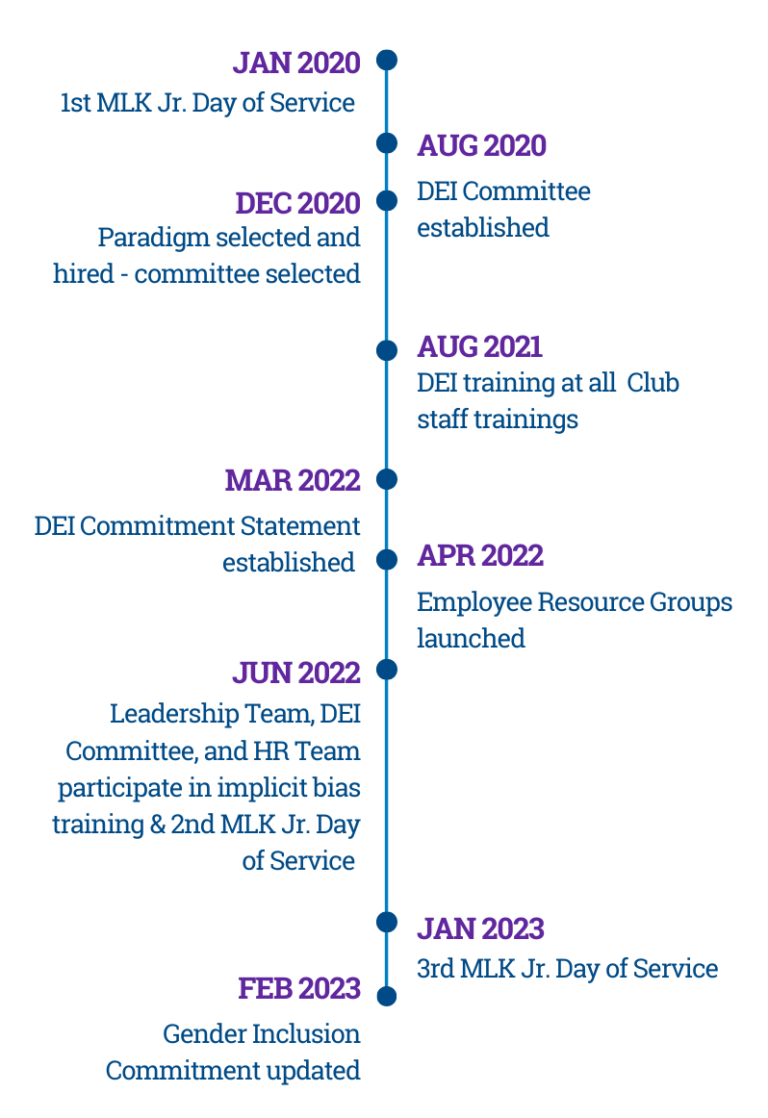 Monthly Touchpoints
Employee Resource Groups:

ERGs are safe, confidential spaces for those who identify to discuss their experiences and identities, share their workplace experiences, and help shape Boys & Girls Clubs of Metro Denver's organizational culture.

 

DEI Committee Meetings:

Meetings support Boys & Girls Clubs of Metro Denver's ongoing Diversity, Equity, and Inclusion efforts.

 

DEI Holidays & Celebrations:

DEI holidays and celebrations have been incorporated into our organizational calendar and our newsletters.