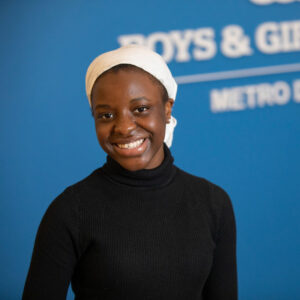 "The Club shaped me into a person who realized that sometimes you just need to push yourself … I saw myself changing and I couldn't help but be proud of what I was becoming."
- Nicole, Owen Boys & Girls Club
Thousands of kids, ages 5 - 18, walk through the doors of our 20 Clubs each day.
Boys & Girls Clubs of Metro Denver serves 23,000 kids annually. 
Each Club member has access to at least 720 hours of empowering programming in one year, including academic support, leadership development, and nutrition information. 
93% of Club members feel there is an adult at the Club they can talk to if they have a serious problem* 
88% of Club members find emotional safety at the Club* 
90% of Club members reported they can stand up for what is right, even if their friends disagree* 
*School year 2021-2022 National Youth Outcomes Initiative Member Survey data
MEASURING IMPACT
HOW DO WE KNOW PROGRAMMING WORKS?
We ask! Not only does Boys & Girls Clubs of Metro Denver regularly survey parents, families, and partners, we also survey our youth to understand what is working well and what they need from us. From these surveys, we know Boys & Girls Clubs of Metro Denver leads the nation in program quality and access. 
The Impact Team consistently evaluates programs and curricula, partnerships, and quality measures to ensure exceptional experiences for all members of our community – from kids and families to city leaders and CEOs. 
"The purpose of the Impact Team is to ensure that BGCMD leads the nation in program quality and access. We think holistically about impactful programming; providing it includes removing barriers to registration and education, ensuring connectedness to all communities we serve, and supporting staff in being the best youth development professionals they can be. Our organizational reach is tremendous, and we have a responsibility to define our impact by the voices, experiences, and perceptions of our kids, families, and staff."   -- Heather Intres, Chief Impact Officer 
Read the latest blog post from our Chief Impact Officer.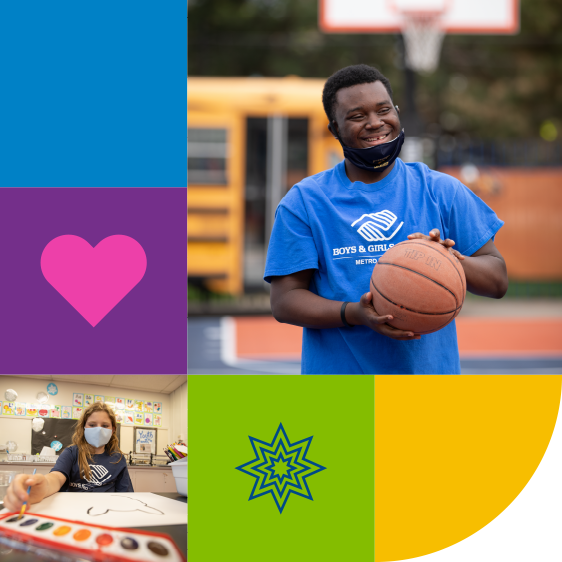 Social Emotional Learning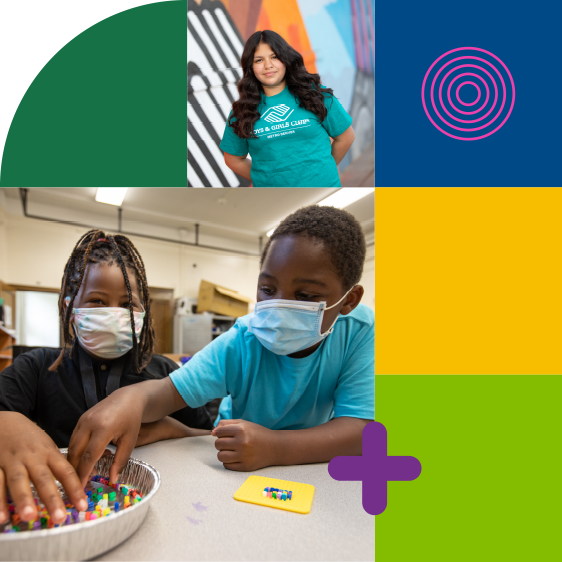 "Social and emotional well-being is deeply intertwined with children's cognitive development" and quality of life (Duffrin, 2020). At Boys & Girls Clubs of Metro Denver, we deliberately weave Social Emotional Learning into the fabric of each program and activity, supporting youth to better manage emotions, improve academically, and experience fewer behavioral and disciplinary issues.  
As an after school and out-of-school time organization, supporting kids' needs through after school programs and summer activities, we are uniquely positioned to provide consistent supportive adults and trustworthy relationships across multiple years of childhood and adolescence. Boys & Girls Clubs of Metro Denver's steadfast and embedded presence in the lives of our Club members actively supports their physical and emotional well-being, empowering them to succeed during their K-12 time and beyond.  
Club members consistently outperform their Denver peers when it comes to school engagement, healthy choices, and access to supportive relationships. 
When you partner with Boys & Girls Clubs of Metro Denver, you make an enormous impact on thousands of kids each year. Let's help kids build great futures, together.