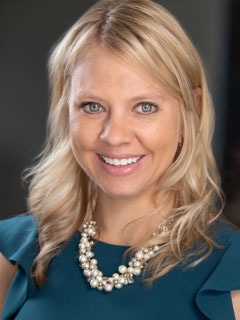 ERIN PORTEOUS
Chief Executive Officer
Erin Porteous joined the Boys & Girls Clubs of Metro Denver in 2006 and has been a vital part of the organization's leadership, improving the scale and quality of its programs while exceeding its revenue goals. She was named CEO in October 2016. She brings a deep experience and commitment to serving low-income youth and developing strong community partnerships to the organization. Prior to being named CEO, Erin served as the Chief Development Officer leading all fundraising, marketing and communication efforts, and special events for the Boys & Girls Clubs of Metro Denver. Under her leadership, Boys & Girls Clubs has continued to improve both the scale and quality of the special events and marketing programs while exceeding revenue goals annually. Prior to working at Boys & Girls Clubs, Erin had an established tenure in the non-profit sector working for the University of Colorado, and also Frederik Meijer Gardens, in Grand Rapids, Michigan. Erin has a deep passion for serving those in need both here in Denver and also globally, including her participation in long-term volunteer projects in Brazil and South Africa.
Visit our CEO blog for the latest updates from Erin Porteous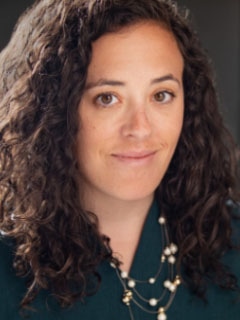 BRYNJA SEAGREN
Chief Operations Officer
In her role as Chief Operations Officer, Brynja is responsible for leading the operations team at Boys & Girls Clubs of Metro Denver, including strategic and operational oversight of Clubs, programs, HR, IT, facilities, and risk management.
Brynja began her career at Boys & Girls Clubs in 2009 as an AmeriCorps volunteer. In 2013, she graduated from Sturm College of Law at the University of Denver, working in education policy and labor relations after graduation. In 2015, her passion for serving the kids who need us most led Brynja back to Boys & Girls Clubs of Metro Denver. During her tenure as COO Brynja has been an advocate for Clubs, kids, staff, and communities. As a leader at Boys & Girls Clubs of Metro Denver, she has been a key contributor to our strategy to invest in our team – working to expand benefit eligibility to staff working 20+ hours per week and increase our organization's minimum wage.
As a leader in the community, Brynja was a key member of a team that drafted 2022 state legislation to open Club membership to kids as young as five who are enrolled in kindergarten, expanding access to safe, affordable afterschool programming for kids and families who need it most.
She has also implemented plans to ensure that safety practices across our 20 Clubs are consistently in alignment with industry best practices and exemplary within the Boys & Girls Clubs of America organization.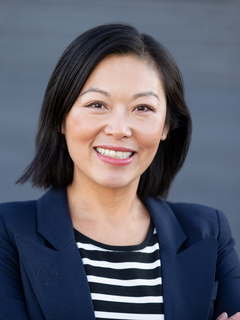 DANNA LUO
Chief Financial Officer
Danna joined Boys & Girls Clubs of Metro Denver in 2021 with two decades of experience in finance, accounting, and human resources. Her career includes leadership roles at the Denver Art Museum, Wings Over the Rockies Air & Space Museum, Arvada Center for the Arts & Humanities, Rocky Mountain Public Media and National Education Telecommunications Association Business Center.
As Chief Financial Officer, Danna's focus is supporting our organizational growth in smart, sustainable ways that strengthen our strategic objectives. Her depth of financial experience is pivotal in setting the foundation of our organization, while her experience in human resources supports our culture and our staff members.
Danna is a long-term resident of Colorado and enjoys spending as much time as possible in the mountains with her family.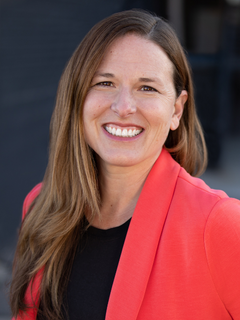 HEATHER INTRES
Chief Impact Officer
As Chief Impact Officer, Heather is responsible for the design, implementation, and management of our impact strategy including curriculum assessment and selection, program design, research and evaluation, and data analytics.
Heather brings both depth of experience and passion to this role. A proud native of Las Cruces, New Mexico, the common thread throughout Heather's career has been serving youth and families. Her early career included roles in the pediatric physical therapy field as well as the visual and performing arts. Upon moving to Colorado, Heather served as the Education Program Manager for the Children's Museum of Denver. During this time, Heather created the "How We Play" initiative that was the foundation for inclusion of youth with special needs throughout the city's cultural institutions.
She transitioned to Denver Public Schools in 2013 to manage community partnerships for the district and support the work of the Denver Afterschool Alliance and the Denver Quality Afterschool Connection. She then became the Executive Director of Extended Learning and Community Schools and helped lead the district through the pandemic, standing up the first remote learning centers in DPS.
Heather is thrilled to be a part of the Boys & Girls Clubs of Metro Denver team and to continue her focus on ensuring that "afterschool is not an afterthought" in the story of a child's education. Heather, her husband Brad and daughter Quinn enjoy hiking, theatre and all things Denver Broncos.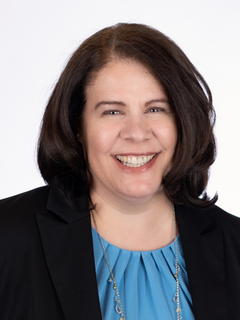 MICHELLE HOULIHAN
Chief Development Officer
Michelle joined Boys & Girls Clubs of Metro Denver in March 2022. An integral member of our executive leadership team, she has more than twenty years of experience in complex fundraising and growing collaborative, high-performing teams.
Michelle began her career with Boys & Girls Clubs of Alaska in 1996, where she helped to secure critical funding for expansion efforts throughout the state. She then moved on to become the Regional Chief Executive Officer for the American Red Cross of Alaska, where she successfully merged six independent Chapters into one statewide organization. In 2012 she took on the role of Senior Divisional Philanthropy Officer for the National American Red Cross, where she secured one of the first $5 million partnerships for the organization and was instrumental in developing donation programs with high-level corporate partners. Michelle then became Regional Chief Development Officer of the Colorado and Wyoming Chapter of the Red Cross in 2020.
Michelle grew up in Anchorage, Alaska, and is a graduate of the University of Colorado, Denver. In her spare time, she enjoys hockey, hiking, biking, paddle sports, and running agility courses with her dog. She and her husband Kevin live in Roxborough and are proud parents of three adult children.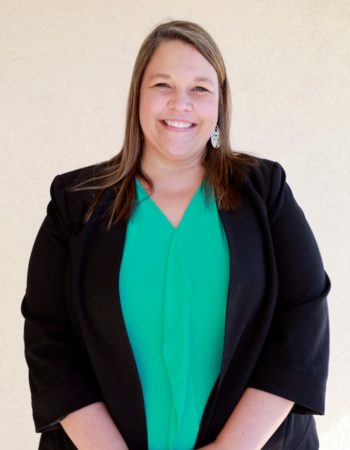 KATE GARVIN
Chief Club Operations Officer
Kate Garvin comes to us from Aurora Public Schools as the Director of Family Advocacy and Community Engagement for the ACTION Zone Schools. She offers eight years of district leadership in the innovation space, which aims to redesign and transform the relationship between schools and communities, with the community at the center. Kate laid the foundation for the Community School model throughout the ACTION Zone, which currently engages over 200 parent leaders and 90 community partners to identify and respond to the top needs in the North Aurora community: Out of School Time, Health and Wellness, and Family Empowerment. Before her work in the ACTION Zone, Kate started her career as a Peace Corps education volunteer in Turkmenistan. She returned to the states working in non-profit program management focused on refugee resettlement, positive youth development, college access, and volunteer management. She received various community recognitions for her work, including Kids Health Champion in 2018 by Every Child Pediatrics, 3 Promising Practices of Shared Power by the Colorado Education Department in 2013, 2018, and 2020, and the Intercultural Champion Award by the Spring Institute 2020.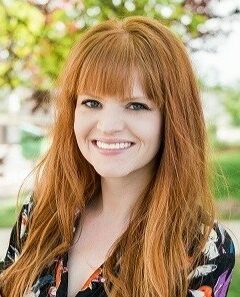 CARRIE ZWANZIG
Vice President of Grants & Contracts
Carrie Zwanzig began her role with BGCMD in early 2022 and comes with 12 years of fundraising experience, most predominantly in the realm of grants and contracts. Her love of the fundraising process started with a side project supporting faculty in funding research on Colorado's Japanese internment camps. Since then, Carrie has worked in higher education, non-profit human services, and international development organizations where she most recently led all sponsored project activities for Arapahoe Community College, growing the portfolio to nearly 50 grants/contracts and over $30 million.
As the Vice President of Grants & Contracts, Carrie maintains oversight on external funding, ensuring mission-alignment on the pre-award side and funder compliance and sustainability on the post-award side. She holds an acute focus on deepening impact and identifying ways to enhance the programming experience for all Club kids.
Carrie is a 4th generation Colorado native and an MBA graduate of the University of Denver. When not at work, Carrie loves spending time with her husband and three young children hiking, cooking, and of course, doing mountains of laundry.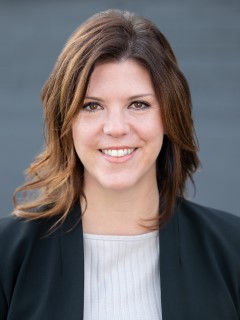 LAUREN DARTT
Vice President of Marketing & Communications
With over a decade of experience in her field, Lauren is a leader who knows the power of marketing to turn big ideas into reality, and she "thinks big to grow big". Her career has been driven by a passion for helping visionary organizations embrace growth, innovation, and maximize their community value. Lauren has been privileged to build integrated marketing and communications strategies from the ground up within youth-serving and other nonprofit agencies. She leads Boys & Girls Clubs of Metro Denver's brand promise by infusing data-driven, mission-fueled, outside-the-box marketing into business process and infrastructure. Outside of marketing, Lauren's passions include her family, live music, and the search for Denver's best steakhouse.