When you invest your time and talent with us, we return the favor. We are committed to our staff's professional development, career advancement, and big dreams. Because our Club kids and communities deserve the very best.
Benefits Include
Competitive pay:

Base pay of $20.50/hr for Youth Development Specialists and base pay of $19/hr for Club Access Assistants

All staff who work 20+ hours/week are eligible for benefits

PTO and 10+ paid holidays, including your birthday and winter holiday break for all employees

Professional development is an organizational priority for all staff members
Diversity, Equity, and Inclusion
We develop and nurture a community where everyone can reach their full potential. At Boys & Girls Clubs of Metro Denver, we continuously focus our efforts to ensure that our team members, Club members, and communities come together to cultivate a diverse landscape where everyone has equitable access to opportunities and resources.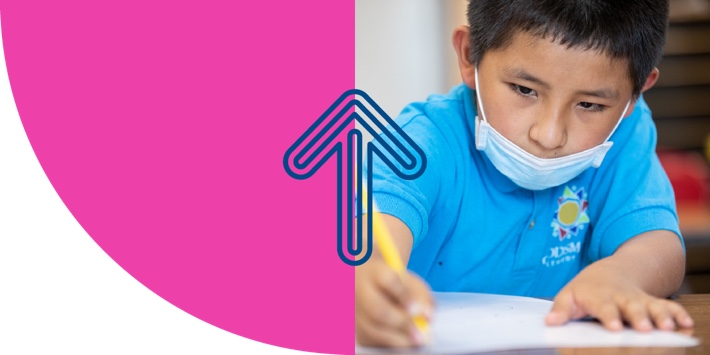 We Are
Educators, coaches, performers, artists, mentors, community leaders, and ambassadors.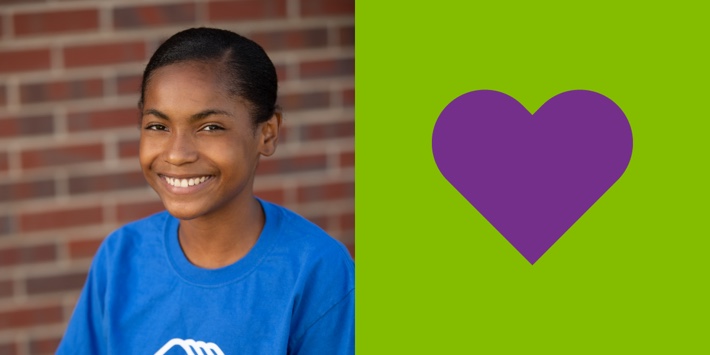 We Believe
In our Club kids. And many of us were Club kids.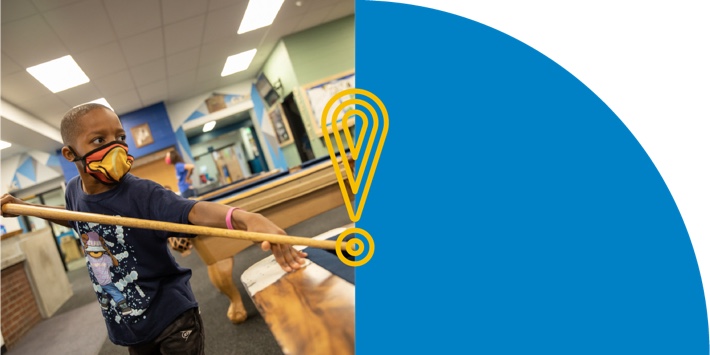 We Know
That by changing one life, we change the world.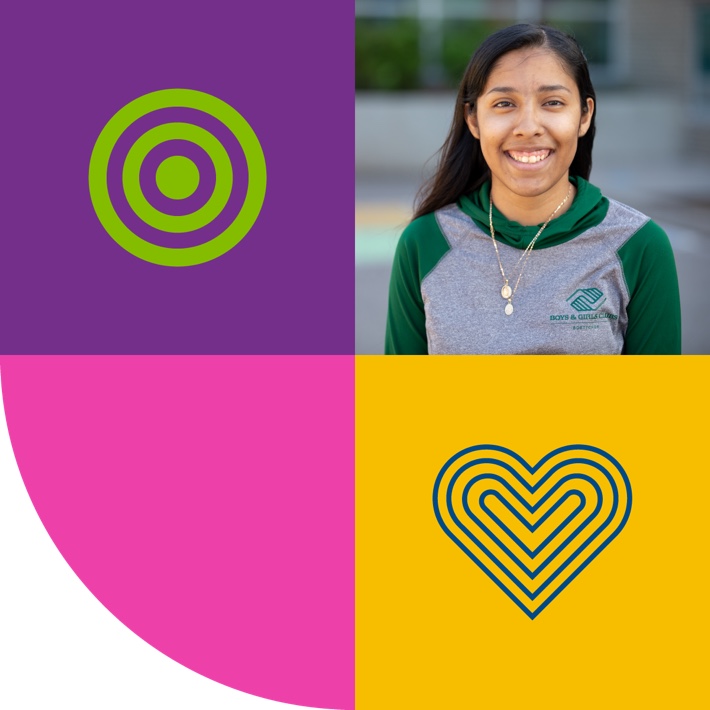 We are one of the largest youth-serving organizations in Colorado, with 25 Clubs across the Denver metro area, a Program Support Center, and a summer camp in the mountains northwest of Boulder. When you join Boys & Girls Clubs of Metro Denver, you become part of a talented, mission-driven team that is singularly focused on making sure every child can achieve their greatest potential. We are curious and collegial, diverse and dedicated, inspired and inspirational. And we love what we do. 
We are committed to investing in our team. In fact, it's part of our strategic plan. 
We know the magic that happens when kids have opportunities to learn, to be safe, to play, to explore, and to build their own bright futures. 
Job Openings & Internships
Are you a leader, collaborator and change-maker? Apply now to join our team.
Meet our Teammates
Boys & Girls Clubs team members share why they love working with us.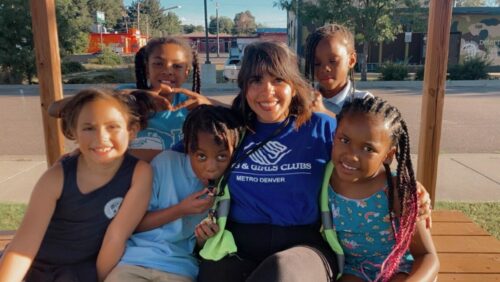 Benjelina Sena 
Education Specialist
My journey with Boys & Girls Clubs of Metro Denver began at the young age of eight, and the impact it had on me was profound. As an adult, I felt a strong desire to reconnect with the Club, so in February 2023, I seized the opportunity to return as a staff member at Vickers Boys & Girls Club.  
What motivates me are the moments when members ask me, "Miss Bee, when will your room be open? I want to read!" It warms my heart to know they are eager to engage in one of my programs. My favorite aspect of working at the Club is the genuine relationships I have formed with the kids. A significant part of my purpose here is to provide a safe place for them. 
One of the things I appreciate most about my role with Boys & Girls Clubs of Metro Denver is that in moments when I feel like I'm not doing enough, without fail a member helps me realize that my work at their Club matters. Recently during a tough day, a child handed me a drawing with the words, "I luv you." These simple reminders that showing up and being a consistent, kind presence in these kids' lives makes a profound difference.  
I consider myself fortunate to have found my way back to this community.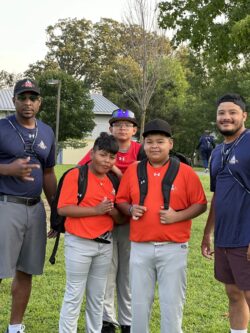 Jeff Sarceno
Program Manager
I joined the Boys & Girls Club of Metro Denver with a wealth of prior experience in the after-school program sector, having worked with students across various non-profit organizations in the Metro Denver area. My 14-year journey has provided me with invaluable lessons and experiences. 
For nearly two years now, I have proudly served as the Program Manager at Hidden Lake Boys & Girls Club in Westminster. I consider myself fortunate to be part of this vibrant community and organization. Boys & Girls Clubs of Metro Denver offers a multitude of opportunities and experiences that are unique and valuable.  
One of my favorite programs is our members' year-round participation in sports leagues. While I've always cherished building relationships with kids, assuming the role of a coach has allowed me to connect with them on a deeper level. Witnessing their growth in a competitive environment, their daily improvement, and the sheer joy it brings them, truly ignites my passion for what I do. 
One of my fondest memories was leading a group from our baseball team to Baltimore for an enriching week-long camp experience. It was a rewarding journey that underscored the positive impact we can make on the lives of our members through sports and mentorship.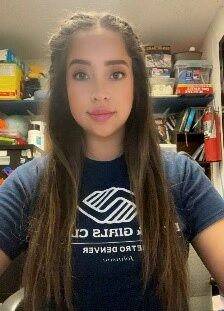 Regina Martinez-Gonzalez  
Education Specialist
My journey with Boys & Girls Clubs of Metro Denver has been transformational – filled with numerous opportunities and meaningful experiences. My association with this organization began in 2011 as a Club member at the Jeffco Boys & Girls Club. From that point onward, I have never looked back. The invaluable opportunities that I have been fortunate to receive thanks to this remarkable community have played a pivotal role in shaping the person I am today. 
 My story within Boys & Girls Clubs follows a familiar path taken by many Club members. As a Club member, I initially served as a peer leader at my Club and a counselor in training at Gates Camp. Additionally, I had the privilege of interning at the organization's main office just before embarking on my college journey. In fact, it was thanks to a field trip organized by the Club that I first discovered the college I attended. Following my college graduation, I embarked on a job search, and with a stroke of luck and the support of former colleagues, I secured the position of Education Specialist at Arthur E. Johnson Boys & Girls Club in 2019.  
In my role as an adult staff member within the organization, I have discovered that one of the most gratifying aspects of my daily work is witnessing the personal growth and self-discovery of our Club members. My motivation to come to work every day stems from the opportunity to be there for our members, to lend a listening ear, and to engage in conversations about their experiences. It brings me immense joy when they seek me out to share the updates in their lives or simply as someone to confide in. I deeply valued the connections I formed with the staff when I was a Club kid, and I aspire to provide the same support and guidance to our current members. 
Please note that BGCMD will never ask applicants to provide any personal information beyond a cover letter, resume and references prior to a job offer being made. Accordingly, please verify the job posting is legitimate by referring to this webpage. All openings will be listed on this webpage and will contain the specific application instructions and deadlines. 
Boys & Girls Clubs of Metro Denver is fully committed to Equal Employment Opportunity and to attracting, retaining, developing and promoting the most qualified employees without regard to their race, gender, color, religion, sexual orientation, national origin, age, physical or mental disability, citizenship status, veteran status, or any other characteristic prohibited by law.