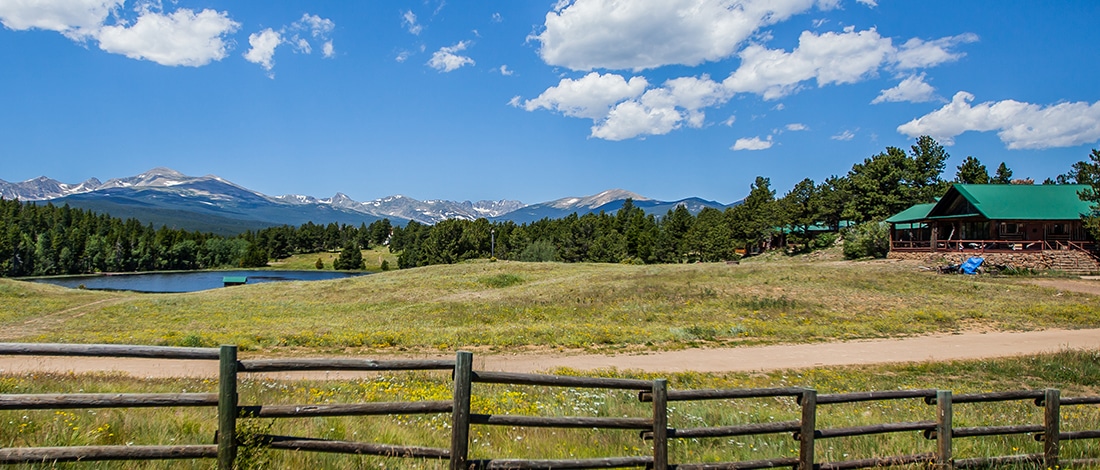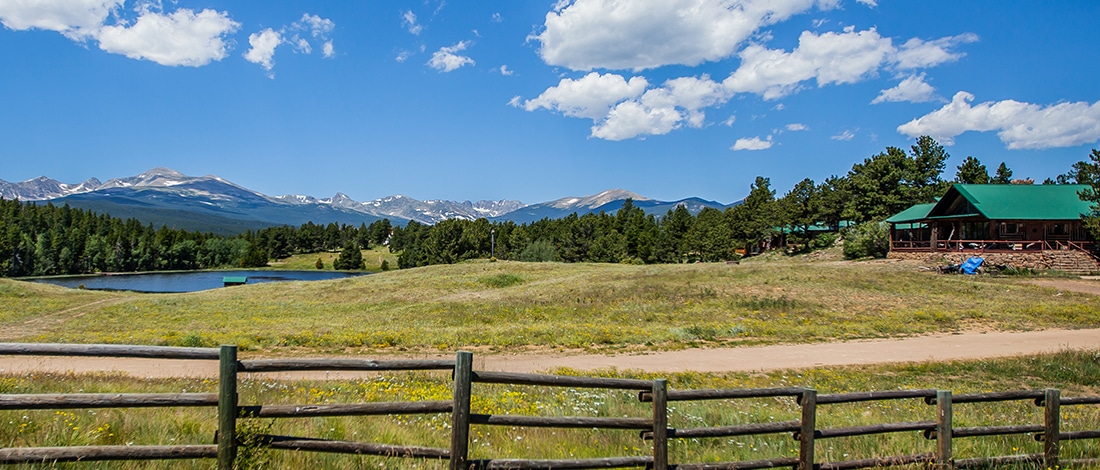 Gates Camp is a residential summer camp located at the base of the Indian Peaks Wilderness area west of Boulder, Colorado. Our unique camp offers Boys & Girls Club members a chance to experience new activities, learn a variety of new skills, and try new behaviors. Campers have the opportunity to make deep connections with both nature and dedicated staff.
Girls and boys between the ages of 8 and 13 attend one week, single-sex sessions at Gates Camp. These programs and activities teach kids to explore new ideas, work in teams, and support one another. Campers have the opportunity to explore who they are through the lens of our "Five Pillars": Leadership, Enthusiasm, Respect, Cooperation, and Honesty. Campers are challenged throughout their time at Gates Camp to utilize their heads, their hearts, and their hands as they become increasingly self-aware of who they are and what they have to offer the world.
Program Highlights
Hiking
Canoeing
Fishing
Rock Climbing
Archery
Hands-On Environmental Games
Leadership Programs
Team Building
Other Outdoor Activities
Daily Meals and Snacks
Transportation to and from camp
HISTORY & FACILITIES
Our one-of-a-kind facilities at Gates Camp include authentic log cabins which house campers, counselors, and guests. The rustic lodgepole pine buildings were originally built in the 1920s, when the property consisted of more than 800 acres and was known as the Lodge of the Pines Guest Ranch. The Lodge of the Pines operated for a number of years and was a popular get-away for people from all over the country and around the world. Eventually, a portion of this land with original log structures was donated to what is now Boys & Girls Clubs of Metro Denver. Operations as a summer camp began in 1974, and since that time, many additional facilities have been added to the property. Beyond the original log cabins, the Gates Camp property now includes tent platforms for additional camping grounds, a main lodge with a commercial kitchen and dining hall, a shower house, a recreation barn, and an over sized tipi.
Program areas include an archery range, a three-acre lake and fishing dock, a challenge course with low and high elements, volleyball and basketball courts, a rock climbing wall, a brand new gaga ball pit, and 80 acres of pristine Colorado wilderness situated at an elevation of 9,000 feet above sea level.
Gates Camp
Ward, CO
Phone: 303-443-7394
Off-Season Contact: 303-446-6827
Email: gatescamp@bgcmd.org
Director: D Larrabee
Gates Camp is only open to current Boys & Girls Club members (ages 8 – 13). Contact your Club for more information about Gates Camp.
Work at Gates Camp
Visit our career page for more information about seasonal jobs at Gates Camp