"The Club is a place where everyone belongs. At the Club, we are all welcome to be who we want to be." 
- Malachai, Club member
Letter from our CEO
Dear Friends,
Welcome to our newsletter!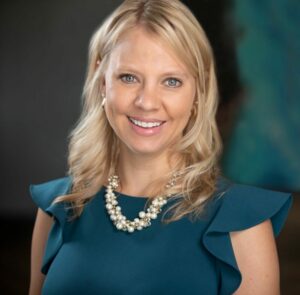 Right now, we are in a time of excitement and anticipation in our 20 Clubs across Metro Denver, as we close out a successful summer of programming and embrace the new school year.  
This summer, our members explored countless fun activities, formed strong bonds with friends, and made memories that will last a lifetime. And, their parents or caregivers had a safe, trusted place to bring their children during the work day all summer long. All for one, $2 fee.  
And, our communities found a place to connect and contribute. From sports teams and corporate partners, to foundations and individual volunteers, members of our community found opportunities to give, engage, enrich, and teach in the Clubs throughout the summer.  
Our metro Denver community is truly something to be proud of.  
Just about everywhere I go in Denver, I can find someone or some place that is connected to Boys & Girls Clubs – whether a CEO who supports, an Uber driver whose children grew up in the Clubs, an alumni, or an essential worker who relies on the Clubs to care for their child. And, without fail, every single person I meet who has a connection to the Club expresses deep joy and gratitude for all the Club has been and will be. 
The Clubs, like Malachi said, are truly a place "where everyone belongs". 
As school starts with all of its newness and opportunity, I feel a great sense of pride in our work, which shows through the way our kids lean into anything that's in front of them. In this case, a shiny new year to dream, grow, and lead. Even after two plus years of an unpredictable pandemic that wore on us all, our Club members continue to show up for themselves, their community, their peers, and their futures with enthusiasm and resilience. 
Thank you for supporting this work, and for being a part of our wonderful Metro Denver community. 
Sincerely, 
Erin Porteous 
Chief Executive Officer 
Boys & Girls Clubs of Metro Denver 
Summer Events with our Community Partners 
We are thankful for a community that comes together to provide Denver kids with fun, safe, summers. Enjoy these photos from events with partners from CBS4, the Denver Broncos, The Cal Ripken Sr. Foundation, and the Colorado Rockies – just a handful of the amazing organizations we work with to connect kids with unforgettable experiences.  
Thank you, community partners!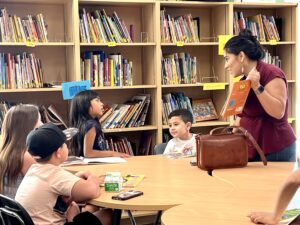 Reading with our friends at CBS4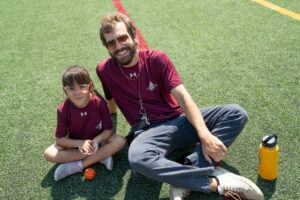 Cal Ripken Sr. Foundation's multi-sport clinic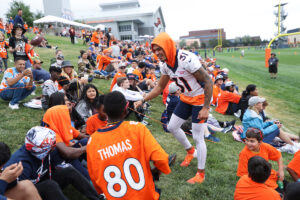 Justin Simmons greets Club kids at Broncos Training Camp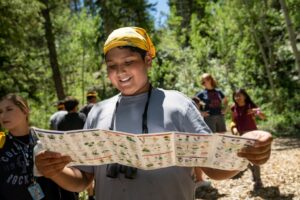 Identifying plants at Gates Camp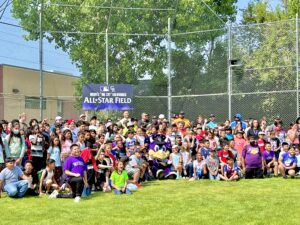 Baseball Clinic thanks to the Colorado Rockies (and Dinger)!
Goodbye Summer, Hello School Year!
Learn more about how we provided amazing summers to thousands of Denver kids! We're looking forward to serving thousands more this school year.  
Whether during the school year or summer, social-emotional learning (SEL) is at the heart of all Boys & Girls Clubs of Metro Denver programming. We work with community partners to provide evidence-based, inclusive, and age-appropriate curriculum so every kid can develop leadership skills, manage big emotions, and respond to challenges with resilience. 
These are tools that kids need to be successful at the Club, at home, at school, and throughout their lives. That's why they're infused into our core outcome areas and our programmatic pillars!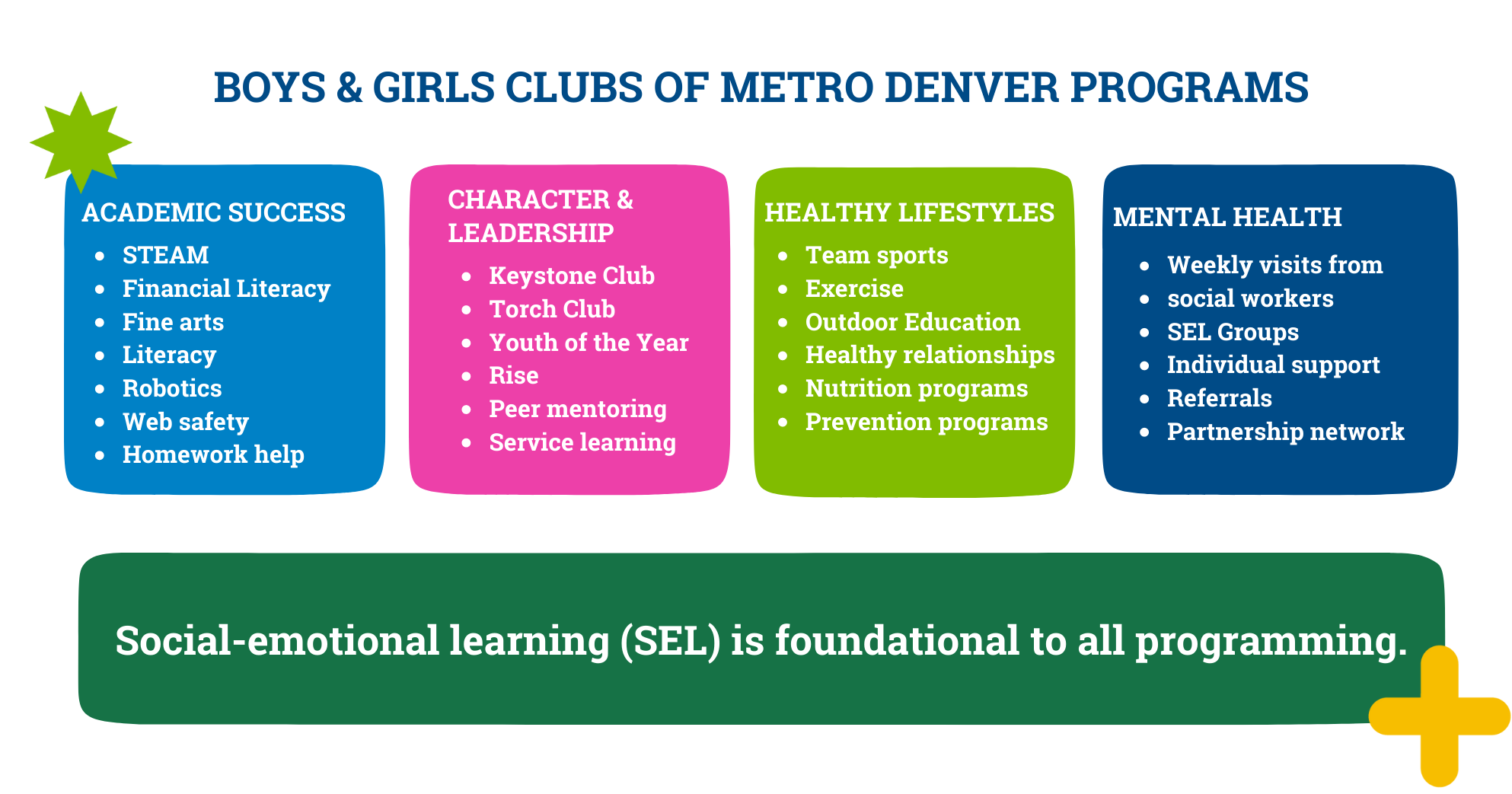 Our core program areas and outcomes create a strong foundation for innovation, too. Here are some of the program enhancements taking place in the Clubs this school year.    
Expanded Access –

To adapt to the shifting needs of schools, communities, and families, we're piloting new, adaptive Club models to ensure that every neighborhood that needs our programming can access it.

 

Middle and High School Program Enhancements

– Transitions are challenging, and no teen should have to navigate life's big moves alone. That's why our middle and high school members will have access to

Navigate

, a program that will guide the transition from middle school to high school, and from high school into each member's next chapter after the Club.

 

Career Exploration 

– 

Next

offers members exposure to a diversity of career experiences beginning in elementary school and through high school, allowing members to explore choices and learn about their strengths and preferences as they relate to college or career – well before their senior year.

 
Throughout it all, creating a sense of belonging is critical to our work. SEL, affordable programming, and regular incorporation of the voices of our kids and families help us ensure inclusivity in all we do. Be on the lookout for our next CEO Update for more on our organizational focus in the 2022-2023 school year. 
You Belong
As a nonprofit serving 18,000 Metro Denver kids each year, it's important that our brand reflects their brilliance, voice, and fun energy! In 2022, we launched a refreshed brand to reflect the vibrancy, energy, and stability of current mission, values, vision, and the incredible kids who make up our membership.  
The critical work that takes place in the Clubs helps our members envision great futures and turn their dreams into real possibilities. With their input, we created a brand identity that reflects just this! Our brand speaks to the connectedness our members, schools, families, and communities feel when they're part of the Club. And, it welcomes others into the Clubs and into our work.
Clubs are spaces that affirm the identity of all kids and we invite you into our mission. Join us today by sharing this newsletter with a friend, making a donation, volunteering at your neighborhood Club, sharing our story, or connecting your employer with our corporate volunteer program. 
Whether you are a supporter, donor, Club member, partner, or community member, YOU BELONG at Boys & Girls Clubs of Metro Denver.  
Thanks for reading! 
Boys & Girls Clubs of Metro Denver is proud to be an out-of-school (OST) organization and partner of the #DenverAfterSchoolAlliance. Research shows that quality experiences before and after school and in the summer improve academic achievement and social-emotional development.