By: Erin Porteous, CEO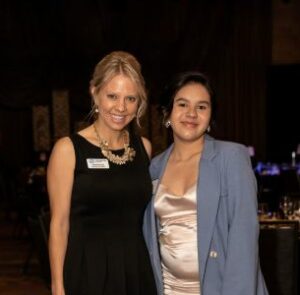 One kid interacting with one Club matters – for them, their family, and our community. As we enter a new school year, I'm reflecting on how that impact is multiplied by 23,000 kids each year through our work at Boys & Girls Clubs of Metro Denver. 
The Clubs have been consistent, hopeful, safe havens in our members' lives for 61 years. Throughout the pandemic, when kids needed us most, our doors remained open when so many schools and businesses were closed. Outside the Clubs, we remained a resource to families and a constant in our communities during a time when just about everything else was subject to change. 
Today, I am incredibly proud to say that Boys & Girls Clubs of Metro Denver is one of the only organizations serving the same number of kids now as we were before the pandemic. And that benchmark means a lot to us because "Serve More Kids" is the north star of our organization's four strategic pillars. We know our impact on each child is immense and expands beyond the walls of the Clubs into our kids' families, communities, and futures. That's why increasing our reach through adaptive Club models and program enhancements is a priority in the 2022-2023 program year. Here are the critical ways we are addressing the most pressing needs of kids today:  
Preparing kids of all ages with 21

st

Century skills

: giving kids of every age exposure to a diversity of career paths.

 

Guiding through pivotal school transitions:

a program designed to prepare middle school students to transition to high school, and high school students to transition into career or college after graduation.

 

Dynamic and responsive service models

: in addition to our standalone and school-based Clubs, designed to fit the unique needs of our schools and communities and ensure every family has access to holistic and comprehensive programming for kids.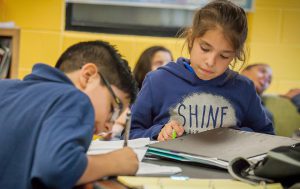 And, as we prioritize expansion, we will continue leading the way with our focus on social-emotional learning and positive youth development. Because while the pandemic feels like it should be old news at this point, its lasting impacts are just beginning to be seen and understood, and leaders like Boys & Girls Clubs of Metro Denver are ready to tackle the extensive challenges kids face today, head-on, alongside partners and community experts. The issues we have already encountered include a national youth mental health crisis, increased resource isolation in low-income communities, rapid inflation, and a growing learning gap. And, these issues disproportionally affect children of color and those coming from homes living on extremely low income – the kids attending Boys & Girls Clubs of Metro Denver. Our incredible members already faced far more hurdles than their wealthier peers prior to the pandemic. That gap has only grown since 2020.
In Denver, America's fifth most expensive metro, the Economic Policy Institute calculated that the minimum income a household of four needs to make to live sustainably is $100,000 per year. By comparison, our caregivers are supporting families of five, on average, with a household income of $30,000 – sometimes less. Skyrocketing inflation has increased the weight of this economic burden. Across Colorado, we know that 45% of families making $30,000-$50,000 are choosing to forego food or healthcare – sometimes both – in order to pay rent. 
Our work is extremely important because it eliminates so many critical needs from the list of impossible choices families must make. We do it by ensuring that cost is never a barrier to entry for our families.  
The economic requirement of families is just $2 per year.  
Here at Boys & Girls Clubs of Metro Denver, our vision of a community where all kids have the opportunity to achieve their greatest potential has never been clearer, because all kids and families should have access to great futures.  

Club member Mia, an artist and young leader I admire, says, "T
he Club means everything to me. 
This place is a second home, my safe space, the home to my creative liberties, and my adventure book."
I'm inspired by you – our dedicated supporters – who are what have made this work possible for 61 years, and who will make it possible for another 61 and beyond.  
The Clubs shape the course of thousands of children's lives each year and enhance the fabric of our community. In the coming year, I know that we will continue to connect communities across the city, bringing CEOs and young leaders to the same table, offering businesses avenues for community engagement, and inviting supporters into our Clubs. 
When we bring hearts, minds, and hands across the city together, there is no limit to what we can achieve for our kids. 
You can join us in this mission right now by signing up for our e-newsletter, which includes inspiring stories and opportunities to get involved, all delivered right to your inbox.