Braden Evans
Program Manager

at

Arthur E. Johnson Boys & Girls Club
We are delighted to shine a spotlight on one of our Program Managers, Braden Evans! Braden has been a member of Boys & Girls Clubs of Metro Denver and Arthur E. Johnson Boys & Girls Club since 2021, starting as an Athletic Specialist. Within only weeks of working in the Club, Braden recognized the impact the Club has on members, families, and the community. Initially focusing on using sports to foster a culture of belonging and healthy competition among Club members, Braden's journey quickly evolved. 
Transitioning to the role of Navigate Coordinator, Braden focused on building the relationship between Arthur E. Johnson Boys & Girls Club and the neighboring middle school. Here, he not only instructed a class in Social Emotional Learning, (SEL), but also mentored 8th grade Club members, inspiring them to achieve their greatest potential.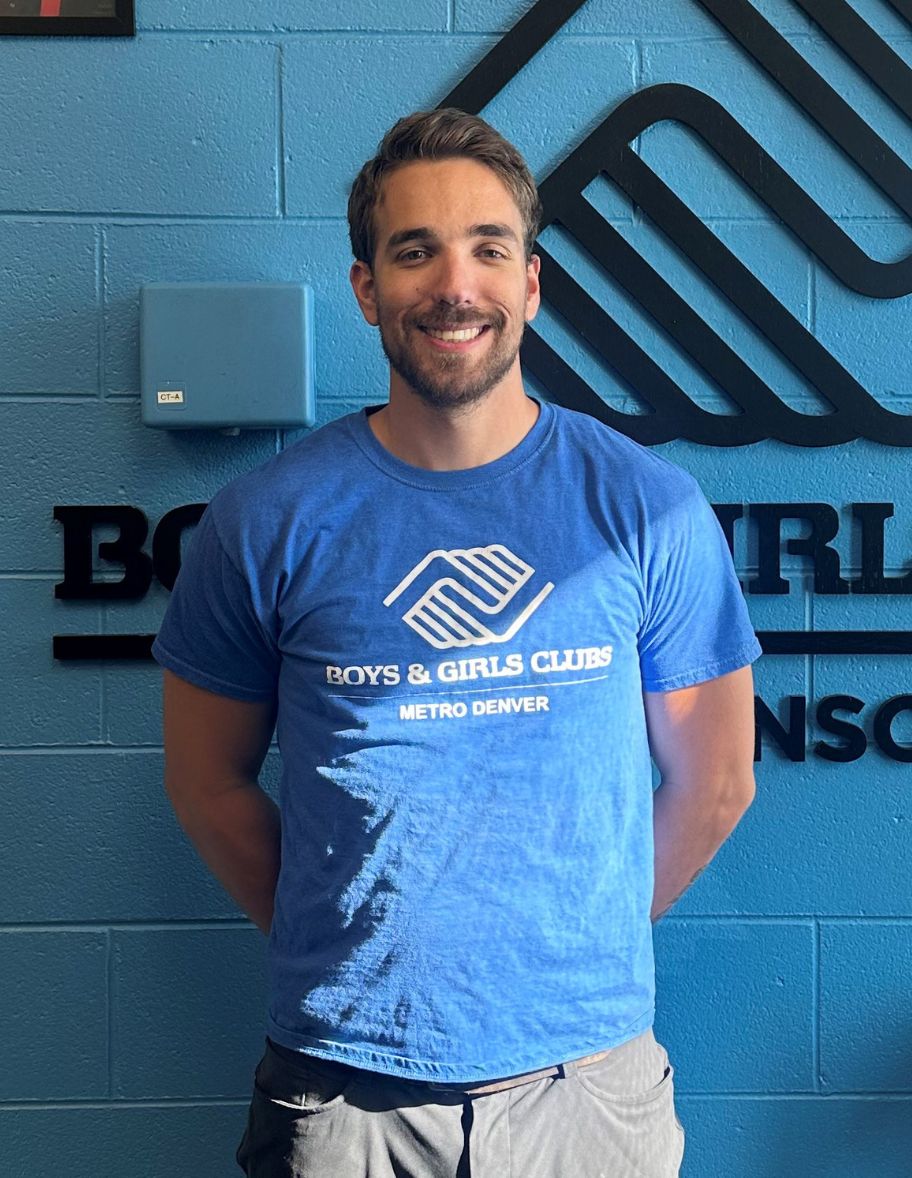 Now serving as the Program Manager, Braden continues to dedicate his efforts to maximize the Club's impact and resources for families and the community. His passion for the Club lies in coaching, teaching, and inspiring the next generation of kids through a diverse range of programs. 
Braden's motivation stems from empowering kids to reach for their dreams. He strongly believes in the transformative power of athletic programming, something that played a pivotal role in his own upbringing. Sports at the Club are a vital component of members' Club experience, available year-round for ages 6 to 18. Sport instills many values in oneself, a sense of belonging, a strive for excellence, accountability, and respect. His firm belief is that sports serve as an essential tool, imparting valuable skills and forming lifelong friendships. 
"I love working for Boys & Girls Clubs of Metro Denver because I get to do what I do best every day, empower our next generation of youth through impactful programming, community outreach, and provide them with Club experiences that will last a lifetime."  - Braden Evans