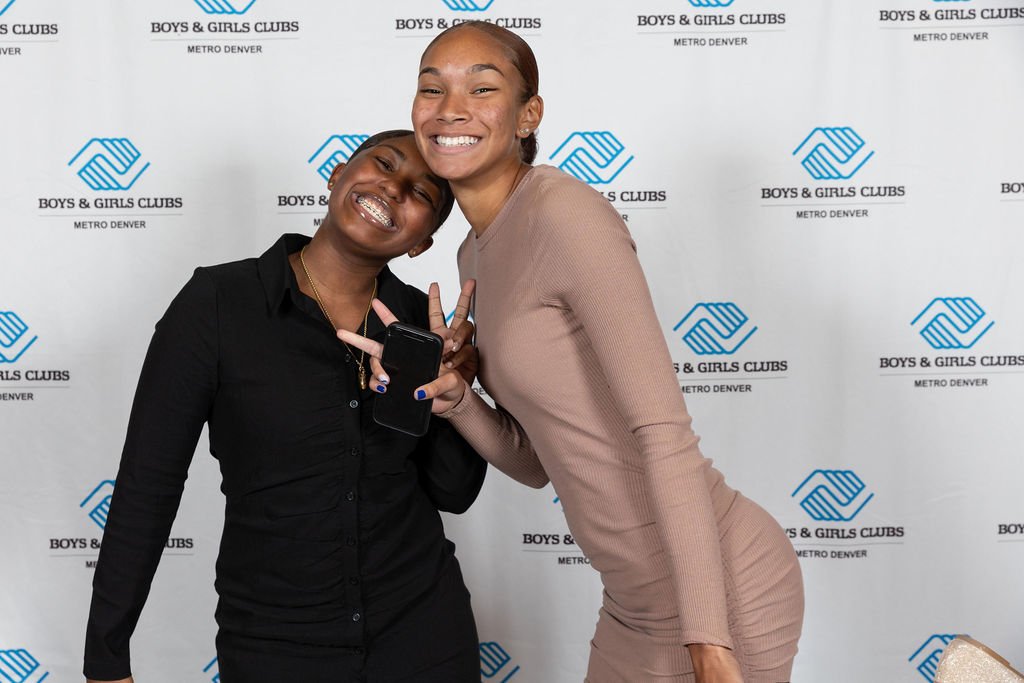 Nashara and Naja'Ray (gleefully known as Ray Ray around the Club) are a dynamic duo whose friendship has them finishing each other's sentences. Despite being in different grades and attending high schools nearly 40 miles apart, they find one another at the Denver Broncos Boys & Girls Club most afternoons. They spend hours at the Club planning their 2023 March for Peace event, talking through school challenges, and doing what they do best: laughing.  
Nashara and Ray Ray have both attended the Denver Broncos Boys & Girls Club since they were six years old. As they near the end of their high school journey, they now see traits and characteristics of who they once were in the younger Club members. Both of these incredible young women are star athletes at the Club and their high schools.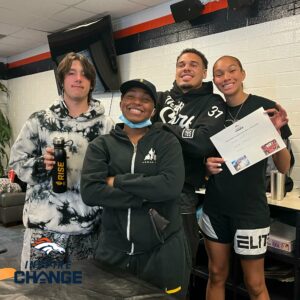 A few years ago, they took the leadership they've developed on the sports field to a new level by organizing the annual March for Peace to end violence and instill hope in the Montbello neighborhood and participating in RISE, a program providing youth a safe environment to learn about diversity and inclusion-related concepts and what it means to be champions of change in their community for the sake of improving race relations and addressing social injustices. What impresses me about both girls is their willpower and determination. This spring will mark the third annual March for Peace, and their vision for the event is big and bold.  
When I asked Nashara and Ray Ray who inspires them, they had the same answer: themselves. Ray Ray wants to own a salon; a one-stop shop for nails, hair, and waxing. She is constantly on the quest to be the best version of herself. Nashara is committed to empowering herself to navigate the challenges she faces today while building her resiliency and confidence. As I have watched these girls blossom throughout their time at the Club, especially in their teenage years, I am grateful for the honor of knowing these amazing "versions" of Nashara and Ray Ray, and look forward to meeting the world-changing women they will become in the future. Thank you, Nashara and Ray Ray, for your joy, your powerful friendship, and your passion for your community.