The Boys & Girls Clubs of Metro Denver recently hosted the 2023 Pinewood Derby, a beloved tradition that brought together more than 130 young racers from across Metro Denver for a day filled with creativity, teamwork, and friendly competition. 
The event took place on Wednesday, July 19, at the Arthur E. Johnson Boys & Girls Club. From the moment the doors opened, excitement filled the air as eager participants gathered to witness an exhilarating showcase of miniature wooden cars racing down a specially-designed track. 
Building the Perfect Car
The Pinewood Derby allowed Club members to unleash their creativity as they designed, built, and meticulously crafted their wooden cars. Club members had been eagerly preparing for this day, and they showcased their handcrafted masterpieces with pride. 
Club members also used STEM skills to conceptualize, build, and race their wooden cars. With the help of Club staff, they learned about aerodynamics, how to add or remove weight from their cars to build cars that would leave the competition in the dust. They even got a chance to learn how to use wood carving tools!  
Club member Vanessa wanted to make a car to match her favorite shoes, her crocs! She said, "I had never used any power tools before, but it was really fun! Mr. Grant helped me use the dremel to carve out the holes for my crocs... I'm not sure how fast it will go, but I'm really proud of how it looks!"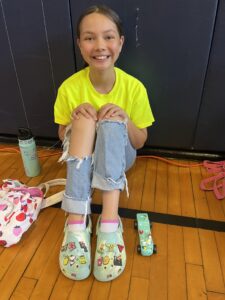 Engines Ready – It's Race Day 
As the day progressed, racers took turns competing in different heats, grouped by age. The event not only provided a fun and engaging experience for the Club members but also served as an opportunity to foster problem-solving skills and good-natured rivalry. The young minds learned valuable lessons in planning, designing, and persevering through challenges, making the Pinewood Derby more than just a race.  

And the Winners Are...
Awards were presented to winners based on Funny/Creative, Cool/Classic, Fastest, and the top three Grand Champions. A few of our incredible community supporters stopped by to help judge the design categories.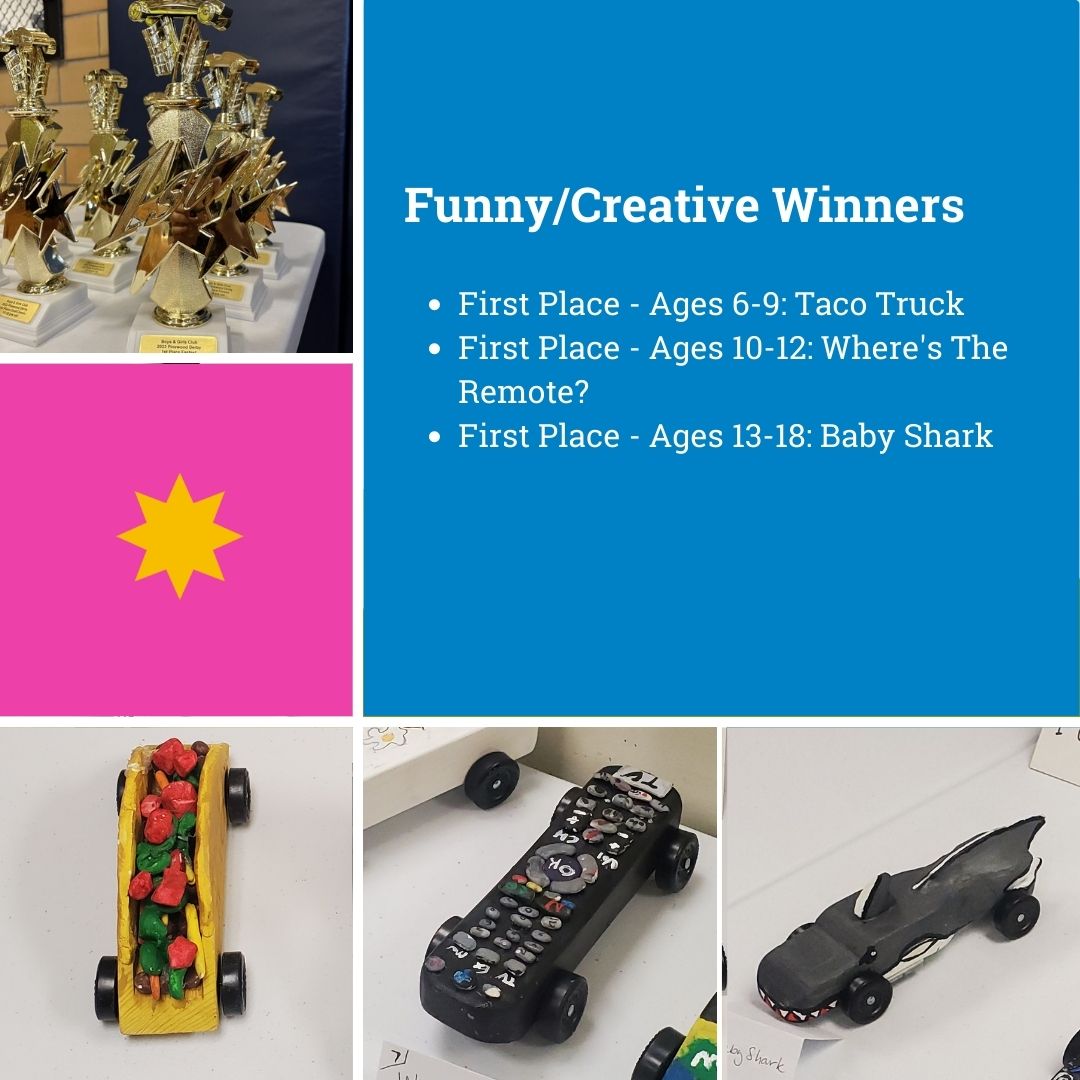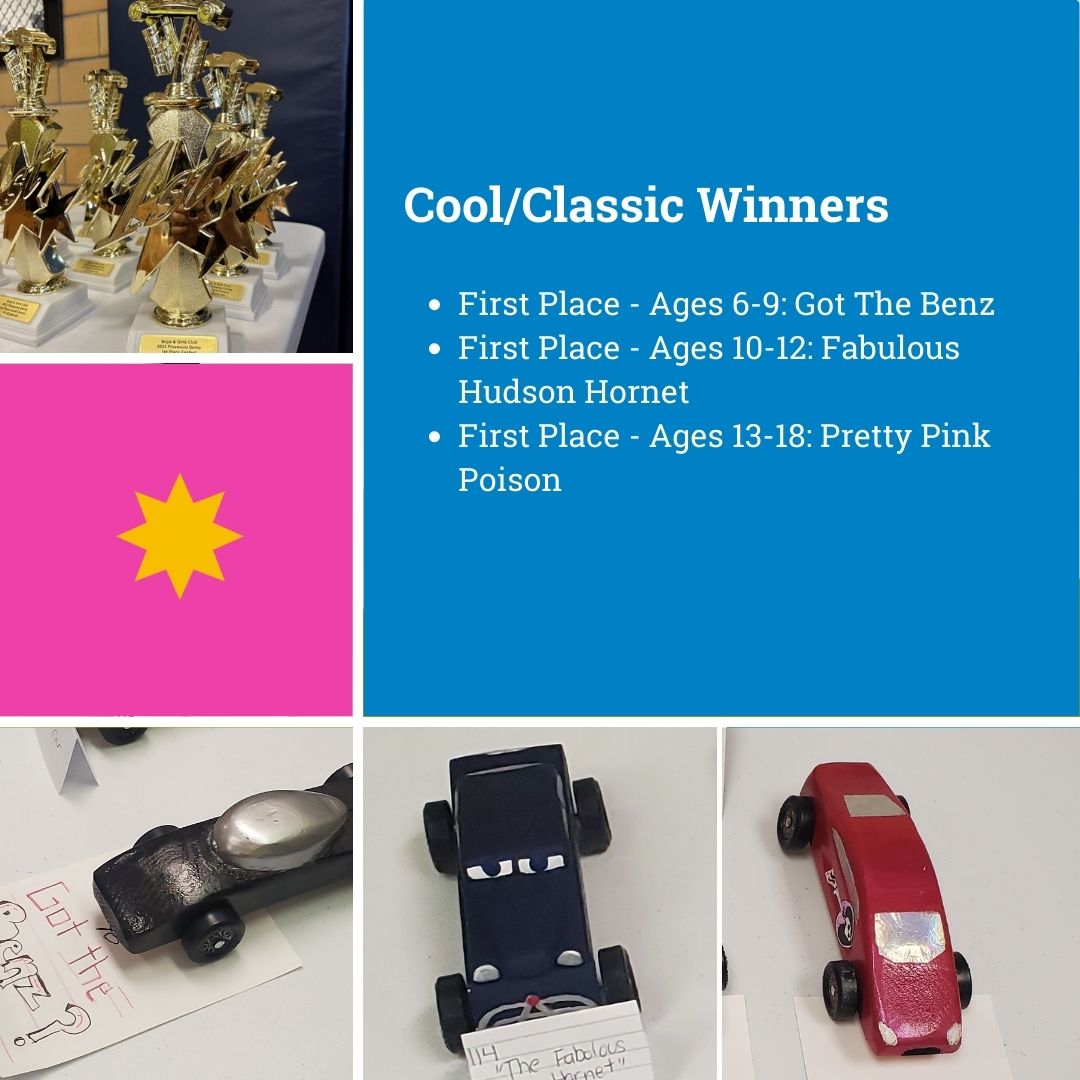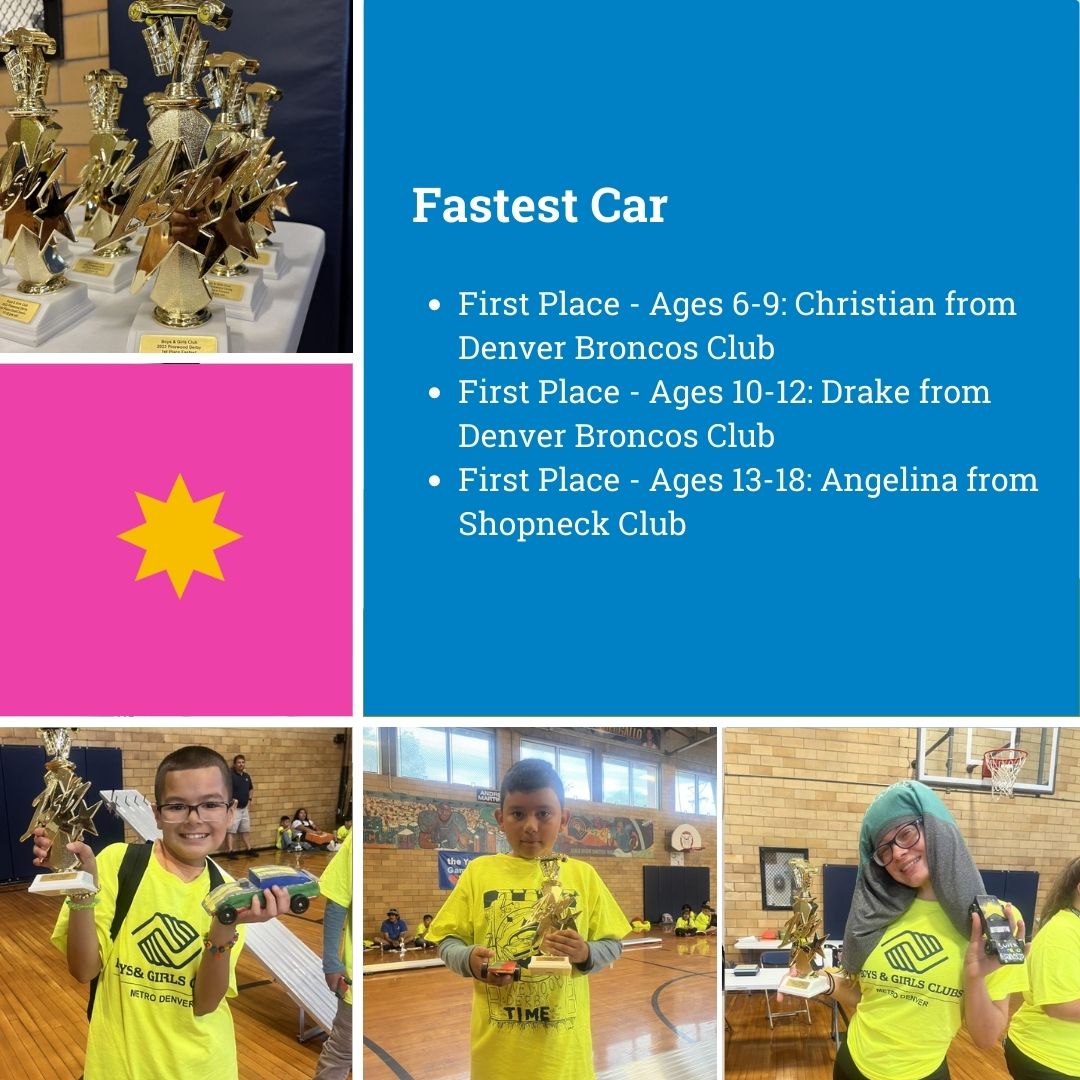 One of the most thrilling aspects of the day was witnessing the incredible designs of the wooden cars. Each car was a unique representation of its creator's imagination and skill. From sleek and aerodynamic designs to creatively themed cars, the track became a canvas for these young artists to showcase their talents. 
The Pinewood Derby, a cherished tradition within the Boys & Girls Clubs of Metro Denver, has become a symbol of camaraderie and friendly competition. It was a day filled with memories that will be cherished for years to come.