On a bright, sunny, and windy April Saturday, months of hard work by Club members culminated in the second annual March for Peace at Broncos Boys & Girls Club. 
Nashara (15) and Ray Ray (15), both leaders at their Club, worked with Broncos safety Justin Simmons to plan and pull off the big event, designing shirts, mapping the course, and encouraging their communities to attend. 
On April 23, Club kids, community members of all ages, and dozens of friends from the Broncos community – including leadership team members, Board Member Brittany Bowlen, and 10+ players – gathered to show their support for the March for Peace. With a 5k race, a fitness carnival, and locally-made food, hundreds of community members participated this year. 
Last year, the idea for the march came about in response to violence in the community. Teens at the Club knew how to make a difference. This year, they expanded their purpose for the march.  
"We wanted to honor everyone," said Ray Ray. "We wanted to give [them] the love and support that we know a lot of our community needs." 
"I think seeing people getting out in the community, celebrating, getting around each other, enjoying a great meal, and just going on a little walk around the neighborhood – you can be influenced into seeing the good," added Simmons.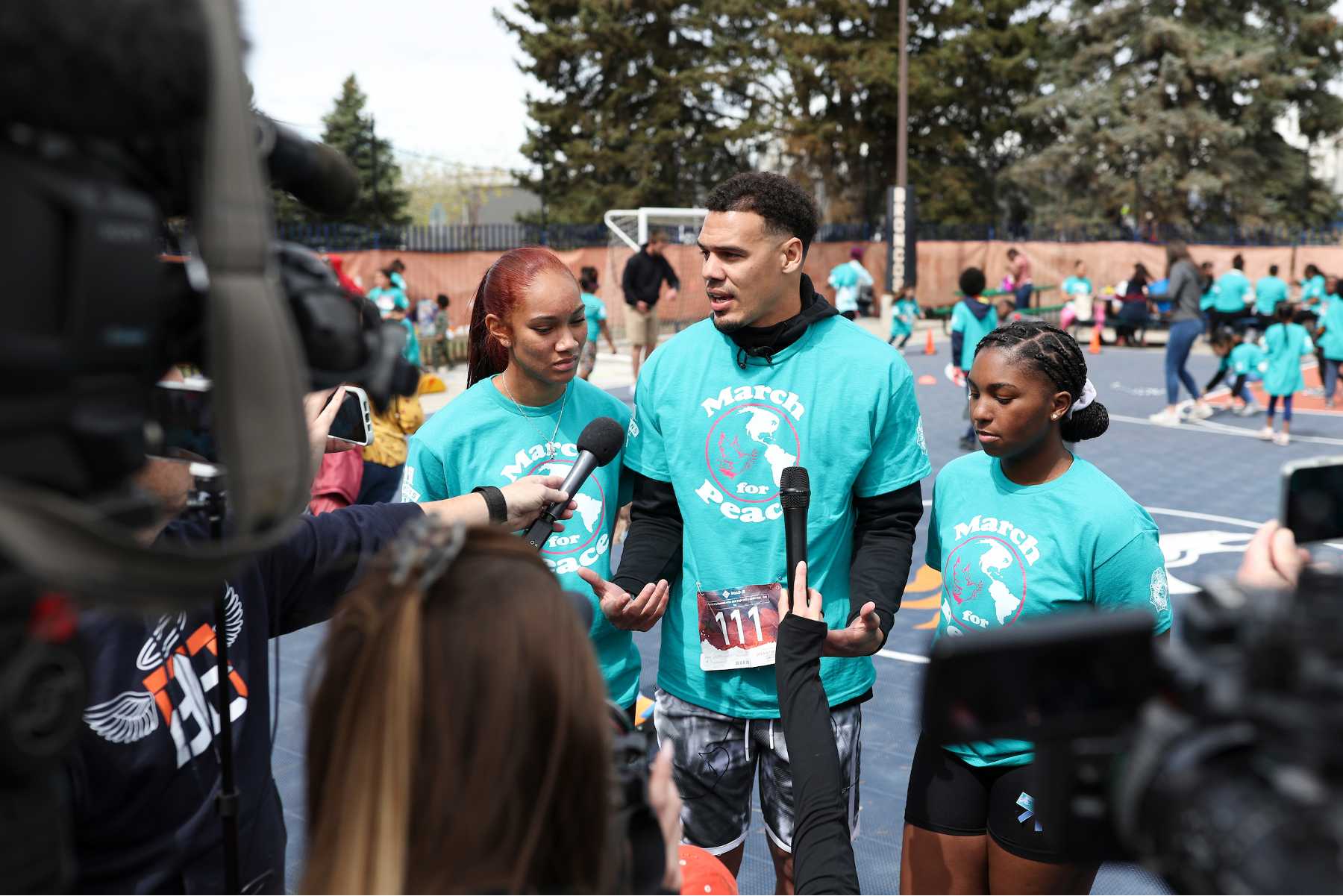 "We know that everyone at the Club is an exceptional youth."
- Nashara
As older Club members, Nashara, Ray Ray, and their friends are used to being looked up to. They don't take that responsibility lightly. 
"We know that everyone at the Club is an exceptional youth," added Nashara. "We want to be leaders in the community … we want them to look at us and say 'Hey, I can do that one day.'" 
This legacy of leadership at the Club and in their communities is what Boys & Girls Clubs of Metro Denver is all about. Ray Ray and Nashara, and kids just like them across the city, are creating change every day.  
"Just having everyone out here smiling means the most to us," Ray Ray shared, an enormous grin lighting up her face. 
They made sure there was a place for everyone at the March for Peace: PR-setting runners, cartwheeling kids, walking families, and encouraging spectators all came together in the spirit of community, peace, and building a better future.  
Check out all the photos from the event!