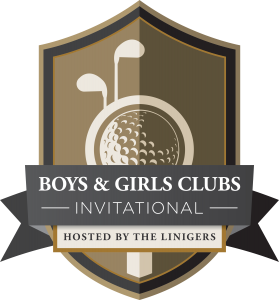 The Jack A. Vickers Invitational was launched in 2008 as the premier annual fundraising event in Colorado, raising substantial funds for the Boys & Girls Clubs of Metro Denver. Over its 10-year history, the Invitational has raised more than $6.5 million for Boys & Girls Clubs of Metro Denver. In recognition of these contributions, the Jack A. Vickers Boys & Girls Club opened at the Nancy P. Anschutz Center in October 2013, serving hundreds of youth and families in the Northeast Park Hill neighborhood.
For the past two years, the tournament has continued at the world-renowned Sanctuary Golf Course with the generous support of Gail and Dave Liniger.
 To reserve your place in the annual celebration, contact Tournament Director Kevin Laura at 303-486-8551 or KLaura@ColoradoOpen.com.
For additional information about this tournament, please contact events@bgcmd.org or 303-446-6820.
Boys & Girls Clubs Invitational
Hosted By The Linigers
September 25 – 27, 2018
Sanctuary Golf Course
7549 N Daniels Park Rd
Sedalia, CO 80135 United States
For more information contact:
Tournament Director Kevin Laura
303-486-8551
KLaura@ColoradoOpen.com.
*Tournament participation may not be paid for through donor advised funds or private foundations.