Help local families struggling because of the COVID-19 crisis.

Your gift provides food, supplies and critical resources.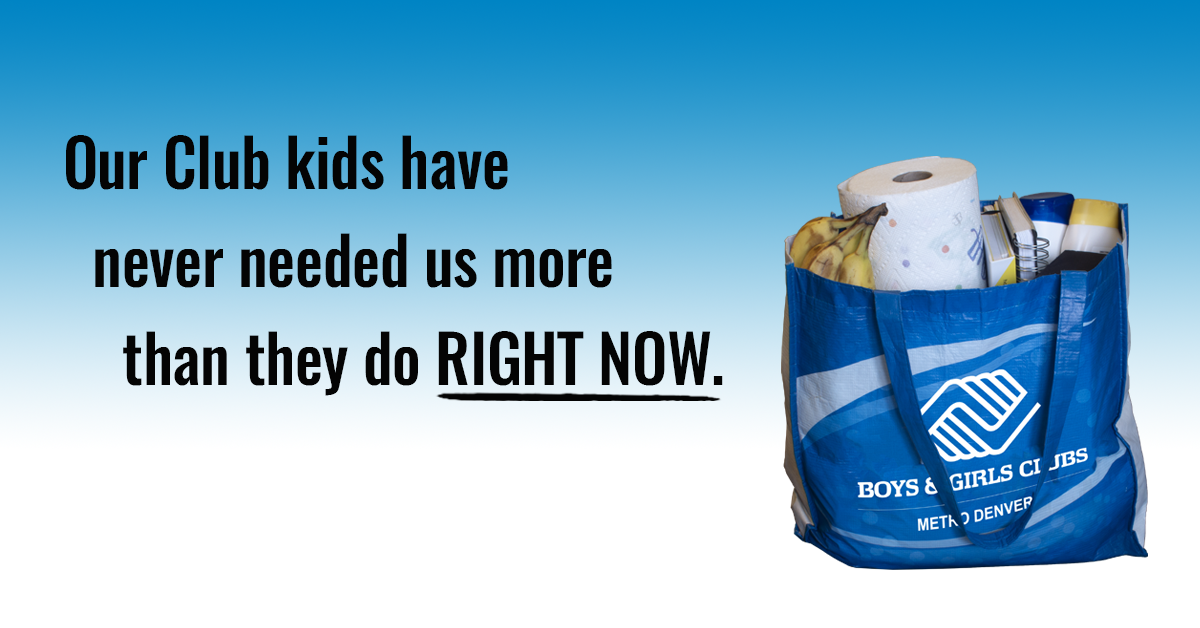 At Boys & Girls Clubs of Metro Denver, we are adapting to the COVID-19 global pandemic with an unwavering focus on the children, families and communities we serve. For nearly 60 years, we have navigated times of tragedy and crisis to provide safe places and essential resources for our Club kids.
With schools closed and basic necessities hard to find, we are providing access to critical resources – from meals to virtual programming – so our Club families have a few less things to worry about during these uncertain times.
At the beginning of April, Boys & Girls Clubs of Metro Denver asked for your help to establish a Family Emergency Assistance Fund. We are grateful for the outpouring of financial support from our supporters, friends and the community, which is providing much needed relief for our Club families.
Our response doesn't stop there.
By making a gift to the Family Emergency Assistance Fund today, you can immediately support kids and families in the Denver community who are being impacted by the COVID-19 crisis.
Your gift will continue to help us meet the needs of Club families by providing essentials like food, diapers, hygiene products, cleaning supplies and take-home educational materials. It will also help us rebuild as we continue to adapt and evolve, doing whatever it takes to meet the needs of our kids, families and the Denver community.
Together, we can make sure that our kids and families have what they need to remain resilient and recover from this crisis.