Shopneck Boys & Girls Club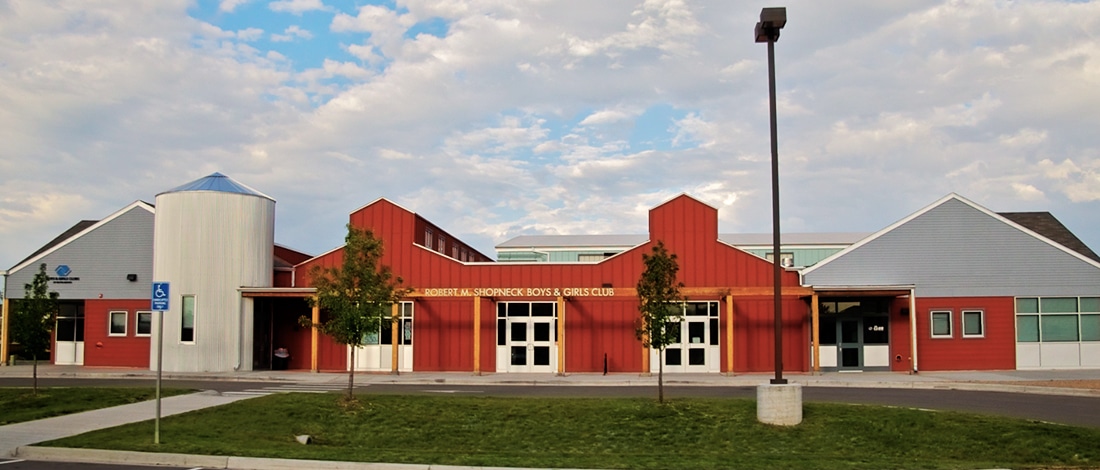 COVID-19 Update
Shopneck Boys & Girls Club is closed to in-person services until further notice.
Boys & Girls Clubs of Metro Denver is closely monitoring and evaluating the situation around coronavirus (COVID-19) to ensure we are following the Colorado Department of Public Health and Environment's public health recommendations to protect our communities.

The Robert M. Shopneck Boys & Girls Club, built in 2007, is serving the young people of Brighton. The Club has many features including a vegetable garden in which kids can grow their own produce and a large gym that hosts numerous community events throughout the year.
Robert "Bob" Shopneck joined the Boys & Girls Clubs of Denver as a Board Member in 1984 and is now entering his 34th year of service. During his time as chairman, the organization decided to build the first newly built club since the 1960s. This Club was named after Robert because of his incredible service and gift to the capital campaign.
Program Highlights
Teen Center
Technology Lab
Cultural Arts Room
Learning Center
Outdoor Courts and Playing Fields
Social Recreation Area
Vegetable Garden
Kitchen
Large Gymnasium
Join the Club
The Club is open to members ages 6 – 18.
Shopneck Boys & Girls Club
Shopneck Boys & Girls Club
1800 Longs Peak Street
Brighton, CO 80601
Phone: 303-637-7272
Email: shopneck@bgcmd.org
Director: Lisa Cacciatore
Club Hours
School Year Hours
Monday
8:00 a.m. – 6:00 p.m.
Tuesday – Friday
3:00 p.m. – 8:00 p.m.
Summer Hours
Monday – Friday
8:00 a.m. – 5:00 p.m.
Program Fee
$2 annual fee per member