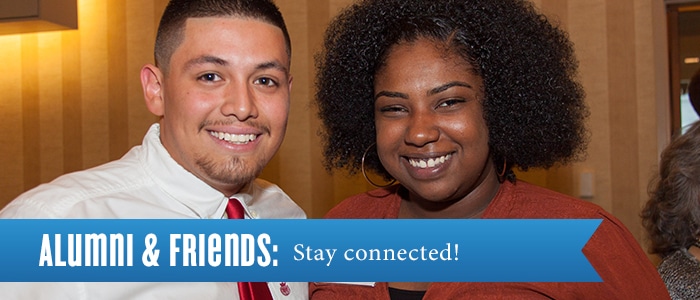 While your time as an official member of Boys & Girls Clubs may be complete, you are part of the Boys & Girls Clubs family forever! Whether you were a Club member 30 years ago or last year, there are several ways to stay involved and support the work of Boys & Girls Clubs.
Club Alumni Survey
We want to stay connected to all of our incredible Club alumni. Please complete our Alumni survey to share your story and let us know what you have been up to and to keep up with all the great things happening at Boys & Girls Clubs of Metro Denver.
You can also connect with us on social media. We encourage you to join our special Alumni & Friends Facebook page and follow us on all of our other social media channels.


National Alumni & Friends Club
You can also join the Boys & Girls Clubs of America National Alumni & Friends Club. Learn more »
Share this page
Help us get in touch with other BGCMD Alumni! Please share this page with your friends and fellow former Club members! Link: https://bgcmd.org/alumni
Success Stories
Catch up and learn about some of our Club members and Alumni on our Success Stories page. Learn more »