Guided by our vision of transforming and inspiring the lives of all Club members to strengthen the communities that need us most, the entire Boys & Girls Club team has taken part in an intentional reflection and planning process with the goal of continuing to improve our organization and maximize our impact on the young people who depend on us.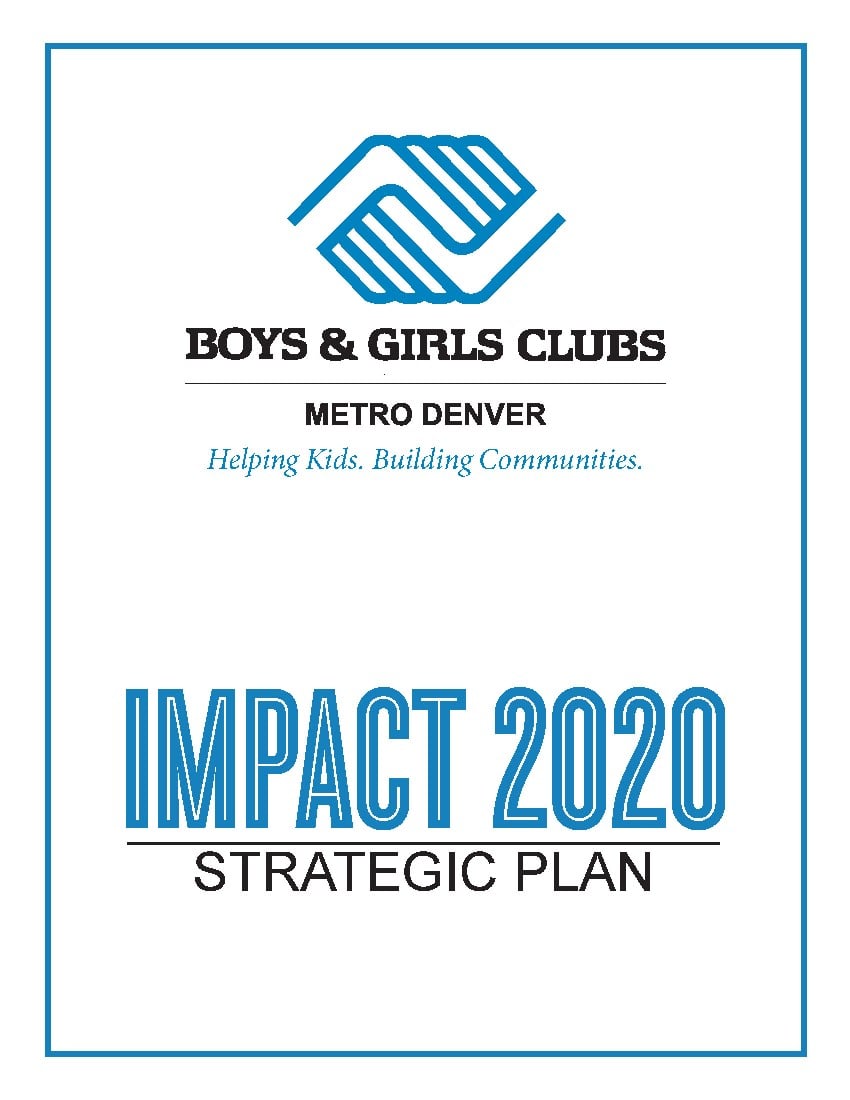 Building on the strong foundation of previous Boys & Girls Clubs of Metro Denver strategic plans, the IMPACT 2020 Plan  reflects our dedication to working collaboratively to prepare our Club members for success in the 21st century. Our mission is to empower every Club member, through safe and impactful experiences, to:
graduate high school with a plan for college or career;
contribute to their community with strong character; and
live a healthy life.
Boys & Girls Clubs of Metro Denver is one of the largest youth development organizations in metro Denver and one of the largest Boys & Girls Clubs across the country with a highly diverse membership. However, we believe the time has come to shift our focus from growing our footprint in the community, to growing the effectiveness of our current services and increasing our impact on the Club members who rely on us day after day.
Strategy is connecting ends with means. In the IMPACT 2020 Plan, our end is the vision and our means are the goals/objectives/actions. By building on the pillars of Trust, Environment, Academic and Career, Character and Leadership and Health and Wellness (TEACH), BGCMD has created a strategic plan that aims to have long-term impact on our Club members and our metro Denver community.
IMPACT 2020 ACTION PLAN
The IMPACT Action Plan is a follow up document to the Strategic Plan that outlines specific accountability for each goal, objective and action. The action plan is organized around the "TEACH" pillars and includes each goal/objective/action, the office responsible for the respective chart, a time line for completion and the metric that will be used to measure progress. View the IMPACT Action Plan »