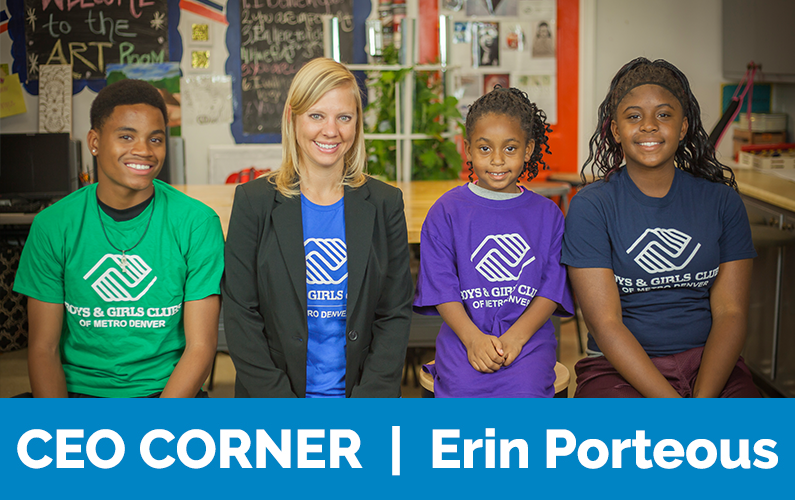 By Erin Porteous, CEO I'll admit I'm not the most in-the-know person when it comes to pop culture. Like many of you, I'm a working parent with a partner, family and friends, and a love of the great outdoors, which doesn't leave much time for watching – let alone...
read more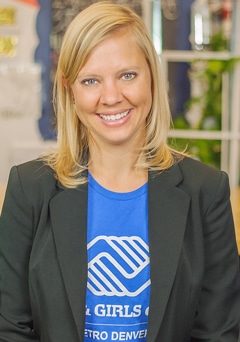 Erin Porteous, Chief Executive Officer
Erin Porteous is the CEO of Boys & Girls Club Metro Denver and has been with the organization for over a decade. She is a new mom, an avid runner, and she's also a huge fan of naps (not that she ever gets to take them).