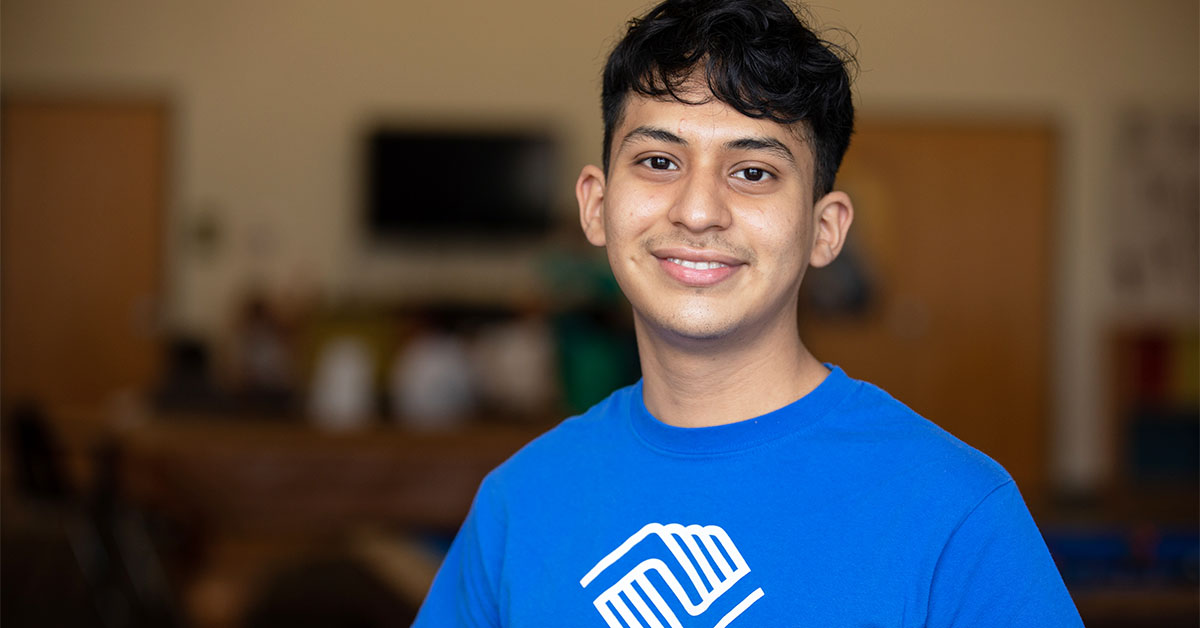 Today, 17-year-old Angel is a rising star. He volunteers on several committees, he's a member of the National Honor Society and he has big plans to improve his community and create a healthier world. But his journey to success hasn't always been easy.
"I was bullied. I was pushed down and called names," said Angel, recalling his middle school years. "I was the shortest kid in my class, wore round glasses and I was afraid my classmates would hurt and not accept me."
Angel hoped to change schools, but other options were limited, and his parents reminded him of the importance of getting an education. "My parents taught us that education would elevate us from our current social and economic standing and help us change the world," he said. So Angel did what many kids do and started trying to fit in.
"I started to search for ways to be accepted so I began to be around the 'bad kids' who were classmates that did not care about school," Angel explained. "I changed the way I dressed, the way I behaved and the way I treated people. I started to not do some homework assignments and not care if I got in trouble or not."
Help Kids Find the Path to Success
"The memories, the people and the skills I've learned at the Boys & Girls Club will stay with me forever."
– Angel
Soon, his new "friends" were experimenting with vaping and marijuana. They pressured Angel to follow suit. Fortunately, Angel had just joined the local Boys & Girls Club and discovered a program called Students Working Against Tobacco (SWAT). The caring staff members involved with SWAT taught Angel the benefits of a healthy, tobacco-free lifestyle and helped him stay true to himself and resist peer pressure.
"I learned an important lesson," Angel said. "It's better to be yourself than to impersonate someone else."
Through SWAT, Angel shifted from learning about being tobacco-free to teaching others. He started organizing community health fairs educating kids about the harmful chemicals in cigarettes and the damage smoking does to developing lungs. He even worked with his fellow Club members to pick up cigarette butts at parks and outdoor spaces.
At the Club, Angel found his passion for helping others and he continued that journey through Keystone, a teen leadership program. Angel was soon elected president of Keystone, and he planned a Hispanic Heritage Night and helped raise money to send Club members to a national conference in Orlando. Through Keystone, Angel has organized food banks, raised money for disaster relief and helped the local high school hold their annual Christmas festival.
"Communities only improve if those that love them put in the work to make tomorrow better than today," Angel said. "I believe that's my calling in life."
In the future, Angel hopes to keep making a healthier world by pursuing a career in biomedical engineering. "I want to design and develop artificial organs and technology that helps doctors save lives," he said.
Angel's drive to succeed and help his community has inspired other Club members to follow in his footsteps. He graduates next year and hopes to make the most of his remaining time at the Club.
"The memories, the people and the skills I've learned at the Club will stay with me forever," he said. "I will always be a Club kid at heart."