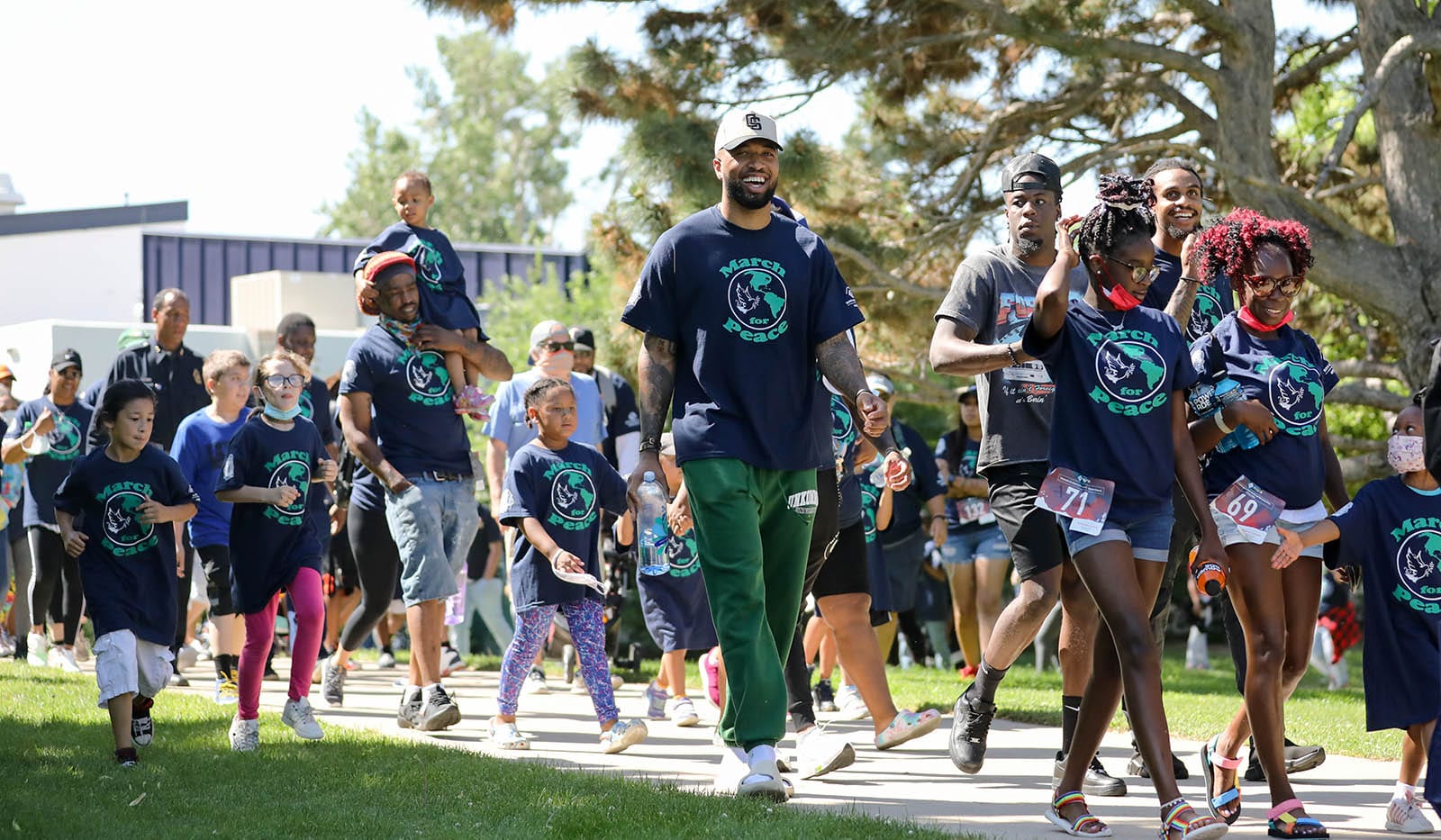 On Saturday, June 12, more than 200 people gathered at the Denver Broncos Boys & Girls Club for a "March for Peace" to end violence and instill hope in the Montbello community. Fifteen-year-olds Naja'Ray and Nashara planned the event for months, inspired after conversations at the Club about racial and social justice with Denver Broncos safety Justin Simmons. The March for Peace featured a 5K run/walk and a memorial garden honoring loved ones lost to violence.
"We might not know all the victims personally," said Naja'Ray. "But someone in our community has lost someone and grieved over them. We just want to be there to offer a helping a hand, a shoulder to lean on."
"I wanted to put my voice out there and get other people involved," explained Nashara. The two teens started building their movement through their Keystone Club, a teen leadership program at the Club. Then, they invited the Denver Police Department and other community partners to send a message of unity.
As thanks for inspiring their activism and leadership, Naja'Ray and Nashara invited Simmons to the march. He not only attended, but he brought along teammates KJ Hamler, Jerry Jeudy, Diontae Spencer, Tyrie Cleveland, Alexander Johnson and Tim Patrick, as well as Denver Broncos General Manager George Paton.
"You don't have to be a certain age to impact the next generation," Simmons said. "You have kids here who are looking up to Nashara and Ray Ray. They have that world-changing view at 15 years old. It blows my mind. I'm super thankful for them."
"We haven't had a big event like this in a few years," said Naja'Ray. "COVID held us back a lot. And for us to see this great outcome and all these people here is amazing!"
The March for Peace featured a fitness carnival and free eye exams and glasses thanks to Von's Vision. After the race, Nashara and Naja'Ray gave away 300 pairs of shoes and food to anyone in need. The event was a joyful success, but the teens aren't done yet.
"This is only the start," said Naja'Ray. "This isn't the last you're going to hear from us, and we'll definitely be heard."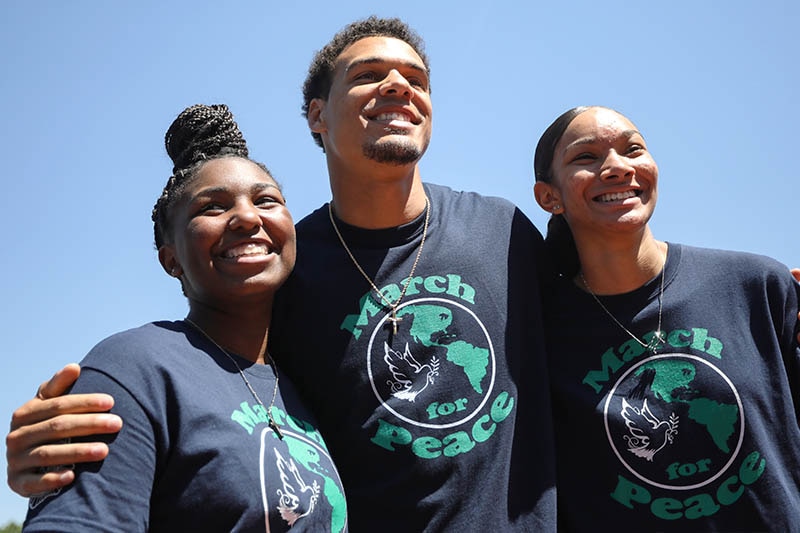 Denver Broncos safety Justin Simmons attended the March for Peace organized by Club members Naja'ray (left) and Nashara (right).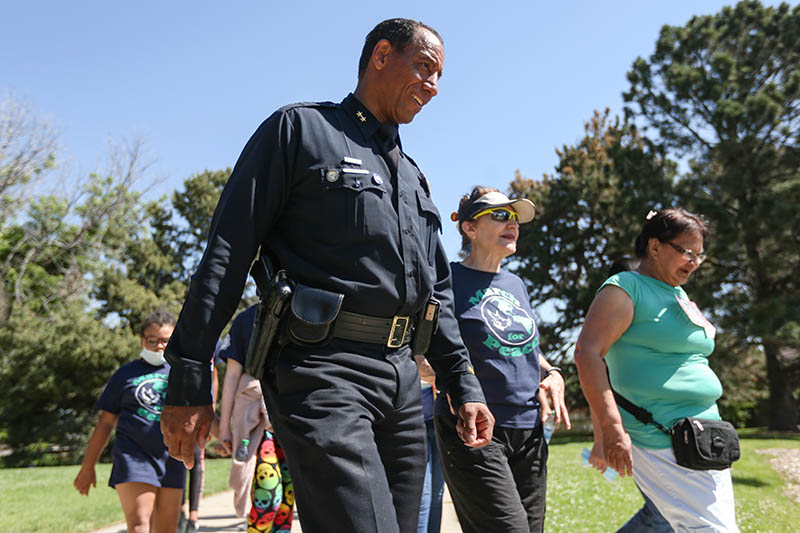 Key stakeholders, including the Denver Police Department, came together to make the March for Peace possible.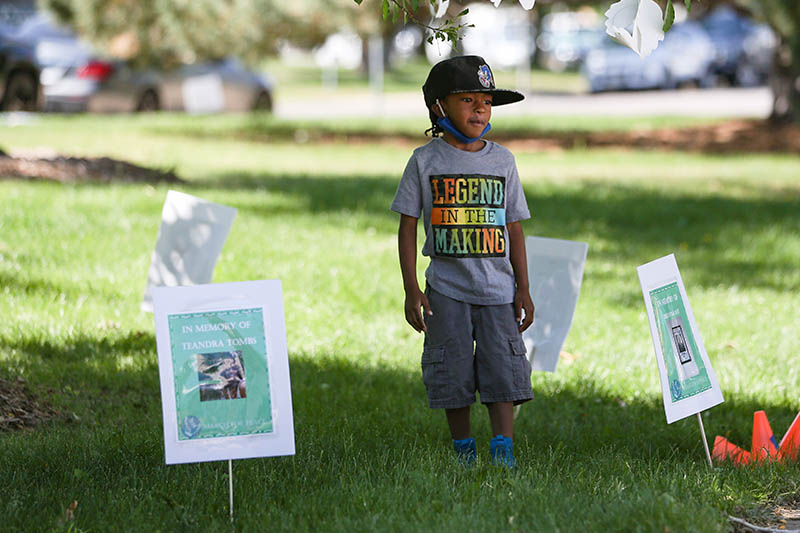 The March for Peace featured a memorial garden with photos of community members who lost their lives to violence.