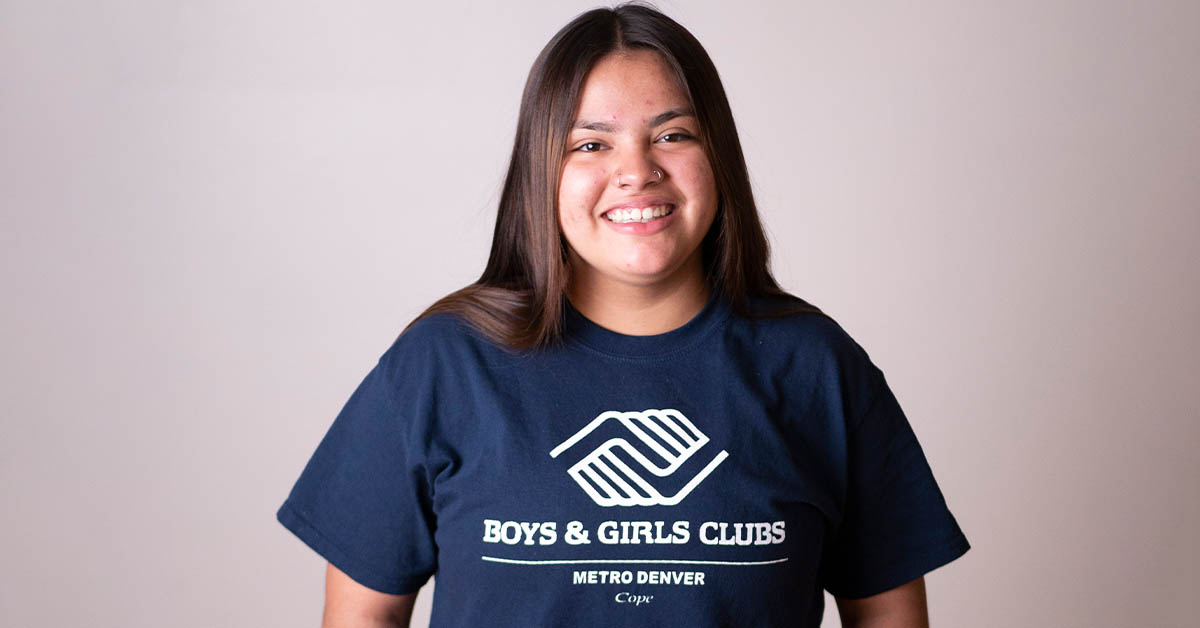 Competing with eight other Boys & Girls Club members from across Colorado, 17-year-old Gi has been selected as the 2021 Boys & Girls Clubs Colorado State Youth of the Year, the most prestigious character and leadership title a Boys & Girls Club member can earn. A member at the Cope Boys & Girls Club for seven years, Gi has demonstrated resilience, perseverance, leadership, and a dedication to community service.
Boys & Girls Clubs of America's Youth of the Year program recognizes Club members who have given back to their Club and their community. Gi represented metro Denver at the state competition hosted by the Colorado Alliance of Boys & Girls Clubs. As the state winner, Gi will now represent Colorado at the upcoming Southwest regional competition and has received scholarships for post-secondary education throughout this process.
Currently a senior at Girls Athletic Leadership School (GALS), Gi played varsity soccer for all four years, a skill that was cultivated at the Club. At the Club, Gi also discovered a passion for art, and now has a piece on display at Gensler, an architecture and design firm.
Help Kids Achieve Their Greatest Potential
"There is no doubt in my mind I would not be the person I am today without the Boys & Girls Club."
– Gi
Gi credits the Club for not only providing opportunities for growth, but for allowing them to move past shyness and anxiety to become a leader. Gi is the President of the Keystone Club at Cope, and they are also the program director and creator of the award-winning Key to Understanding program, which educates youth about the LGBTQ+ community by helping create understanding and acceptance.
"There is no doubt in my mind I would not be the person I am today without the Boys & Girls Club, the staff, and the friends I have gained," said Gi. "It is a safe place for me, a home, a place where I know I matter and can make a difference. I have come to realize that there are no longer any limits or barriers of what is possible for me."
Gi will be attending Naropa University in the fall and plans to pursue a contemplative art degree, with big dreams for the future.
Gi shared, "Not only has the Club taught me how to love myself and be brave, but I also realized I have a gift for working with youth. I learned I want to work with at-risk teens for the rest of my life, encouraging them to see the light in themselves and how to help their peers do the same. I want to give future generations the support the Club staff gave me, so we can continue to change our world for the better."
Gi also plans to lead other youth to continue changing the world for the better.