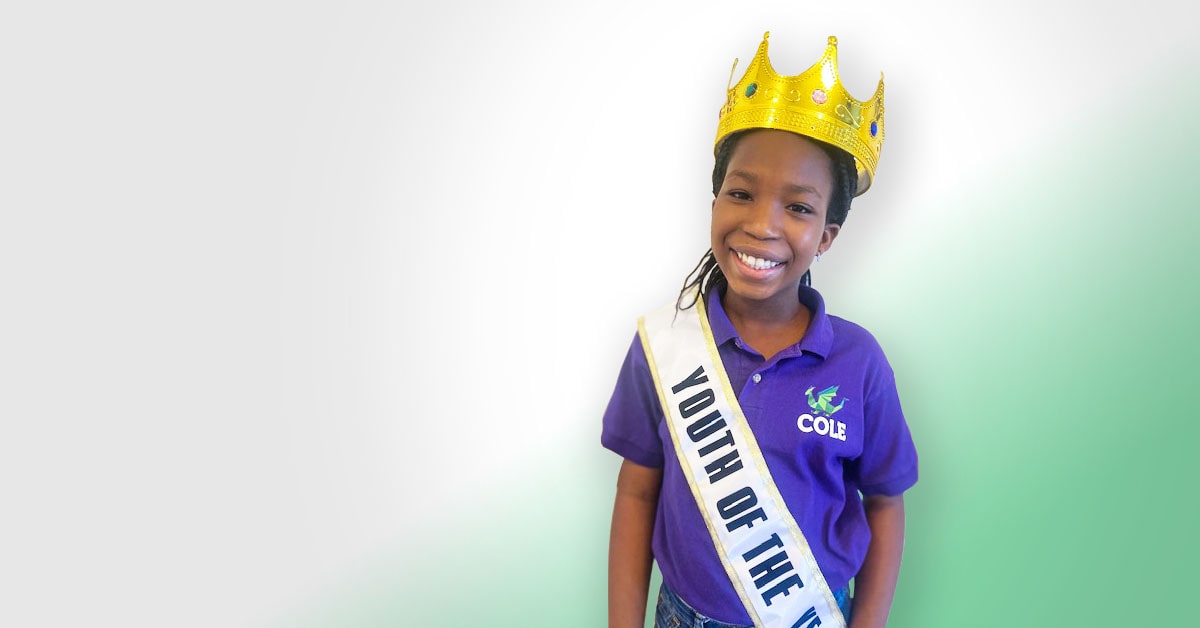 In the early days of the pandemic last year, many of us spent our time at home learning to bake. Ten-year-old Angie was no exception. She loved learning recipes with her mom and sharing her creations with friends and family.
Angie discovered the joy of making things for others at the Boys & Girls Club, and this spring, she used her talents to help people in need.
A member at the Cole Boys & Girls Club at Cole Arts and Science Academy for more than four years, her favorite activities have included learning healthy recipes and expressing herself through arts and crafts. At the Club, she learned to melt beads and create intricate designs, which she turned into keychains and ornaments.
"One thing I've learned at the Club is to never give up!" Angie said. She was among the first Club members to rejoin in-person programs in the fall. In a "normal" year, the Club allows kids to explore freely and discover their passions through different program areas. That wasn't possible this year, so the Club organized separate cohorts and instead brought the different programs directly to the kids.
Help Make a Difference in Our Communities
"I wanted to use my skills to give back to my community."
– Angie
The Club was a beacon of light for kids like Angie, helping them learn, grow and have fun every day. But on the way home, Angie saw people living in tents and struggling to survive on the streets. She decided those people deserved some light too.
"Everyone is human, and everyone is equal," she said. "Everyone should get something to eat. Everyone should be able to live their best lives."
Determined to help people experiencing homelessness, Angie decided to harness her creative talents for good. She began selling the bead designs she made at the Club for $1 apiece.
"I wanted to use my skills to give back to my community," she explained. "I felt good. It just felt relieving, knowing that these people were going to have meals to eat."
Angie's business raised $45. She donated all the money to her local church, where it went to providing sandwiches and lunches to people in need.
The Cole Club named Angie their Youth of the Year, in large part for her generous efforts. When they announced she had won, the Club surprised Angie with a stand mixer, so she can continue to bake and pursue her creative passions. Angie has already put the mixer to good use.
When we think about the problems in our world, it's easy to get discouraged. There are no easy answers, and that can make it easy to justify inaction. But Angie reminds us that if we show up every day and treat each other with kindness, then we have all we need to truly make a difference.