At Boys & Girls Clubs of Metro Denver, we recognize and celebrate the history and achievements of Black Americans throughout the month of February, which is Black History Month. Together, we join the Black community in creating the next generation of history makers by inspiring and empowering our Club kids to achieve their greatest potential. Today, we are happy to share several highlights of the creative and meaningful programming that our staff brought to life for our Club kids during Black History Month in 2021.
Too Many Celebrations to Count at Broncos Club!
From the first day of February to the last, the Club members and staff at our Broncos Club have been celebrating Black History Month in so many different ways! The Club has been buzzing with activity all month long, engaging with Club members, the community, and even professional sports players.
Each staff member at Broncos has contributed to creative and educational activities for Club members. Staff members Shanique Steward and Robert Holmes led Black History Month trivia, which was a huge hit. Shanique said, "Club members enjoyed this game so much they were begging to play again!"
Meanwhile, Athletic Specialist Zach Lindsay reached out to the Altitude Sports Network to collaborate on Black History Month programs – and he was thrilled to coordinate a meeting with Nuggets point guard Monte Morris. Club members brainstormed questions to ask, and then got to ask Monte personally. Zach said, "Monte was incredibly receptive to the questions and passionate about the topics that were being covered. Our Club got insight on how the NBA is working to unify society, what it takes to persevere and get to the next level, and the value of identity." It was an insightful conversation for everyone involved, and the Nuggets generously provided our Club members with shirts and signed posters as an unexpected bonus.
The culmination of the month of activities was the development of the Club's Black Inspiration Museum, an art gallery in the middle of the Club. Over the course of the month, members have displayed their art, poetry and quotes that highlight and represent the past, present and future of Black History. This incredible idea was brought to life by Ms. Ford.
And finally, the Club will host a closing event on March 2, with a fish fry and wings served, along with song and dance performances from several of the cohorts. It will be a fitting finish to an incredible month of fun, remembrance and celebration at Broncos Club.
The Faces of Black History

At our Crawford Club, Club Director Breanna Murphy and Club staff have been incorporating the themes of Black History Month through several Club activities, allowing each member to bring both their individual perspectives and work together collaboratively.
Early in February, Club members and staff came together to watch a video about the history of Black History Month. Club members learned that what began as a week-long event started by Carter Woodson in 1926 blossomed into Black History Month during the civil rights movement. President Gerald Ford was the first American president to officially recognize Black History Month in 1976, when he encouraged all Americans to "seize the opportunity to honor the too-often neglected accomplishments of Black Americans in every area of endeavor throughout our history."
Our Crawford Club members took the inspiration born out of the civil rights movement to discuss how they could each individually make the world better. Every Club member completed an "I Have A Dream…" worksheet that allowed them to think about and then put into words the ways they want to make the world a better place.
Finally, Club members worked together on a large-scale poster that features the faces of several pivotal figures in Black history. Each Club member was able to color in one square of the poster, which were then combined to create a beautiful and collaborative piece of art. From Jackie Robinson to Barack Obama, Club members loved learning about these amazing role models.
Elevation and Inspiration at Paris Boys & Girls Club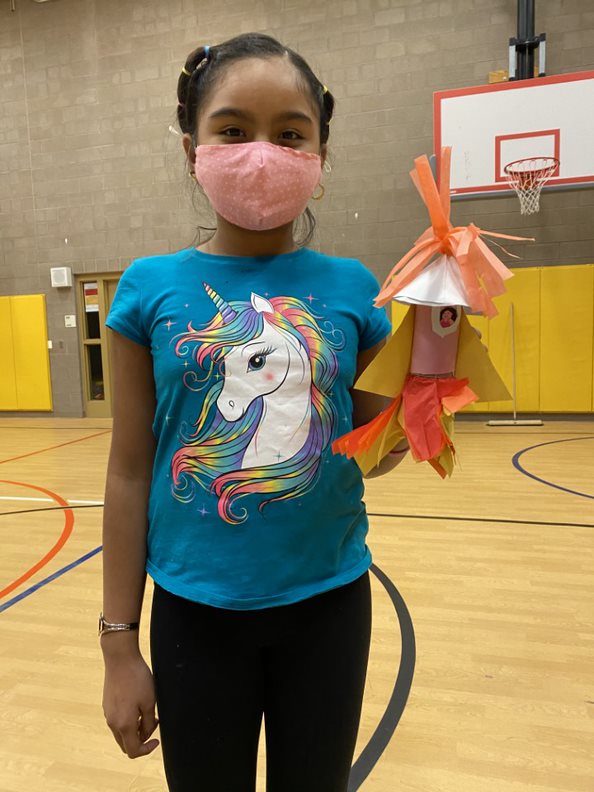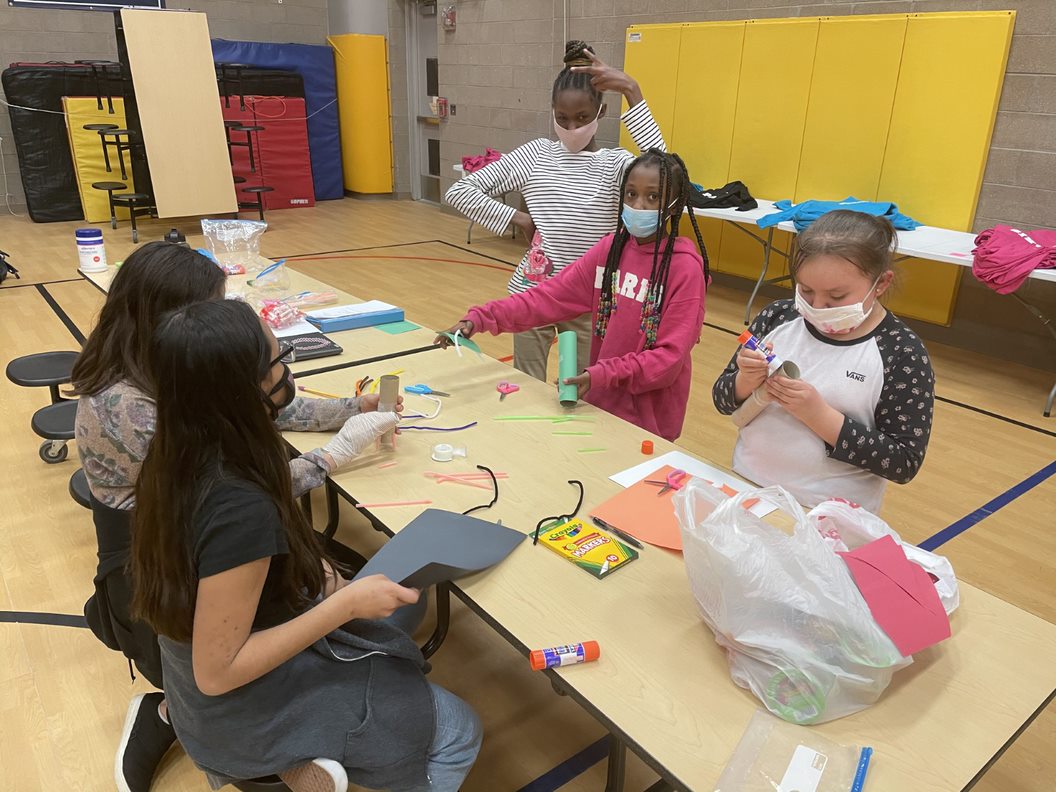 The kids at Paris Boys & Girls Club have been flying high all month long, inspired by groundbreaking figures in Black history. Club Director Laney Gilmore and her team have been designing activities and celebrations that highlight the accomplishments of Black Americans, and allow our Club kids to walk in their footsteps. So not only have our kids had the chance to learn about Black history – they've tried out what "making history" feels like!
The Club kicked off the month by taking off into space, learning about famous Black astronauts. The kids were so excited to learn about Mae Carol Jemison, who was the first Black woman to travel into space when she served as a mission specialist aboard the Endeavor space shuttle. They also learned about Guion Bluford, a U.S. Air Force officer and fighter pilot, and former NASA astronaut, who was the first African American and the second person of African descent to go to space.
Laney and her team then helped the kids bring this history to life with a rocket-building contest. Laney shared, "The students designed their own rockets using basic supplies – so they were able to use their own creativity to show off what their rocket would look like. It was amazing to see our kids see their visions become reality!" The kids' rocket creations came to life with colorful construction paper, straws and streamers.
And during this last week of Black History Month, the kids at Paris are continuing their journey through air and space by learning about famous Black pilots – and then competing in a paper airplane contest.
The Paris Club staff have done an incredible job celebrating the accomplishments of Black Americans with our Club kids this month – and now they are inspiring the next generation of explorers.
Celebrating Black History Through Art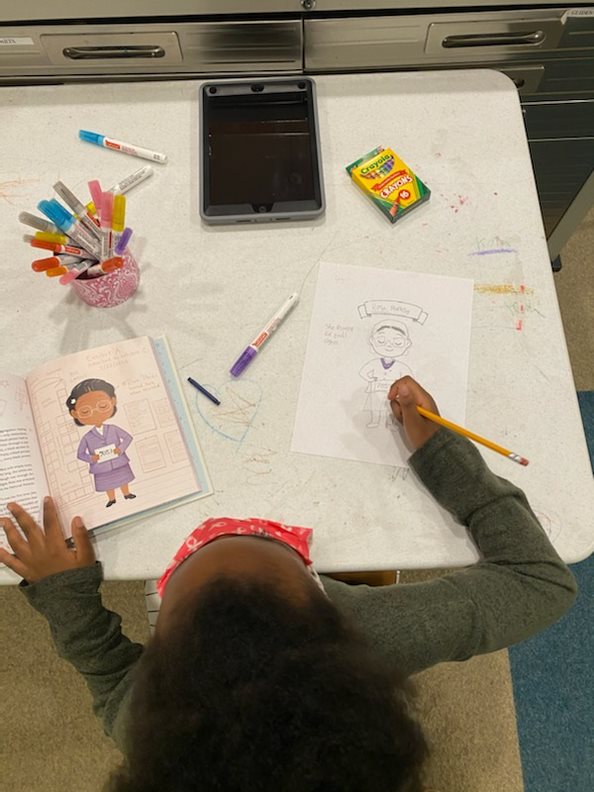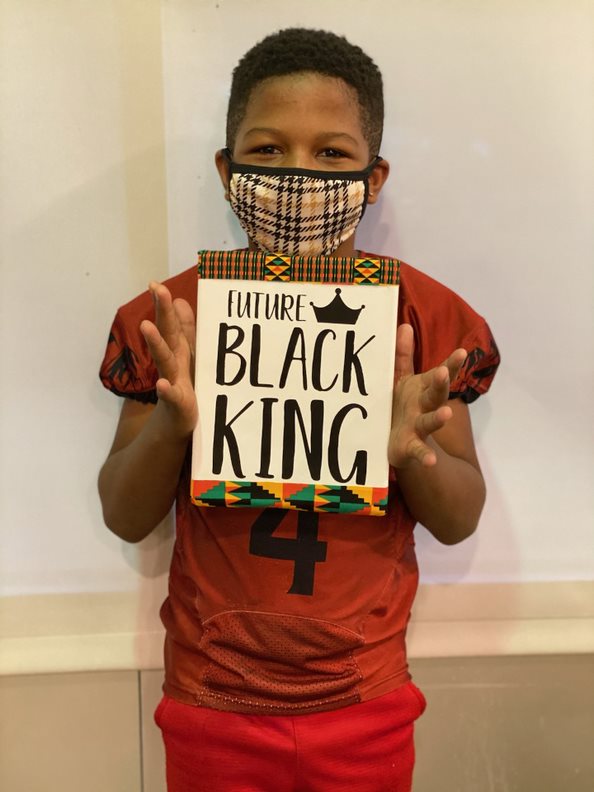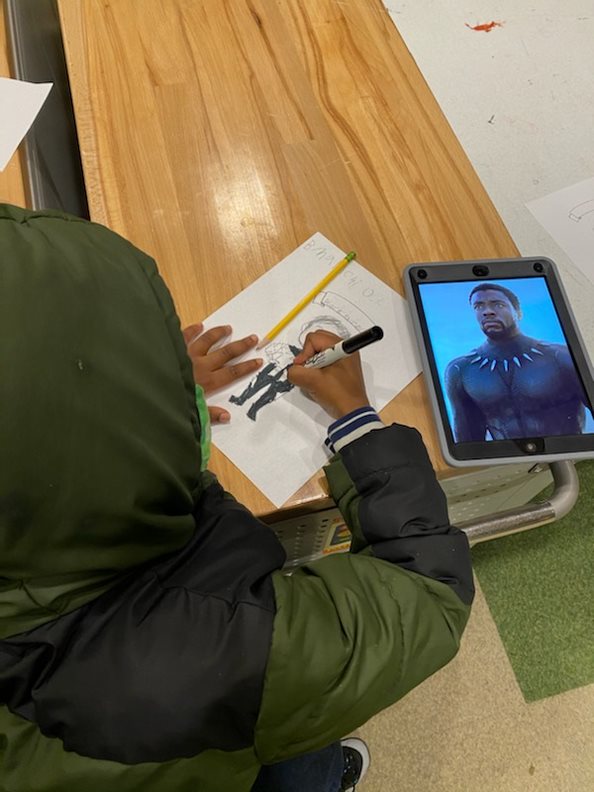 At Vickers Boys & Girls Club, Black History Month is so much more than a four-week celebration. It is the culmination of months of research, preparation and joyful expression as Club members bring history to life through the Club's annual Black History Month Art Show.
Now in its third year, the Art Show was originally imagined by Club Director Ana Gadson and Education Specialist Laricca Siregar. Ana shared, "We wanted to create an event that was celebratory of our kids and their talent, and an opportunity to educate others on the importance of our history."
That first year, Ana and Laricca established that the people the Club members highlighted through their art had to be historical figures they did not hear about in school. Laricca said, "From the first Black-owned ice cream shop, to the first Black mathematician, our members are always so shocked to see that some Black History firsts happened in the last 20 years! It gives our members hope that it isn't too late to aspire to be "the first" in anything they love."
Any art form is welcomed in the Art Show, from painting and pottery to musical performances and theatrical monologues. This year, Club staff adjusted the show with community and safety in mind. Rather than taking place inside the Club, the kids' art work is displayed in the front windows, creating a 'walk-by' gallery. It was open and free to the public, and the Club also gave away free books themed around Black History Month to the first 50 people who visited the show.
The Art Show provides a priceless opportunity for members to discover and reveal their own hidden talents. Member Schuylar created beautiful monochromatic pieces that are favorites in the Club. Another teenage Club member, Derris, was able to explore his acting abilities. Club staff were so proud to watch him grow and mature into a leader and even host the Boys & Girls Club Gala in 2020.
Ana shared, "It has been an amazing journey to watch unfold. Our kids are history in the making."