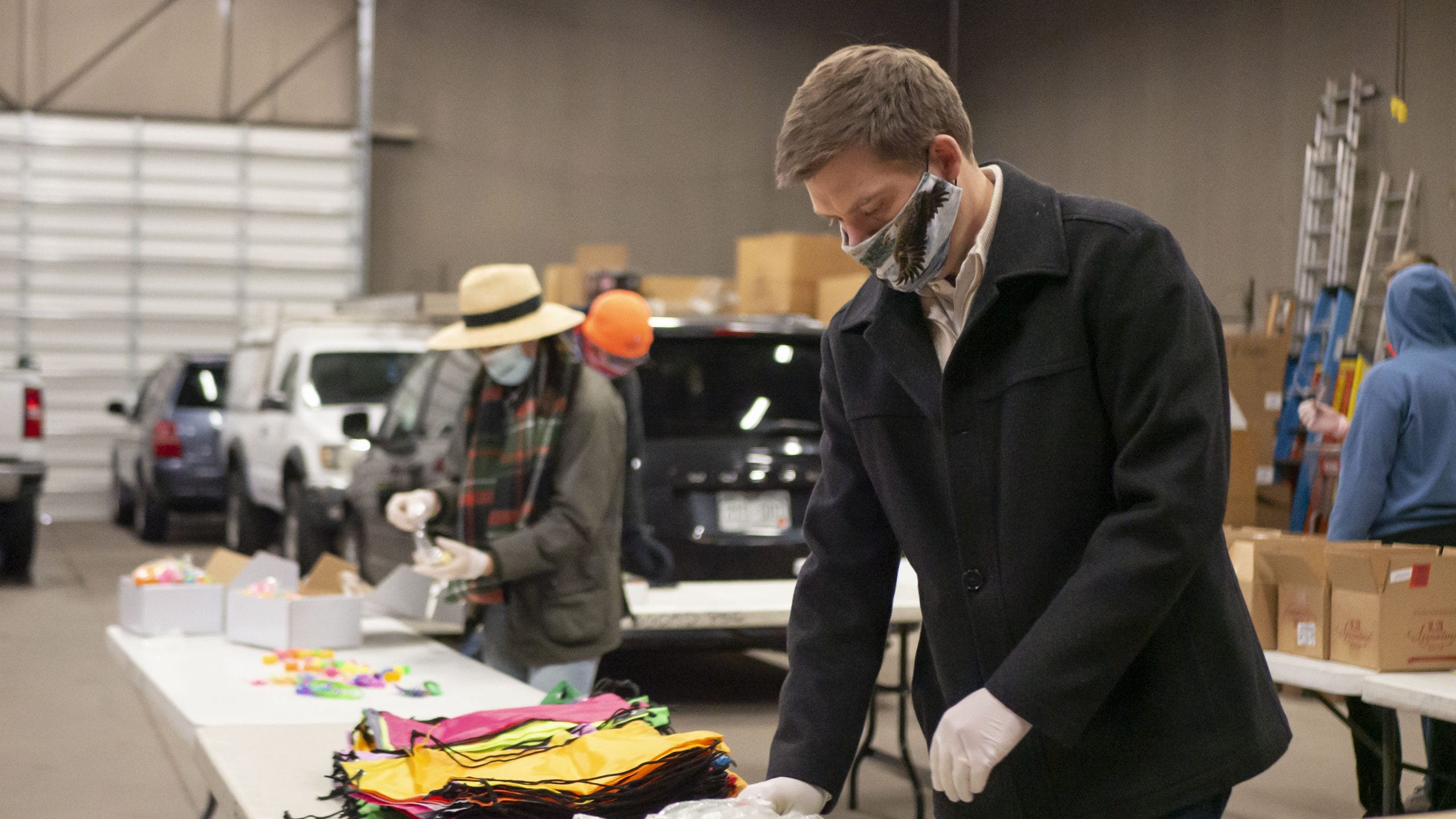 Boys & Girls Club members may not be able to trick-or-treat like usual this year. To make sure our Club kids don't miss out on Halloween entirely, members of the Boys & Girls Clubs of Metro Denver Associate Board of Directors came together on Monday for a special socially-distanced volunteer event.
A small group of volunteers, some wearing costumes for the occasion, gathered at the Boys & Girls Clubs warehouse to fill 250 bags with candy, activity packets and small surprises. The bags were then delivered to our Clubs, where kids will get to take them home and celebrate Halloween safely.
"I remember how exciting Halloween was for me as a kid," said Jordan Jhabvala. "Knowing the environment we are in and the impact it's likely to have on kids this year, we wanted to lessen the negative impact the kids may feel and bring them a little joy. And candy!"
"There is a lot of suffering happening in our communities right now with the effects of COVID-19," explained Kayla Holcolmb. "I hope these Halloween bags put a smile on the faces of our kids and provide a distraction from the outside world, even if it's just for a short period of time."
This wasn't the first volunteer activity the Associate Board has organized during this pandemic. In September, members gathered to put together hundreds of STEM kits to help Club kids learn and conduct science experiments at home.
"Kids have seen a lot of changes in their life, especially this year. It's nice for them to know they have a constant with Boys & Girls Clubs of Metro Denver," said Peter Hoselton.
"No effort or donation is too small to matter," Jhabvala said. "Even if it's 30 minutes of your time to put packages together for kids, or a $5 donation to buy supplies, those efforts when multiplied by many people doing the same thing, add up to a huge impact for kids in our community."