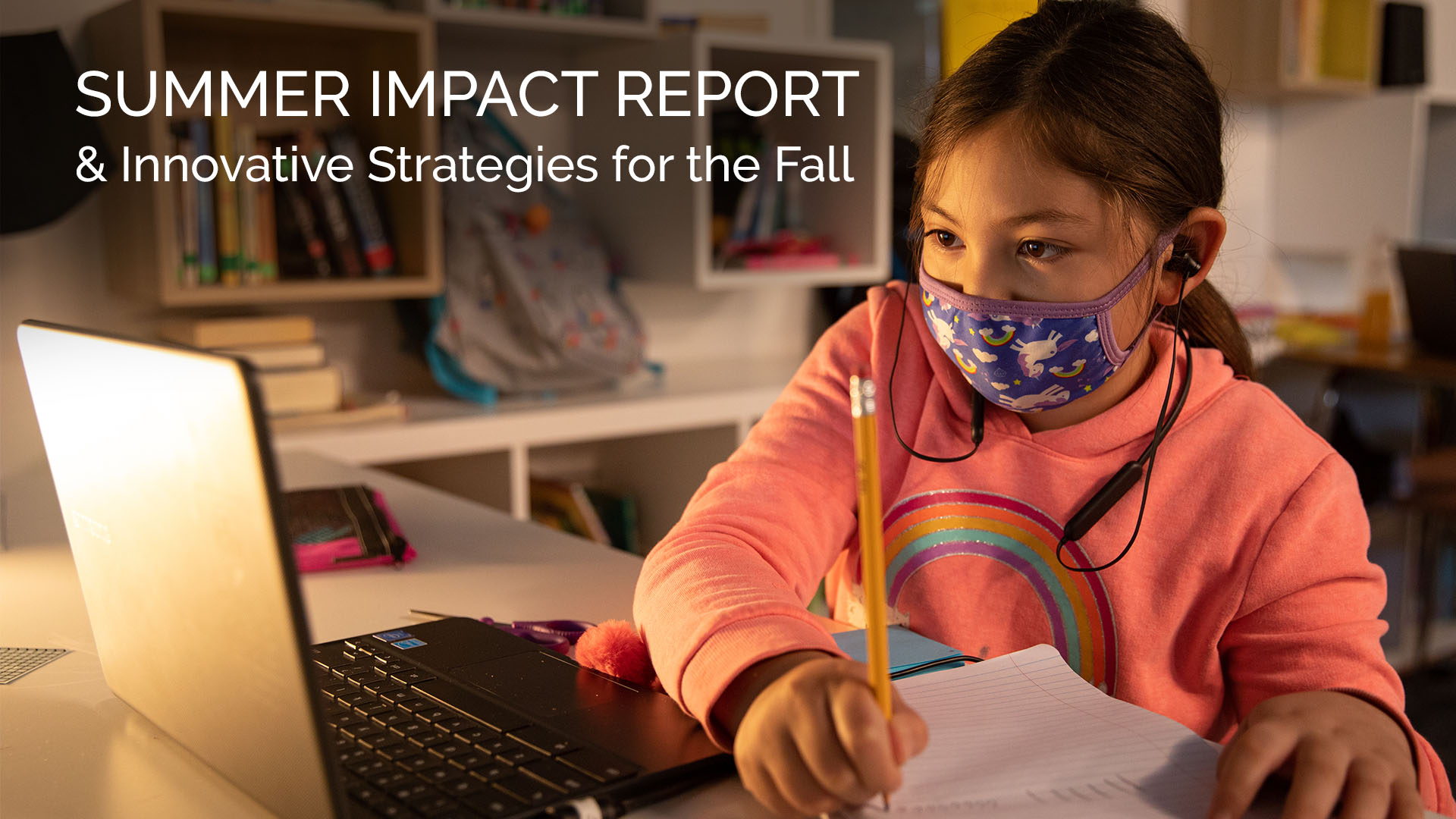 The past six months brought unimaginable change to the lives of every American. Since the World Health Organization declared COVID-19 a global pandemic on March 11, the staggering ripple effects have impacted our economy, our livelihood, our businesses, our families and our kids. The difficult truth is this: the negative impacts of the pandemic are felt disproportionately by the children and families we serve at Boys & Girls Clubs of Metro Denver.
For our Club parents and caregivers, the majority of whom are essential workers, resources to provide food, technology and safety for kids are in extremely short supply – or nonexistent. So, every single day since March 11, we have been listening to our families and adapting our operations model to meet the needs of our community.
We provided essential support and programming for our Club kids and families over the summer – and we won't stop now.
Essential Support Over the Summer
This summer, we reopened of nine of our neighborhood Clubs. With a new program delivery model that integrated comprehensive health and safety practices, we served Club members both in-person and virtually. 
Highlights:
Nine Clubs reopened with safety precautions in place, prioritizing our frequent attenders and children of essential workers. All 20 Clubs provided virtual programming to expand our supports.
We partnered with organizations like Sand Creek Regional Greenway, Lincoln Hills Cares and Colorado Mountain Club to offer Summer in the Park, a program series featuring yoga, slacklining, water games and arts and crafts for kids in Skyland Park.
Between March and July, our Clubs distributed more than $55,000 worth of food, emergency aid and rent assistance through our Family Emergency Fund.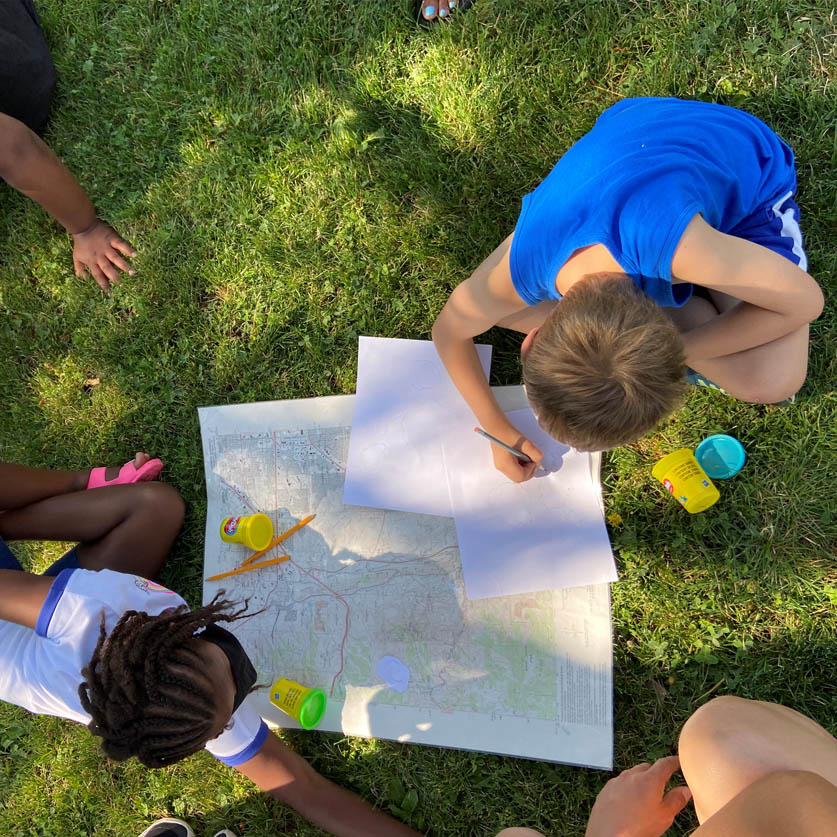 Playing a Vital Role in School Year Success
As the school year continues, we are being flexible and responsive to serve unique community needs and combat learning loss. In addition to our afterschool and virtual programming, we are offering remote learning services to guide children during their virtual school days and extended learning services to support teachers and staff in several school-based Clubs.
Highlights:
With more than 20 Clubs, we are providing essential remote learning services, extended learning services and afterschool programming for the kids who need us most.

Boys & Girls Clubs are tailoring our models and services to support local schools and communities, including daytime remote learning services at 13 of Clubs and a pop-up learning center at Athmar Recreation Center.

In three of our elementary school-based Clubs, our staff are providing vital support for teachers and students.

Food Bank of the Rockies provides daytime learners with lunch and snacks, and Denver Public Library is delivering books and STEM activity kits across the metro.

Through our recent Healthy Food for Denver Kids grant, we are able to provide 220 weekend food boxes for our families each week.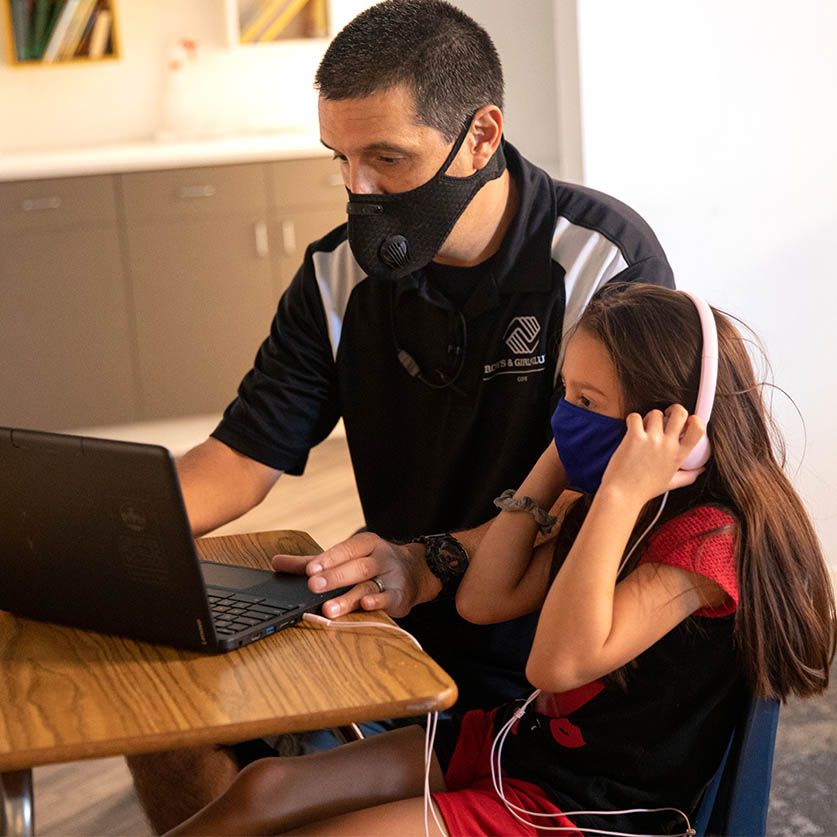 The Path Forward: Innovation and Flexibility
We are prepared to serve all learning models executed by our school districts, and will continue to be flexible and responsive to the needs of our Club kids. As the school year evolves, Boys & Girls Clubs of Metro Denver will continue adapting our models to meet the most urgent and evolving needs of our Club kids and our community.
Highlights:
Many school districts are now planning to return to in-person learning in October; we are prepared to support these transitions. Multiple support models will still be required as we have hybrid, remote only, and in-person learning in varying districts.
As the needs of our kids, community and school districts change daily, and sometimes hourly, we will continue to listen and adapt.

Our seven full-time social workers will enlist Club staff to help kids overcome the growing mental health challenges resulting from food insecurity, homelessness and lack of peer interaction.