By Dan Ball, Boys & Girls Clubs of Metro Denver Board Member
This month, Erin invited Dan Ball to provide his unique perspective on Hunger Action Month.
Dan is Senior Managing Director – Complex Director, Private Client Group for RBC Wealth Management. In addition, Dan serves on the board of directors for both Boys & Girls Clubs of Metro Denver and Food Bank of the Rockies.
In early September, I was honored to have my employer, RBC Wealth Management, once again serve as the presenting sponsor of the annual Boys & Girls Clubs of Metro Denver Gala as we focused our Hunger Action Month efforts on the combined work of the Clubs and our Food Bank of the Rockies partners to raise awareness and take action to end hunger in our communities.
From my early childhood in rural Montana through my role with RBC in this tremendous Denver community over the past decade, I've been fortunate to be able to watch, learn from and support the life-changing work of these two magnificent organizations as both an active volunteer and a board member.
I'm incredibly proud of how these two organizations work together to protect and serve the core of our communities by working collaboratively to help bring food security to countless families over the past several decades.
Even prior to the COVID-19 pandemic, more than 90 percent of our Club kids were living in poverty, facing daily challenges and questions beyond what most of us can comprehend – including a staggering number of children who remain unsure of where their next meal will come from. The barriers and obstacles for the 10,000 kids served by Boys and Girls Clubs of Metro Denver have been magnified and further complicated by the unending uncertainties created by COVID-19, including limited access to healthy food choices, the foundation and fuel that allows any of us to learn, grow and succeed.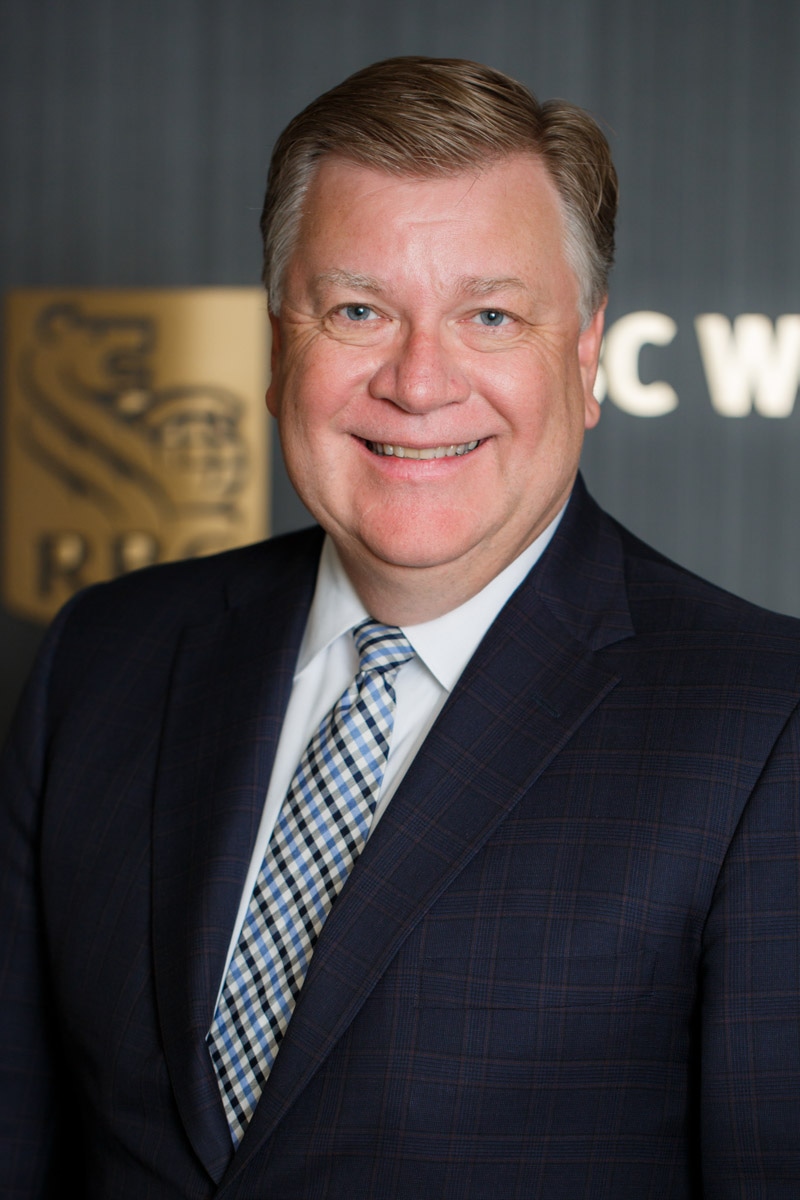 Dan Ball of RBC Wealth Management is a board member at both Boys & Girls Clubs of Metro Denver and Food Bank of the Rockies.
Although the Clubs' ability to deliver a full, in-person slate of programs and resources, including food, was briefly silenced in the earliest days of this pandemic, the leadership team, staff and volunteers quickly went into action to work around, through and over obstacles and return whatever consistency possible to the lives of our amazing members. And in a time that is anything but normal, we know that consistency starts with food security.
With half of our kids' parents and caregivers working as essential workers during the pandemic, it quickly became evident that access to food and essential health and hygiene products was critical. Partnering with Food Bank of the Rockies, Boys and Girls Clubs was able to create and deliver the Emergency Family Assistance Fund and deliver these critical resources to thousands of families.
Beginning in the earliest stages of this health crisis, the Club and Food Bank teams prioritized food security and worked to find safe and creative solutions to deliver food directly to our members and their families. From March 15 through July 31, the Clubs conducted outreach to more than 4,500 families of which one quarter reported that food was a need. During that same time period, the Clubs were able to make 1,852 total distributions of food to families in need.
The short-lived silence within our Club walls began to disappear as the connections were made and the excitement and buzz grew. The slow, safe reopening of 9 Clubs in June was filled with energy and excitement that fueled our staff and our members who danced their way back into these select Club locations and the buzz grew a little louder.
With our back-to-school plans now underway, the staff and members continue to work through the details of a new normal within the walls of our 22 Clubs. Recently awarded the Healthy Food for Denver Kids (HFDK) grant, the Clubs will be able to provide 220 take-home weekend food boxes at 11 Denver Public School Clubs (20 per Club) through the school year.
Rest assured, our team will maximize access to the programs and services so desperately needed by the thousands of members and yes, our focus on food security will remain as the foundation of that work as look to bring back the buzz to each and every Club, kid and family in our community.
Over the past six months, the resilience, adaptability and problem solving of this staff and these kids has been nothing short of remarkable. The work that has been done and the commitment of our supporters across the region has been inspiring. What I have personally witnessed, and the results delivered by these two organizations, simply reinforces my unwavering commitment to serve and support Food Bank of the Rockies and Boys & Girls Clubs.
In just a few weeks, RBC Wealth Management will, once again, join together with our Food Bank partners, Joe and Debbie Sakic, to sponsor the 21st annual Bringing Hope to the Table Dinner. This year's virtual event will look to secure the funds needed to deliver another 1-million-plus meals to Denver-area children in the year ahead – including those served by Boys and Girls Clubs of Metro Denver.
Though the future is uncertain, our community and supporters are consistently working together in true partnership and collaboration. And at BGCMD, we are doing whatever it takes to meet the rapidly evolving needs of our Club kids, including alleviating hunger and food insecurity.
Whether you sponsor, donate or volunteer at Food Bank or one of the Clubs, I hope that you will take a few minutes to look at these two amazing community assets and find a way to help us continue this important work, to help change the lives of these incredible kids and their families and to return that full, beautiful buzz to our Clubs.