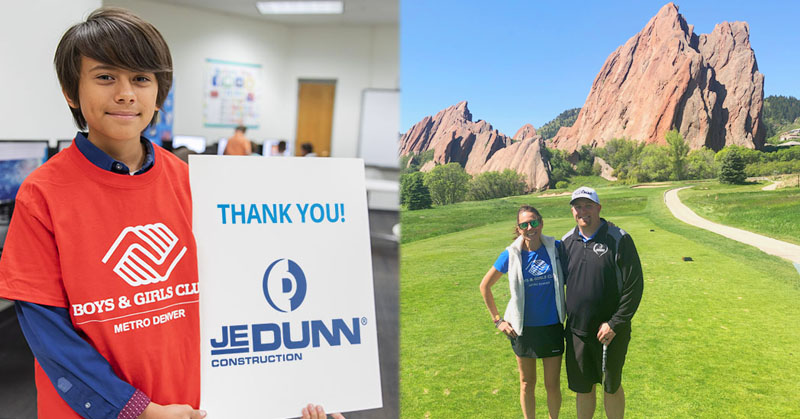 We are thrilled to highlight our tremendous partners at JE Dunn Construction, who came out in full swing on August 3 to raise money for Boys & Girls Clubs of Metro Denver. This was the second year in a row that the JE Dunn community team put forth an A+ effort, hosting their annual charity golf tournament at Arrowhead Golf Course and making sure the event was a success. Led by Andrew Gilstrap, BGCMD Associate Board Member, the event raised more than $55,000 and brought together a large network of partners who were delighted to spend a day on the course to raise money for our Clubs.
JE Dunn has been a committed partner to BGCMD for several years now through consistent volunteerism at the Clubs and attending our special events. We were honored to join them and the many partners they brought together for a day of golf, ensuring we continue to provide safe places for kids across Denver.
Thank you, JE Dunn Construction!