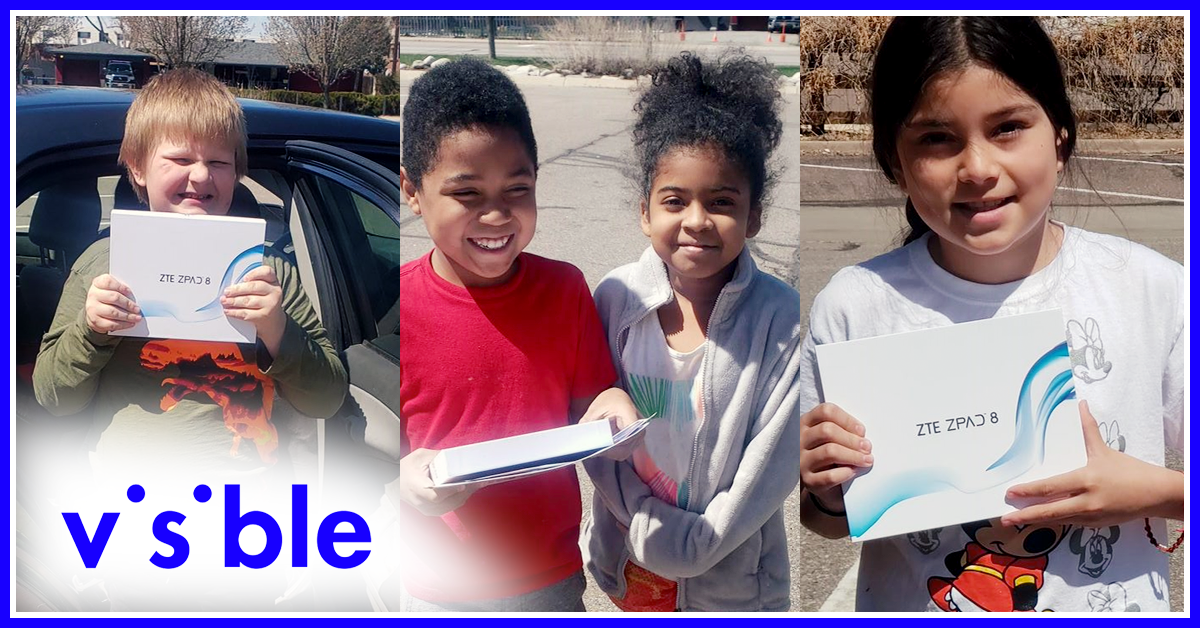 More than ever, technology is playing a critical role in helping all of us connect with resources and loved ones. To help us connect with our Club members and offer online programming during this challenging time, Visible collaborated with ZTE to donate 200 tablets, including a year of free phone service with each device.
"Boys & Girls Clubs of Metro Denver is a great example of an organization who has had to reshape the way they provide services to families across the Mile High City in light of the pandemic," said Miguel Quiorga, CEO of Visible. "We are honored to collaborate with our partners at ZTE and support the work of Boys & Girls Clubs to ensure all families are able to have access to their essential programming and services during this crisis."
Thank you, Visible and ZTE for thinking of our Club kids! These generous donations will ensure our Club kids have access to online learning opportunities and stay connected during this challenging time.