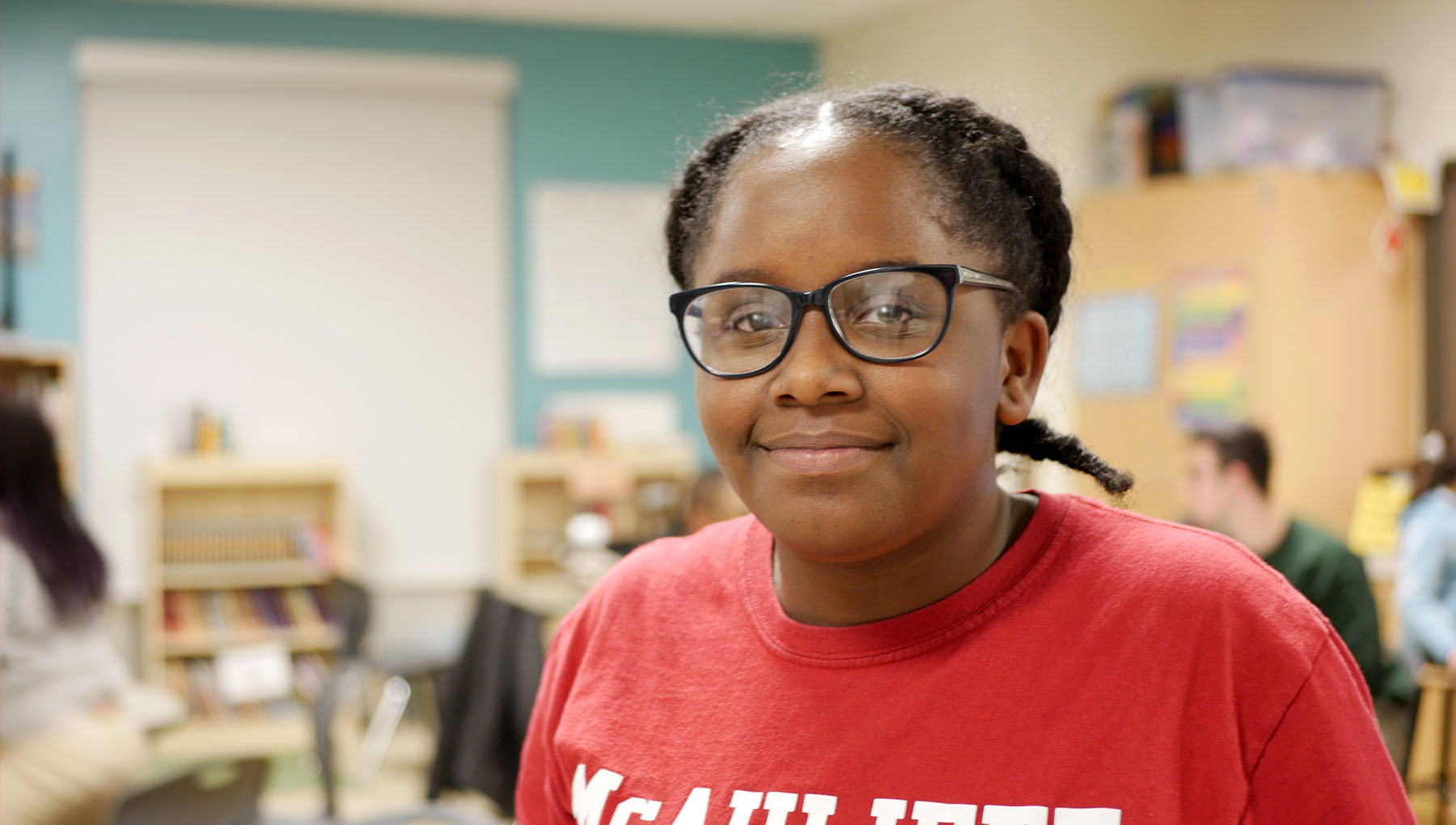 Last month, 13-year-old Schuylar helped her Boys & Girls Club write and produce an original play. "The Club taught me how to go outside of my comfort zone," Schuylar said. "Normally, I wouldn't participate in drama activities because I don't like acting. I never would have discovered I can write a play if the Club didn't push me to try new things."
Schuylar, along with other Club members, helped Education Specialist Nicole Acheampong write an original production called "An Act of Kindness" that was performed for Club families last month. The play was a reimagining of the Charles Dickens classic "A Christmas Carol." In this version, Scrooge is replaced by Lucille, a similarly cold-hearted woman who reflects on her past treatment of others after being visited by a ghost. This time, however, the ghost is R.G., the Rapping Ghost, and things go wrong, leaving Lucille trapped in the past until she completes an act of kindness and can return to her own time.
"The play teaches you that you have to be nice to everyone," Schuylar said. "You have to understand other people's perspectives. Maybe they are going through a hard time, and even if you're not trying to be mean, you can make it harder on them."
Help Kids Like Schuylar Express Themselves
"I never would have discovered I can write a play if the Club didn't push me to try new things."
– Schuylar
 Acheampong started Drama Club just a few months ago. Soon, 12 members joined and together, she and the kids started writing the play and tailoring parts for different members.
"Learning how to memorize lines, improvise and create a story helps kids learn academic and life skills," explained Acheampong. "It allows them to explore their creativity. They learn stage presence. They learn how to talk in front of an audience. For a lot of them, this was their first play ever. It helps kids break out of their shell and build confidence."
For Schuylar, the play was a chance to see her ideas come to life through the performances of her friends. "What you imagine in your head is replaying in real life, and you can feel happy that the actors are enjoying the characters that we created. Art helps me express myself because sometimes I have trouble doing it in real life. Art allows me to be creative and it's also a stress reliever for me."
Schuylar believes the original production helped other kids at the Club too. "The play was a fun, creative outlet for all the kids. It allowed everyone to express their personalities and learn how to improvise. Some of the kids were shy but now they're making people laugh and they're expressing themselves in new ways. I think more Boys & Girls Clubs should have programs like this."
"An Act of Kindness" was performed just once, but it was a hit with the audience. After the show, Schuylar and other Club members started brainstorming the Club's next production. Plans for "Cinderfella" a new take on the classic Cinderella story are currently underway.