Boys & Girls Clubs of Metro Denver
2020 Annual Report

Dear Friends, 
In 2020, we were challenged – as a nation, a community, and an organization – to draw on our deepest reserves of resilience.  
The negative impacts of the COVID-19 pandemic were felt disproportionately by the children and families we serve at Boys & Girls Clubs of Metro Denver. But with the unwavering commitment of our staff, donors, partners, and supporters, we were able to respond, adapt and innovate to meet the urgent needs of our Club kids and our community.
We rapidly changed our health and safety protocols. We created virtual programming. We offered teletherapy and mental health support. We delivered groceries and hygiene supplies to our families. We opened remote learning centers and partnered with Food Bank of the Rockies to alleviate hunger across our community.
This work required extreme determination and grit. But we are fortunate because we only have to look to our Club kids to know that incredible barriers can be overcome. Through our Club kids, we know healing can happen through connection and community. And we also know that, although a child's inner light may dim, it can never be extinguished.
More than any other time in our history, 2020 illustrated with absolute clarity that it takes a community of partners, supporters, and donors to keep that light alive. With humility and grace, we offer heartfelt gratitude for each of you. Because you supported our Club kids when their worlds – and yours – were turned upside down. 
For 60 years, Boys & Girls Clubs of Metro Denver has navigated times of difficulty and crisis to provide safe places and essential resources for our Club kids. And our belief is as strong today as it was one year ago: that all kids can achieve their greatest potential given the environment provided by our organization. 
Our Clubs have always been a light in the darkness. And today, just like our Club kids, we are still shining. 
Sincerely,


Erin Porteous
Chief Executive Officer 


David Hurtado
Chairman of the Board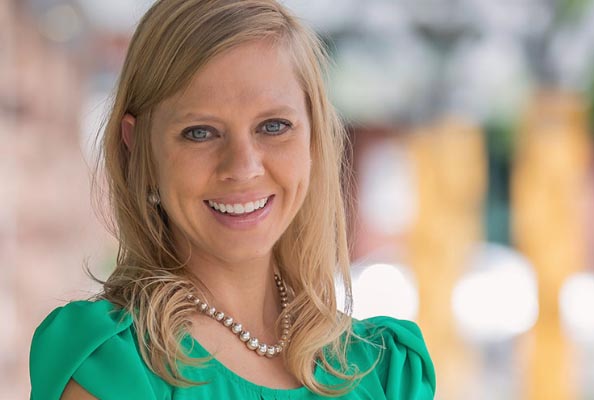 Erin Porteous, Chief Executive Officer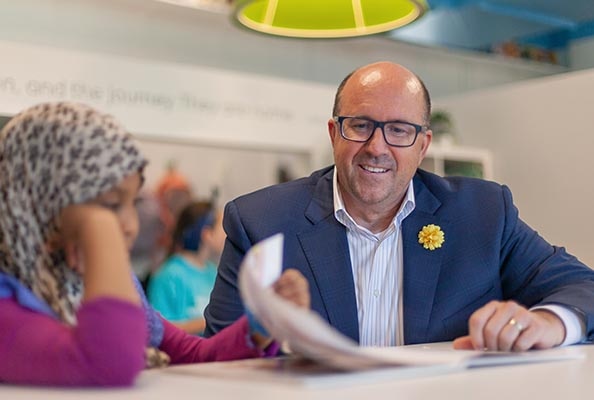 David Hurtado, Chairman of the Board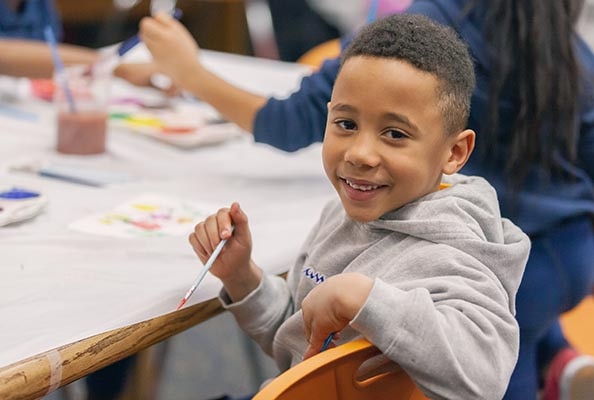 VISION
We believe all kids will have the opportunity to achieve their greatest potential.
MISSION
We provide our Club members with a safe, supportive, fun and enriching environment that inspires and empowers them to achieve their greatest potential.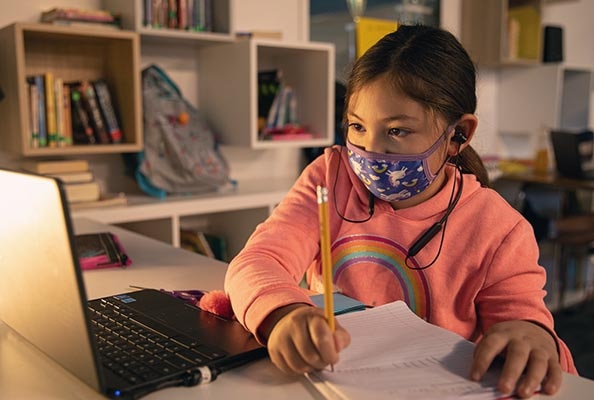 Responding to COVID-19
Boys & Girls Clubs 2020 Timeline
In 2020, we rapidly shifted our operations model to meet the constantly evolving, urgent needs of our Club kids, families, and community.  
March 2020
Immediately after the stay-at-home orders went into effect, our staff members and team of social workers began making calls to Club families. Outreach focused on families who were most vulnerable due to food insecurity, unemployment, or loss of housing. We provided more than $33,000 in emergency family assistance, from groceries to rental assistance.
Spring 2020
We developed and delivered engaging virtual programming for our Club kids who were suddenly at home, often alone or with limited support. All of our Clubs offered essential online programs to support academic, mental, emotional and physical health.
April 2020
In April, our staff members began working alongside the team at Food Bank of the Rockies, providing emergency food distribution services. This partnership allowed us to be a part of the collective solution, by improving production and efficiency, increasing safety, and making sure kids and families in Denver had the food that they need.
Summer 2020
Over the summer, we were thrilled to do a phased reopening of nine neighborhood Clubs. In response to our limited indoor capacity, we piloted an outdoor Club experience for the Northeast Park Hill community.
Fall 2020
We opened 16 remote learning centers in the fall, ensuring that our Club kids had one-on-one guidance and support while learning virtually, in a safe and healthy environment.
Today
We continued expanding our services in Aurora, with the addition of two new Clubs in Aurora Public Schools: Paris Elementary and Crawford Elementary. Now, with 22 Clubs in the Denver Metro area, we are able to provide support to the children and families who need us most.
Personal Care Kits Delivered to Families
Educational Kits Delivered to Families
Laptops and Tablets Provided for Our Club Kids
Wellness Checks with Club Families
Program Highlights
While delivering essential services and benefits for our Club kids and families, we remained focused on our three evidence-based outcome areas:
Academics & Careers
Through engaging academic and career programs – both in-person and virtually – we are filling the learning gap faced by many of the kids and families we serve.
93.4%

 of our seniors graduated from high school,

 

as compared to the graduation rate in Colorado (81.1%), Denver Public Schools (70.9%) and Aurora Public Schools (76.2%)

.

 

Through our 

MyON

 digital literacy platform, more than 1,000 youth achieved approximately 150,000 minutes of reading, completing 

more

 

than 

15,000 books.

 

1,332 youth received homework help and additional academic support through the Power Hour program.

 

Our 

Pathways Program

 served

 200 teens through many different offerings related to post-secondary education and career exploration. Offerings included multiple college tours, FAFSA nights, workshops on how to pay for college, and exposure to the military branches and trade schools.

 

Boys & Girls Clubs of America recognized our art program as one of the best in the nation. This year two of our Club members from the Owen Club were selected as National Fine Arts winners

: Jenni G, 12, for a collage, and Michelle V., for an acrylic/oil painting.
In June, Boys & Girls Clubs of Metro Denver reopened our doors to in-person programs.
Character & Leadership

Our programs challenge kids to be community-minded and empower them by demonstrating how they can affect change by working together.  
84% of Club members say they would stand up for what is right, even if their friends disagree.

 

74% of Boys & Girls Club teen members volunteered at their school, in their neighborhood, or in their community at least once per month, prior to the pandemic.

 

Club members completed service-learning projects for over 8,000 total hours of service.

 

123 youth completed the Youth of the Year process across three age groups.

 
90 teens completed training to become peer leaders, including workshops on Structure & Clear Limits, Ask/Listen/Encourage, Reframing Conflict, and Community Building.

 
Janeaya from the Owen Boys & Girls Club was our 2020 Senior Youth of the Year
Healthy Lifestyles
Our sports teams, targeted health curriculum, special classes and outdoor education programs make sure that our Club kids have access to resources that will help them be healthy now and in the future.

76

% of Club members were active for 60 minutes per day, 

at least three days per week.

 

In-person h

ealth program

ming

 reached over 

600

 youth in core curricula targeting drugs, alcohol, tobacco, sexual health, physical fitness and healthy eating.

 
More than 250 Club members participated in healthy cooking classes.

 

A total of 174 outdoor education programs were offered, ranging from group adventures to programs which offered multi-session curriculum work. Club members had opportunities to experience mountain bike ride programs, ski and snowboarding, indoor and outdoor rock climbing, snowshoeing, fishing, and many other in-Club opportunities.

 

When the pandemic forced us to temporarily close our Clubs for in-person programming, the health and athletics teams jumped into creating videos to share creative ideas for youth to get active in their homes. Staff posted at least 143 physical activity posts on social media platforms which received at least 4,257 views and 1,353 likes.

 
In May, the Vickers Boys & Girls Club in Northeast Park Hill offered free meals to families on multiple nights. Activities like this were common across all our Clubs in 2020.
Board Leadership
Dedicated community and local business leaders, our board leadership combines their strengths and passion for helping young people succeed. The Board of Directors, Associate Board and Honorary Lifetime Board are appointed to oversee and support the activities at Boys & Girls Clubs of Metro Denver.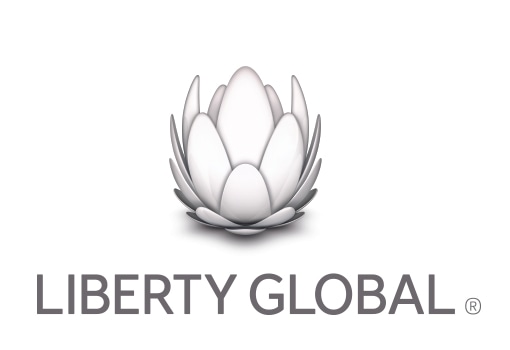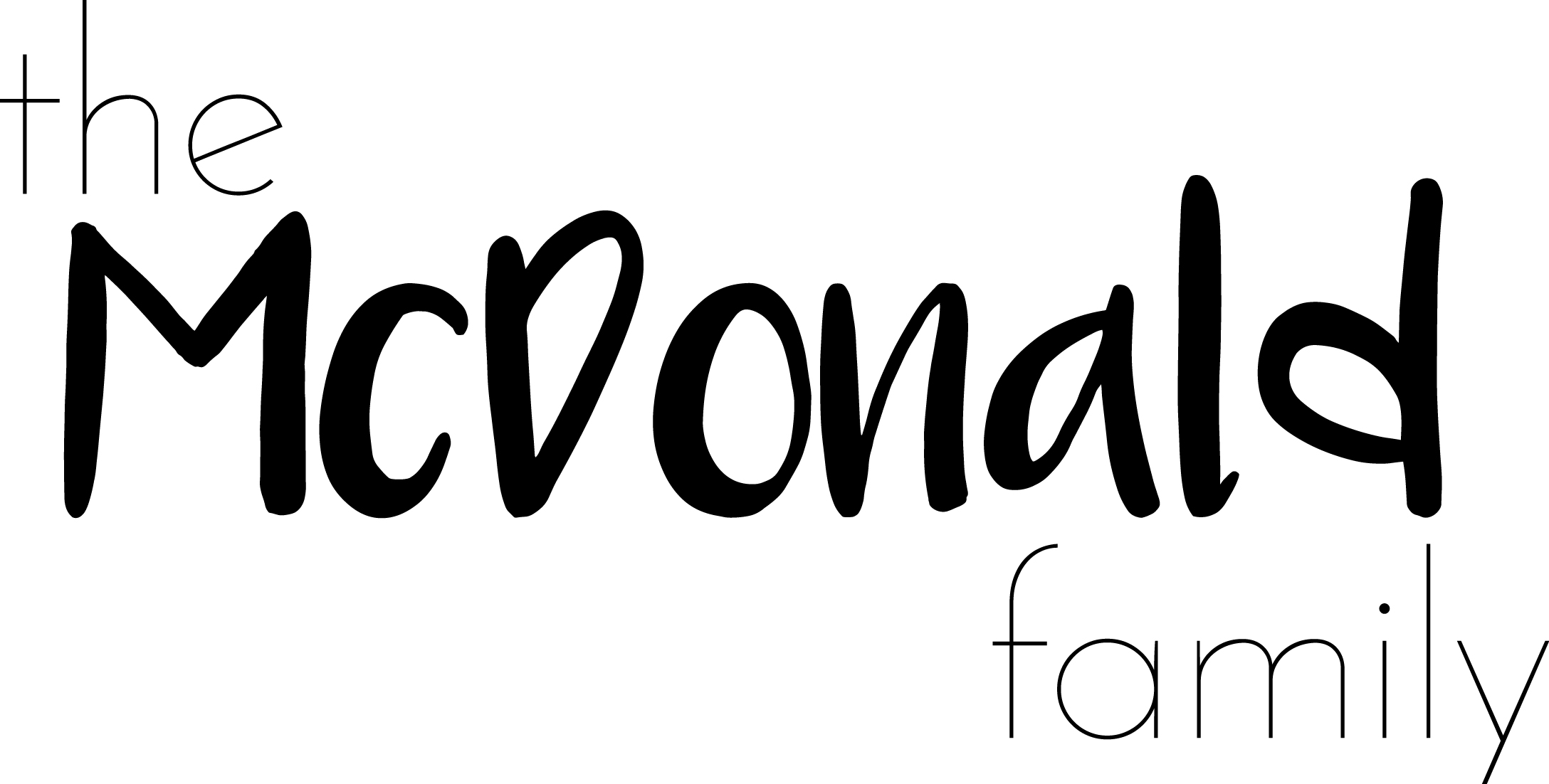 Denver Broncos Boys & Girls Club: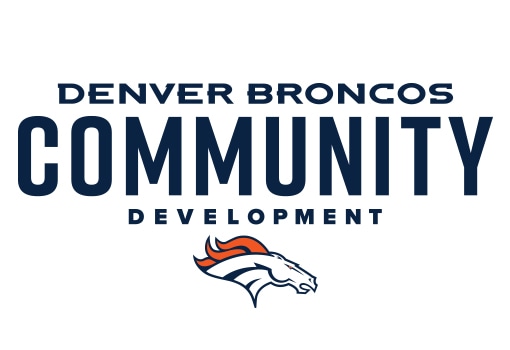 Jefferson County Boys & Girls Club: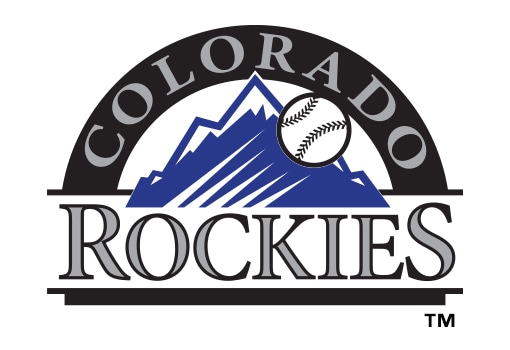 Suncor Boys & Girls Club: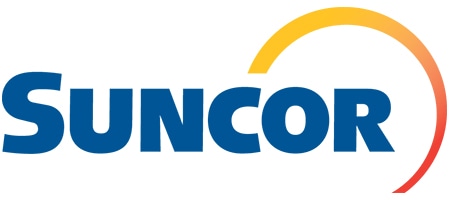 Boys & Girls Clubs of Metro Denver operates 22 neighborhood Clubs and one residential summer camp. Seven locations are freestanding Clubs and 15 locations are school-based Clubs.
Our Corporate Partners
The support of our corporate and foundation partners allows us to do what we do best: provide kids access to opportunities and break down barriers so that they can reach their greatest potential. Our valued partners  help us advance our work by committing their time, talent and financial resources to make a difference in kids' lives.
A Proud Mile High United Way Partner
Boys & Girls Clubs of Metro Denver is proud to be one of Mile High United Way's Strategic Investment Partners. By providing safe, fun and positive Club locations where young people can learn and grow after school and throughout the summer, we are helping kids and teens get the resources they need to learn, grow and thrive. Boys & Girls Clubs of Metro Denver is changing the odds for children and families in the metro area by developing tomorrow's talent, thanks to Mile High United Way's investment.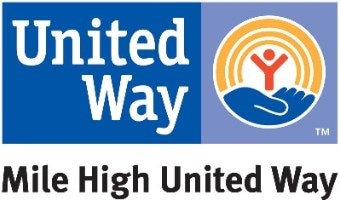 Committed to Transparency
Boys & Girls Clubs of Metro Denver is among the highest rated nonprofit organizations. We have earned GuideStar's Platinum Seal of Transparency by voluntarily sharing the measures of progress and results used to pursue our mission.
For nearly 60 years, our continuous commitment to financial health and transparency has been foundational in developing our reputation as one of the most trusted youth-serving organizations in Colorado.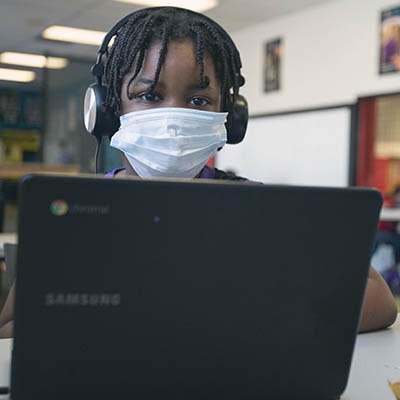 THANK YOU
As a trusted leader in youth development for 60 years, Boys & Girls Clubs of Metro Denver is still shining, thanks to the unwavering commitment of our supporters, community partners, volunteers and all of those who help make our work possible. As we all begin to to recover from the negative impacts of the pandemic, we remain focused on our mission to inspire and empower all kids to achieve their greatest potential and we look forward to working with you alongside us.