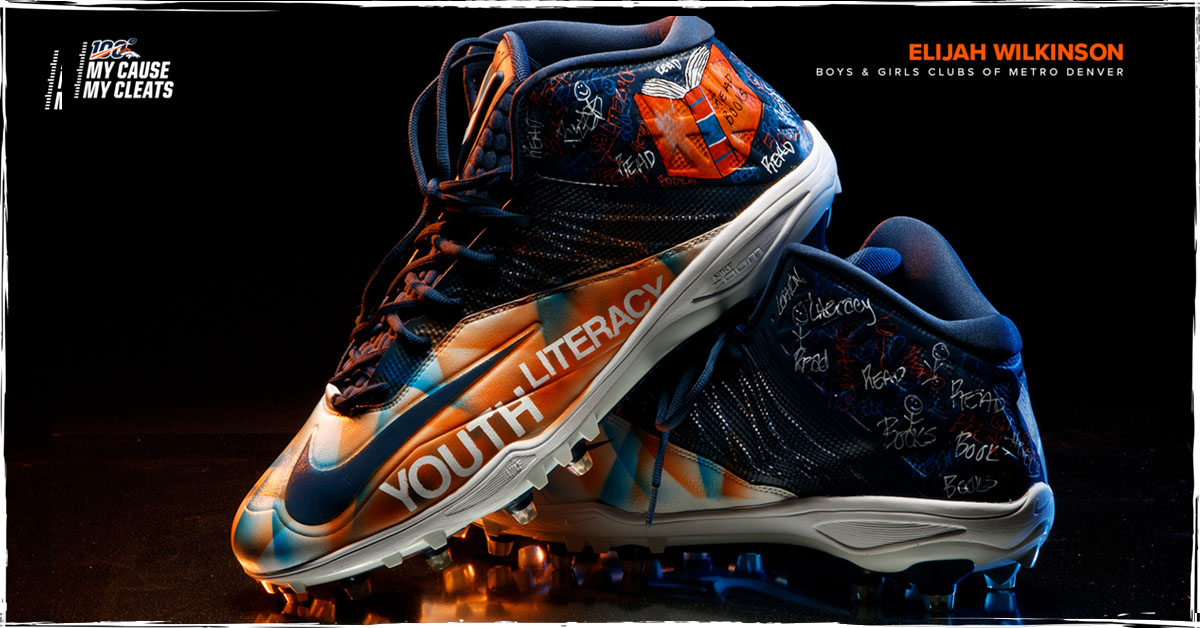 During Week 14 of the NFL season, Denver Broncos offensive tackle Elijah Wilkinson showed his support for Boys & Girls Clubs of Metro Denver with a custom pair of cleats promoting youth literacy.
Wilkinson's shoes were part of the NFL's "My Cause, My Cleats" initiative, where players across the league demonstrated their commitment to charitable causes through custom cleats promoting organizations and foundations of the players' choosing.
Wilkinson is auctioning off the cleats with 100 percent of the proceeds benefiting Boys & Girls Clubs of Metro Denver.
Click here to bid on Elijah Wilkinson's custom cleats.
Wilkinson has been a dedicated supporter of Boys & Girls Clubs, volunteering his time at our Clubs on multiple occasions. He has encouraged our kids to practice reading and demonstrated a commitment to youth literacy. Last May, Wilkinson rewarded kids who met their reading goals with a tour of the Broncos training facilities and a pizza party.
The online auction will end on Dec. 23, 2019 at 11:59 p.m.
Bid on Elijah Wilkinson's Custom Cleats