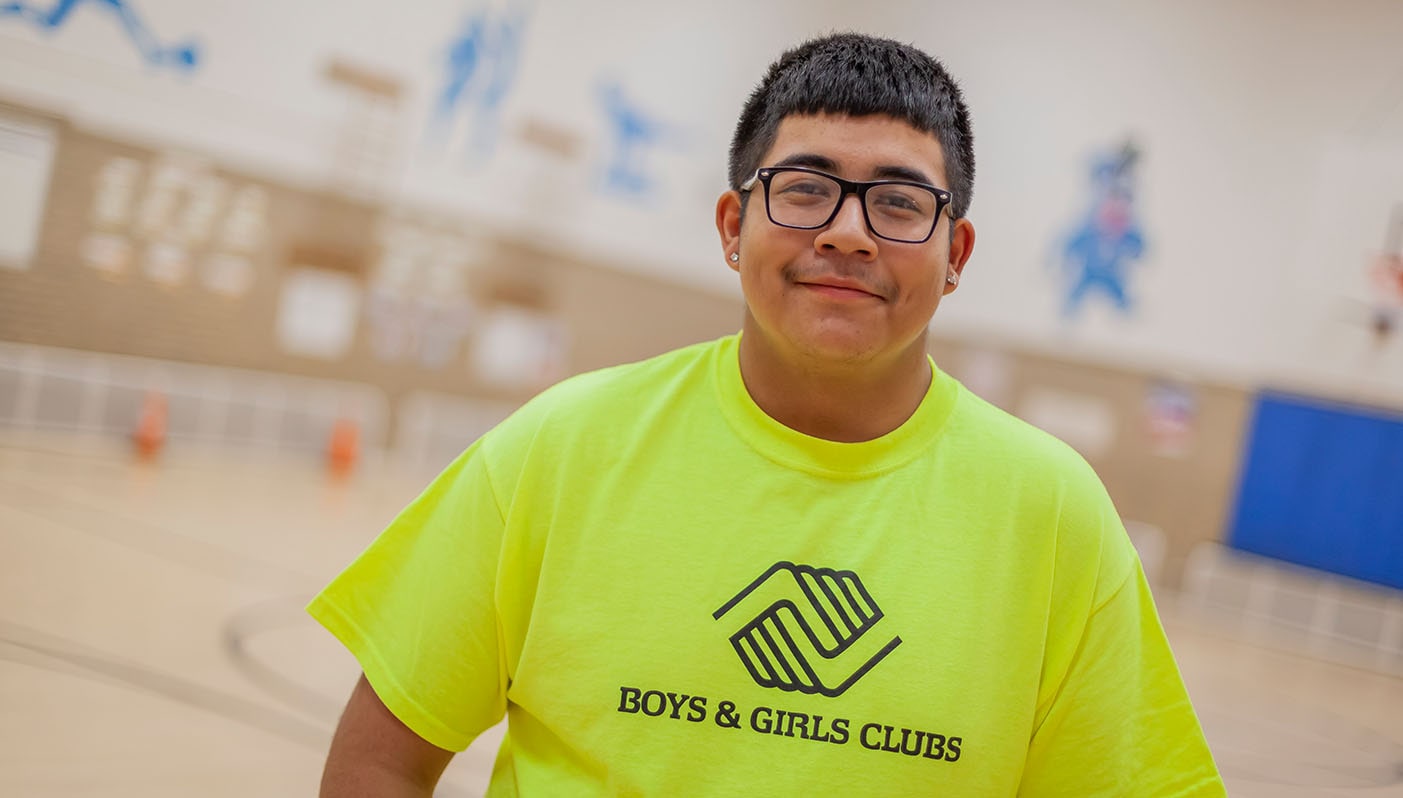 A sophomore in high school, Jonathan faces difficult choices every day. Many of his peers have been pulled into gangs and criminal activity, but the positive relationships Jonathan has formed at the Club have been key in supporting his character development – and his future.
A Club member for two years, Jonathan loves sports and is the Athletics Peer Leader at his Club. In this role, he works with the Club Athletic Specialist, Leonardo – together, they are the coaches of the girls' soccer team. Jonathan's trusted relationship with Leonardo has been an important influence on his life. Leonardo faced similar challenges as a young man, and his mentorship has helped guide Jonathan toward positive choices.
With the commitment of our caring Club staff, along with opportunities for leadership, Jonathan's life looks much different today than it would have if he wasn't spending his days at the Club. Instead of slipping through the cracks, not only is he a role model for other Club kids – he is part of a cycle of positivity that will continue with your support.
create joy
for kids like Jonathan
"The Club has taught me to be a leader."
– Jonathan