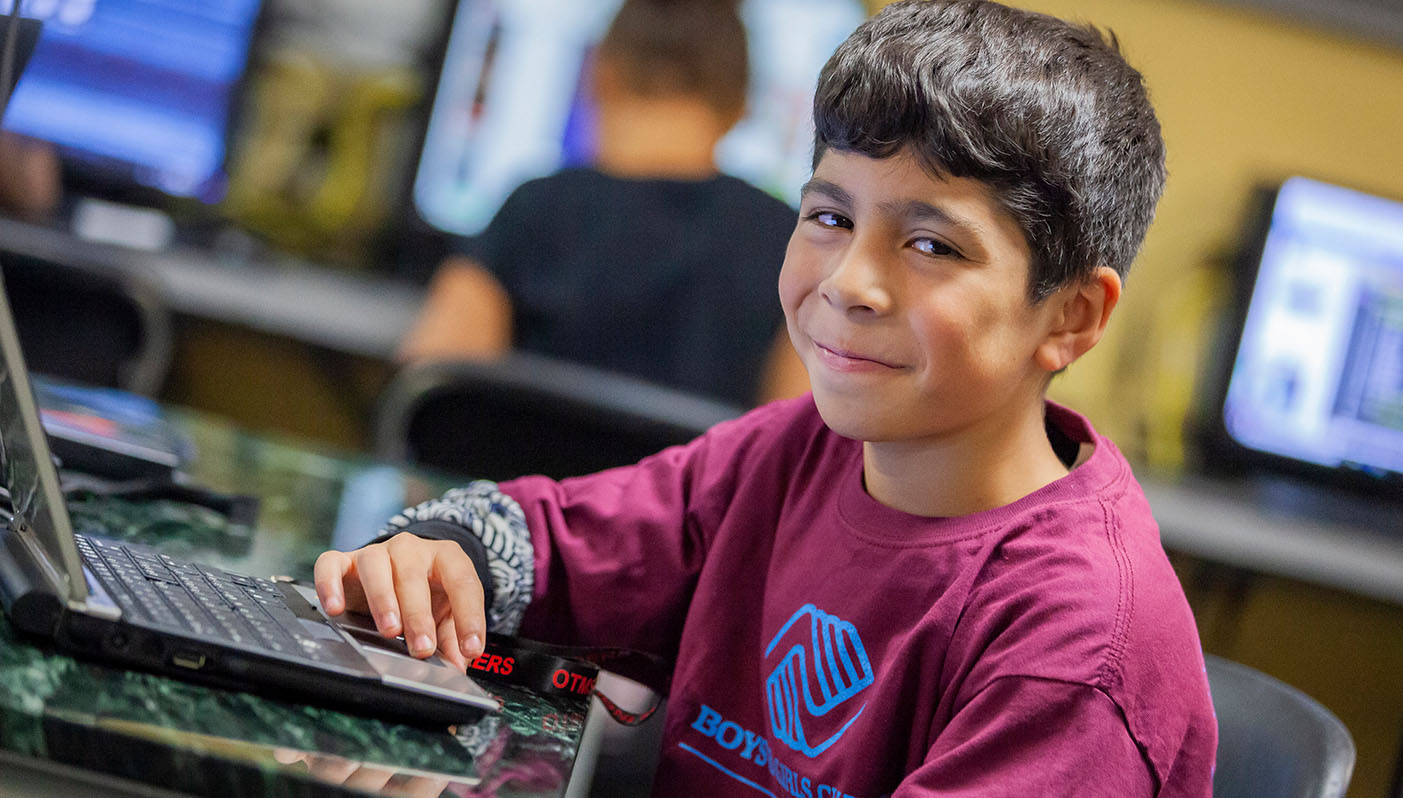 For Eddy, the Club is family – both literally and figuratively. Making ends meet for his family is a daily struggle, so they depend on the Club for the essentials of what makes a home, a home: nutritious meals, a safe place to go after school, and caring adults to learn from. And through their Club membership, Eddy and his sister have gained some of the best friends of their lives.
In the Club, Eddy's natural curiosity has been nurtured. Name a program or activity, and he has done it: robotics, Pinewood Derby, leadership programs, tech competitions, basketball and soccer. In the Club – his second home – Eddy gets to meet new friends, play games and build robots. "The tech room is my favorite. And I get to be here with my friends."
Between fun field trips and computer games, Eddy also has big plans for his own future and how he can make an impact on the lives of others. "I want to be a Marine. I want to protect and serve a lot of people, and I want to follow the lead of my brothers." In addition to his own family and his Club family, Eddy is charting his own path forward with a family of supporters like you.
create joy 
for kids like Eddy
"It feels like the Club is
one huge family."
– Eddy