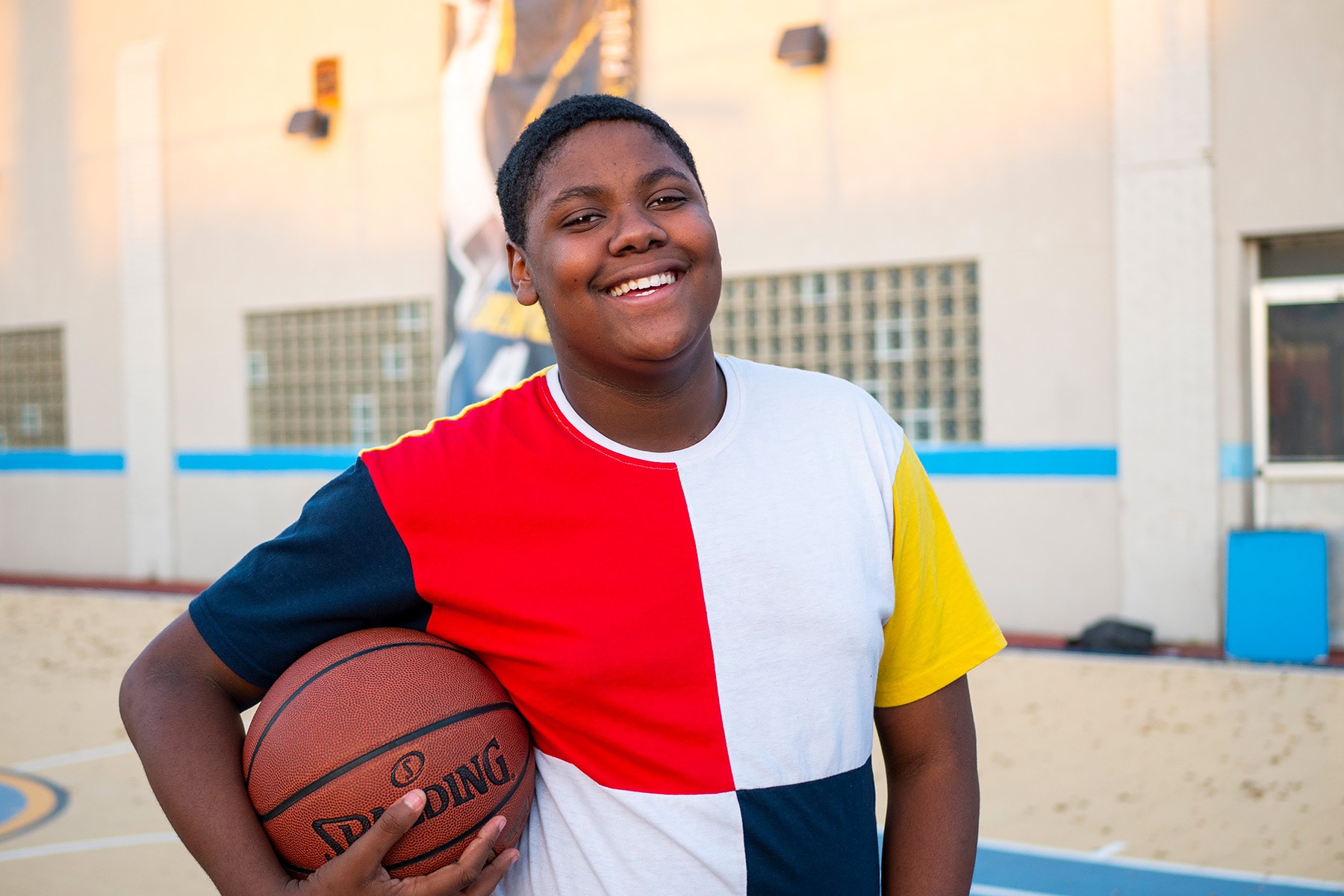 Thirteen-year-old Ray is a regular at his Boys & Girls Club. Every day, he greets his friends when he walks in the door and makes his rounds doing activities, usually starting in the gym.
"On my first day at the Club, the people here showed me around," Ray said. "They told me I'd never be bored here. They were right. There's always something fun to do."
Ray loves sports. He regularly plays basketball with his friends, and the Club's 13 through 14 year old football team recently won the citywide Boys & Girls Clubs championship. Ray is involved in volunteer activities through Torch Club, a leadership program at the Club, and he often helps out in the Learning Center, usually by reading to his sister (also a Club member).
But Ray didn't find success at the Club right away.
Help Kids Like Ray Find Success
"The people here at the Boys & Girls Club are like family."
– Ray
"I had a big anger problem," said Ray, recalling early days at the Boys & Girls Club. "I used to lose my temper pretty easily, but the Club helped me."
"Ray was having issues at school and with members and staff here at the Club," recalled Julio Flores, Club Director. "But Ray doesn't let hard times get him down. He uses them as an opportunity to get better."
Ray said that the staff at the Club helped change his behavior. "When I get mad, Julio takes me in his office and gives me space," Ray explained. Decompressing in a safe place has helped Ray process his feelings. Ray said that staff members have opened up about their own experiences and helped him see that others have faced similar challenges. "The staff tell you something about their past when they were a kid. They tell you how you can change that for yourself. You stop and think before you do it the next time."
Flores believes the variety of programs at the Club are helping Ray stay busy and focused on success. He acknowledges that staff have helped Ray, but he says other kids at the Club have also played a major role in helping Ray with his anger.
"Ray relies on his friends to talk about his problems and he values their advice," Flores said. "He's been a consistent Club member for seven years and he's formed strong bonds with his friends. He has a contagious personality and he is a role model for other kids at the Club. Ray is dedicated to his friends and always makes everyone laugh and have fun."
"I'm kind of a leader here," Ray said. "I try to look out for people. The people here at the Club are like family."
Last year, Ray was named one of the Club's Youth of the Year, recognizing his service to the Club and the personal growth he has made. Ray is moving forward with an unstoppable force, making sure other kids at the Club move forward too.