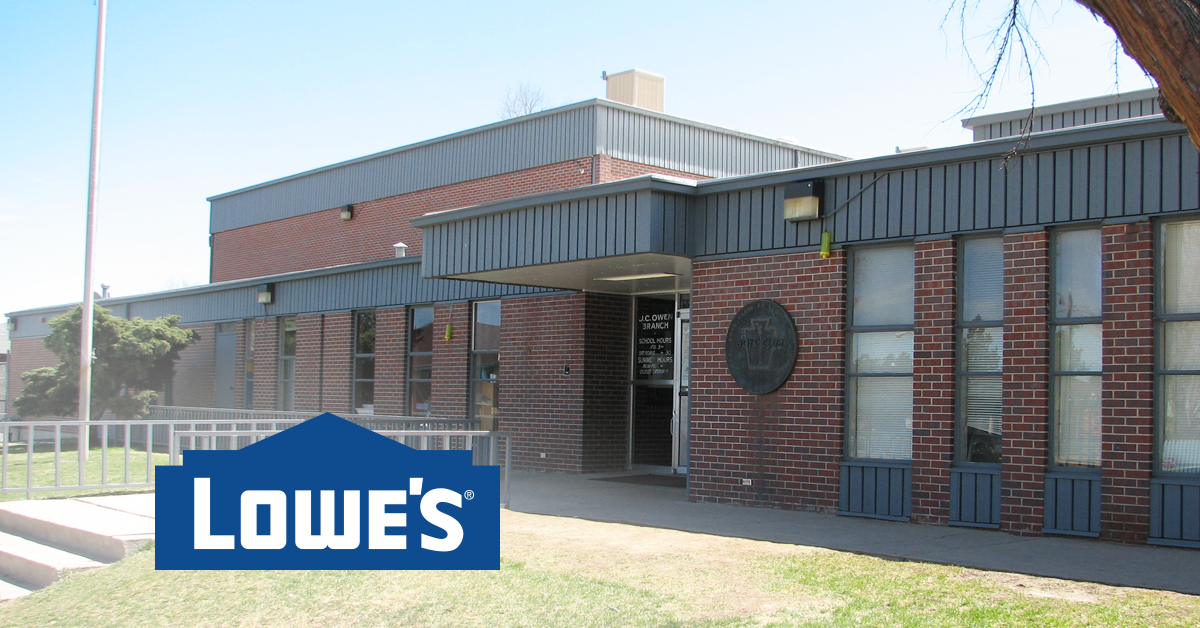 Denver – The Owen Boys & Girls Club will receive a $50,000 grant from Lowe's to build a new mental health center inside the Club's teen area. The grant is part of Renovation Across the Nation, a program between Boys & Girls Clubs of America and Lowe's that awards critical need grants and volunteer support from Lowe's to complete much-needed improvements and renovations.
 The Owen Club was selected as one of the 26 Clubs awarded the grant this year. As the need to update facilities increases and maintenance costs rise, Lowe's support will help the Club make critical improvements to ensure the Club remains a safe and inviting place for Denver youth who need it most.
 The renovations will begin in November, and the mental health center is scheduled to be finished this winter.
 To learn more about the Lowe's and Boys & Girls Clubs of America partnership, visit https://www.bgca.org/about-us/our-partners/lowes.
 About Boys & Girls Clubs of Metro Denver
 The mission of Boys & Girls Clubs of Metro Denver is to provide our Club members with a safe, supportive, fun and enriching environment that inspires and empowers them to achieve their greatest potential. Since 1961, BGCMD has been helping kids, ages 6 to 18, achieve academic success, live healthy lifestyles and develop good character and citizenship. The organization operates 20 safe neighborhood sites throughout metro Denver and one residential summer camp. Learn more at www.GreatFuturesDenver.org.
###