Dr. Sheryl Ziegler 

Sound Bites
Psychologist, author and Dr. Sheryl Ziegler believes we're all searching for the moment when we are able to truly speak our own minds. She also believes one of the most powerful tools to enable us to do that is journaling. In addition to her private and group practice. Dr. Ziegler has appeared or contributed to more than 100 news outlets and programs as a mental health expert, including The Today Show, NBC Nightly News, The New York Times and the Washington Post.
Her best-selling book "Mommy Burnout: How to Reclaim Your Life and Raise Healthier Children in the Process" is available from Amazon.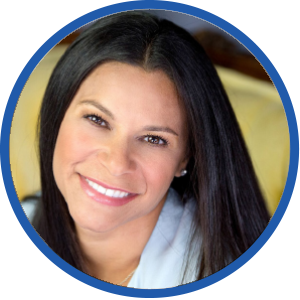 Finding your voice is not a one-time deal – it's a lifelong process.
No one is going to come knocking your door to acknowledge that something unfair happened to you. You need to create your own destiny and your own path.
Even when I couldn't use my voice on the outside, I could do it through journaling. In a journal you tend to be raw and honest and before you know it, you get to your real thoughts.
All girls have some sort of big dream inside. And they're often scared to even think about it, never mind express it, and even less so to chase it. But when you can help girls find their voice and get them to where they can dream it and express it, to put it out there, the sky is the limit. There's no stopping a determined girl.
Getting to Know
Sheryl Ziegler
PERSONAL MANTRA
Life is not fair. That's important to understand early on. It is motivating. If we know life's not fair, we're not going to look for the easy road.  You have to create what you want.
BELOVED BOOKS
"Lean In" by Sheryl Sandberg
"The Truth about Beauty" by Kat James
"Girl Wash Your Face" by Rachel Hollis
FAVE FILMS
The Prince of Tides
Dead Poet's Society
SHOUT OUT
Cyndi Dodds – one of my first bosses and still a mentor. Cyndi is a brave woman. She has been very encouraging to me to help me find my own voice.