Thank you to to Charles Schwab, US Bank and Fidelity for bringing meaningful change to our Clubs year after year!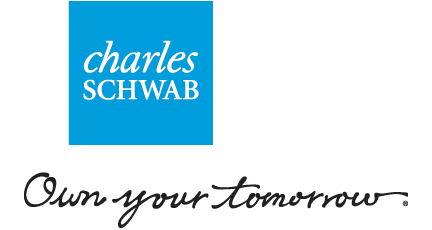 Charles Schwab has been one of Boys & Girls Clubs most committed partners for more than 15 years. Each year, Schwabbies dedicate a week of volunteering with Boys & Girls Clubs, providing hands-on help and resources for our Clubs. These events range from teaching our kids financial literacy through a Reality Store event, to rolling up their sleeves and cleaning the Vickers Boys & Girls Club to prep for our summer programs, to spending a day up at Gates Camp and providing critical maintenance work after a harsh winter.
We are so appreciative of Charles Schwab's continued partnership not only through volunteerism, but through their investment in our programs and special events. And we owe a special thank you to Board Member Jennifer Fedora and Associate Board Members Jordan Jhabvala and Meili Gensler for advocating for our Clubs and kids!
US Bank, a BGCMD partner since our original inception in Denver in 1961, continues to be a true philanthropic partner through their annual volunteerism. Recently, US Bank played a huge role in setting up our Easter Hat celebration in April. Volunteers decorated our gym, organized supplies and acted as judges for our Club members' Easter Hat submissions. Their time and support helped to make this beloved annual event a huge success.
US Bank volunteers also came out to our Broncos Club to deep clean and beautify the building before our busy summer season began. The Club was sparkling clean and smelling great after the group was finished!
Thank you US Bank for your time and investment in our Clubs, programs and events. We are so grateful for your partnership and support from Board Member Bruce Hernandez and Associate Board Member Robert Naughton who continue to be champions for our kids!
Fidelity's continued partnership and volunteer efforts have helped us create a safe, happy environment where our kids can learn and grow every day. Nearly 50 Fidelity volunteers spent their Saturday at our Johnson Boys & Girls Club helping improve all aspects of the Club.
Inside, volunteers painted all of the Club's doors and deep cleaned the building. Outside, folks beatified our garden, added mulch to the playground and helped the maintenance team dissemble an old wood retaining wall. We are so grateful for all their hard work! We also look forward to every holiday season where Fidelity hosts a holiday party at one our Clubs and brings fun, festive games and crafts for our kids to enjoy. Thank you Fidelity for your passion to bring new opportunities and experiences to our Clubs!