A Youth of the Year judge shares her experience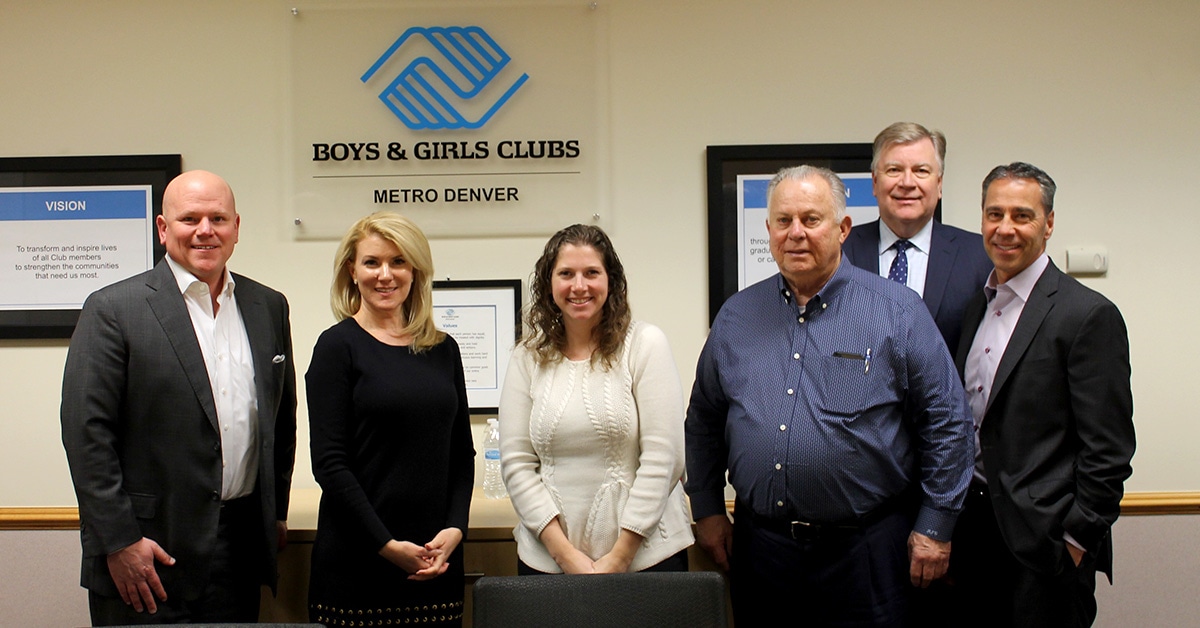 Zach McGuire, Amy Parsons (CSU), Allie Pisching (Denver Broncos), Bob Clark, Dan Ball (RBC Wealth Management) and Jim Kellogg prepare for interviews with our Club member leaders.
Allie Pisching, Executive Director of Community Development for the Denver Broncos, has been very involved with Boys & Girls Clubs in the past, but this was her first year serving as a Citywide Youth of the Year judge.
"The Youth of the Year judging opened my eyes and introduced me to the amazing teens who are making their Clubs and communities a better place all across Metro Denver," she said.
As part of the Youth of the Year process, competing teens write essays reflecting on their life and Club experience. They also gather letters of recommendation to support their candidacy and then present in person to a panel of judges – made up of community leaders and BGCMD Board Members.
Pisching appreciated the diversity of experiences Club members shared in interviews and the variety of ways that Boys & Girls Clubs has had a positive impact in their lives.
"The professional development that comes along with the writing and interview process is invaluable as juniors and seniors prepare for the next chapter," Pisching explained.
"I admire the courage and poise it took to stand in front of the room and share personal stories and memories that led to personal growth," said Pisching.
As contestants reflect on their achievements and challenges, they gain insights about themselves as well as real-world practice for future job interviews and college applications. So the process is as much about training as it is about winning.
As Pisching said, "Each Club member has a different story and they gain confidence and support sharing it."
About the Youth of the Year Process
The Youth of the Year award honors the most outstanding members of Boys & Girls Clubs. The young participants  have demonstrated exceptional contributions to their families, schools and community by displaying leadership, academic achievement, community service and success in overcoming obstacles.
The application and judging process begins at the Club level when members write three essays and collect letters of recommendation. Interviews with a panel of judges follow. Volunteer judges at each participating Club select winners in three categories: 10-13 year olds, Juniors (14-15), and Seniors (16-18). At the next level, Club winners face off in a city-wide competition, from which one winner is selected to represent Denver at the state level.
The Youth of the Year program helps young people develop their leadership and communication skills. Over the course of several months, candidates attend writing and public speaking workshops and have the opportunity to work one-on-one with coaches and mentors.