Boys & Girls Clubs of Metro Denver Launches 11th Annual Dream House Raffle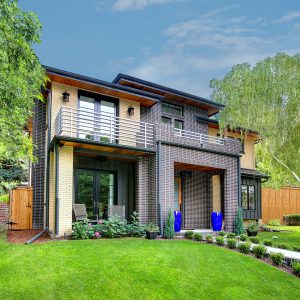 Boys & Girls Clubs of Metro Denver is pleased to announce the launch of the 11
th
annual Denver Dream House Raffle, offering participants a chance to win the Grand Prize of the Denver Dream House or $2 million in cash. An additional 2,750 prizes will be given away throughout the raffle period (
now through April 26, 2019
). A limited number of tickets will be sold and the odds of winning a prize are 1 in 20.
This year's Grand Prize Dream House is an elegant, custom-built home located in the Cherry Creek area with modern, contemporary design and luxury features. The 5 bedroom, 4.5 bathroom house features a heated three-car garage, wiring for full home automation, a master suite with a walk-in closet and balcony, a gourmet chef's kitchen, backyard patio and a climate-controlled wine cellar.
Denver Dream House Raffle tickets will be available through April 26, 2019 – with the Grand Prize Drawing taking place on Friday, May 10, 2019. Tickets can be purchased online (www.MileHighRaffle.com), by mail or in person (2017 West 9th Avenue, Denver, CO 80204). Tickets can also be purchased over the phone by calling (888) 506-6053. Tickets can be purchased for $150 for one, $400 for three and $550 for five.
All raffle tickets bought before the early bird deadlines of February 15th and March 22nd will be eligible for "Early Bird" prizes including a Porsche, a trip to New Zealand and cash. Those who purchase three or more tickets will be eligible for the special bonus prize – a Mini Cooper S convertible or $45,000 – to be awarded at the conclusion of the Raffle.
Additionally, ticket purchasers can participate in the 50/50 Add-On Drawing. The winner of this drawing will split the progressive jackpot with BGCMD. Tickets for the 50/50 Add-On Drawing can be purchased for $20 for one, $50 for three or $75 for six. Add-On tickets must be purchased in conjunction with the Dream House Raffle ticket.
Proceeds from the Dream House Raffle fundraiser directly benefit Boys & Girls Clubs of Metro Denver, with all funds supporting the organization's afterschool programs, including 16 safe neighborhood sites and a residential summer camp. Inspiring and enabling young people for more than 50 years, Boys & Girls Clubs provide children and teens with access to homework support, health programs, leadership programs, sports, arts and college prep.
2019 Dream House Raffle Key Dates:
January 14 – Raffle Begins
February 15 – Final day to purchase tickets to be eligible for the Early Bird 1 prize
March 1 – Early Bird 1 Drawing
March 22 – Final day to purchase tickets to be eligible for the Early Bird 2 prize
April 5 – Early Bird 2 Drawing
April 26 – Final day to purchase tickets to be eligible for the Grand Prize Drawing and 50/50 Add-On Drawing
May 10 – Grand Prize Drawing including the Grand Prize, 2,750 additional prizes, the Multi-Ticket Drawing and the 50/50 Add-On Drawing