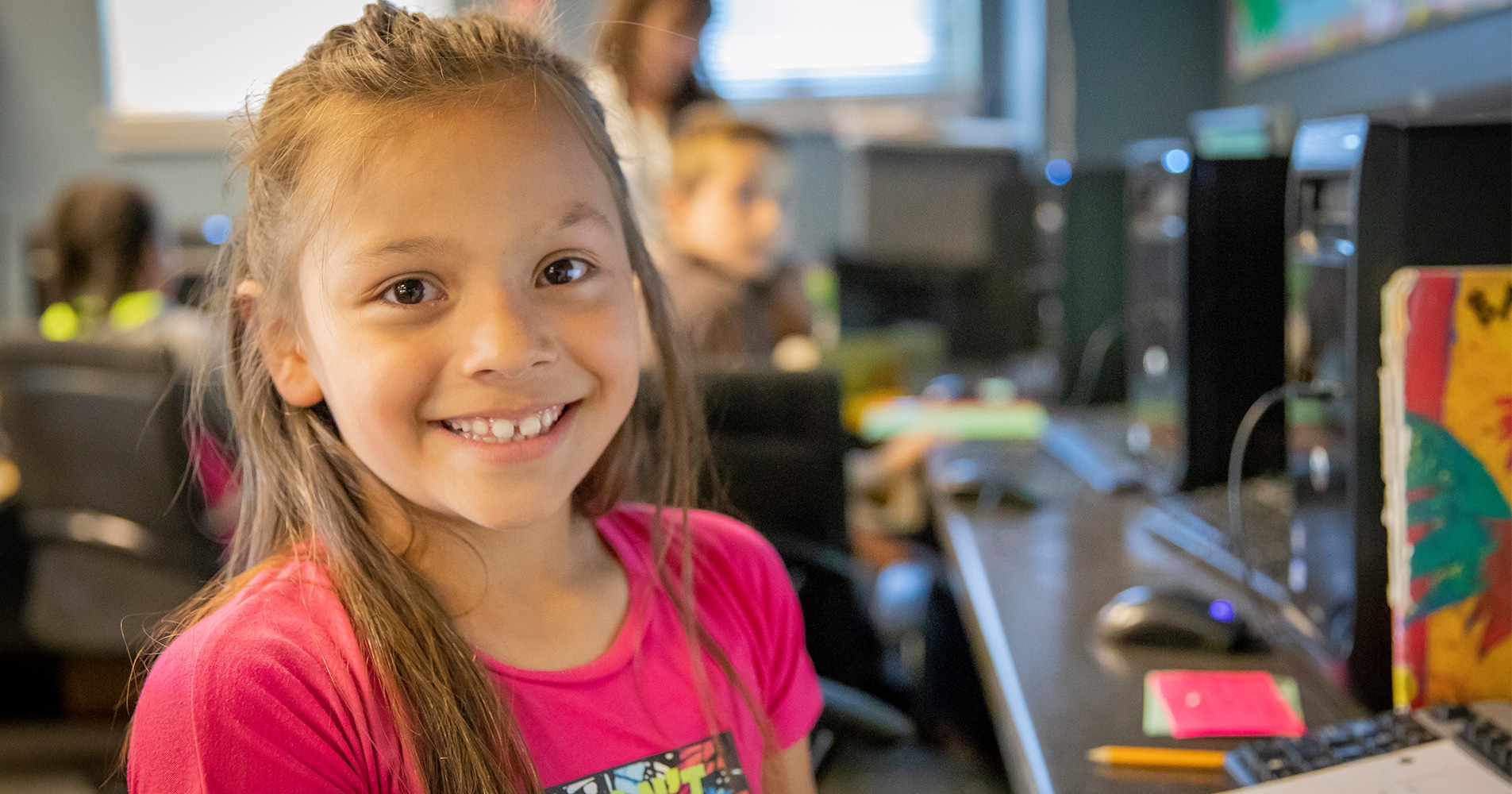 On any given day, Jasline can be found in her Boys & Girls Club's Learning Center with her head buried in a book. Now a self-proclaimed bookworm, Jasline is a frequent participant in Accelerated Reader, a program that promotes reading comprehension.
 It is proven that third grade reading is a key indicator of a child's likelihood of high school graduation and future success. At Boys & Girls Clubs, we provide the necessary building blocks to support literacy and set our members like Jasline on a path toward graduation.
As a fourth grader, Jasline's love for reading is propelling her towards a bright future. Her dream? Working at the Boys & Girls Club so she can help other kids read and achieve just like her.
Jasline is a testament to the power of a strong support system and caring mentors. When kids get the academic support they need, the future opens up for them like an unfolding book.
Believe in kids like Jasline
"I didn't think I could achieve 100% of my reading goals."
– Jasline