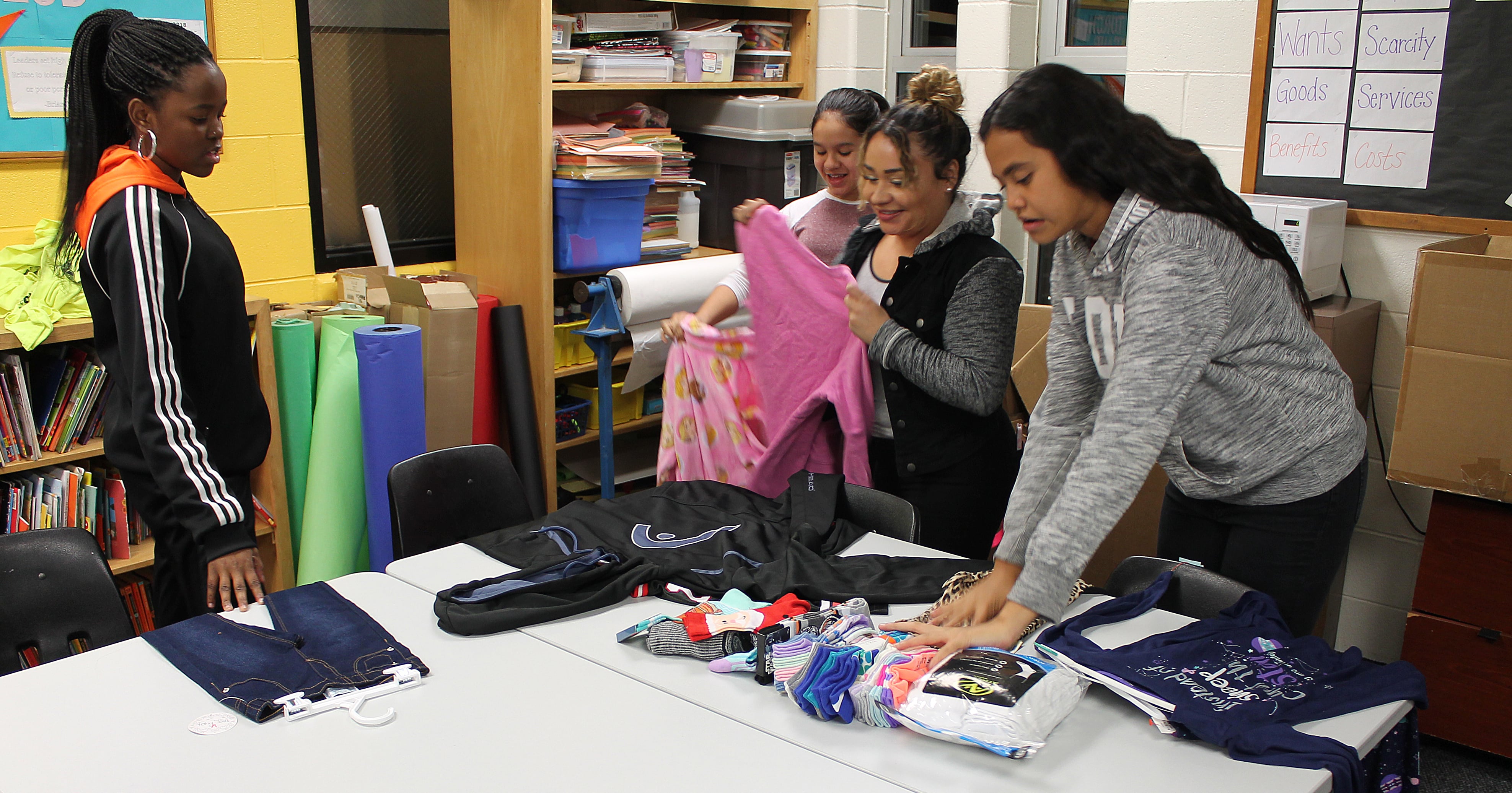 Teen specialist Justine Baca helps Club members Arbay, Mia and Layla sort through items gathered for the Owen Boys & Girls Club's "Our Closet" program
While the holiday season inspires many kids to focus on the gifts they want to receive, at the Owen Boys & Girls Club, Club members find giving hope and warmth to others is far more satisfying.
For the seventh year in a row, the Club has helped families in need by giving away clothing, coats, school supplies, and hygiene products through a program called "Our Closet." At Club's annual Thanksgiving celebration, Club members of all ages came together to make the annual "Our Closet" event possible.
"There are families that don't have as much as everyone else," said 15-year-old Michelle, who has been involved in the program for several years. "We wanted to do something to help people and make a difference directly."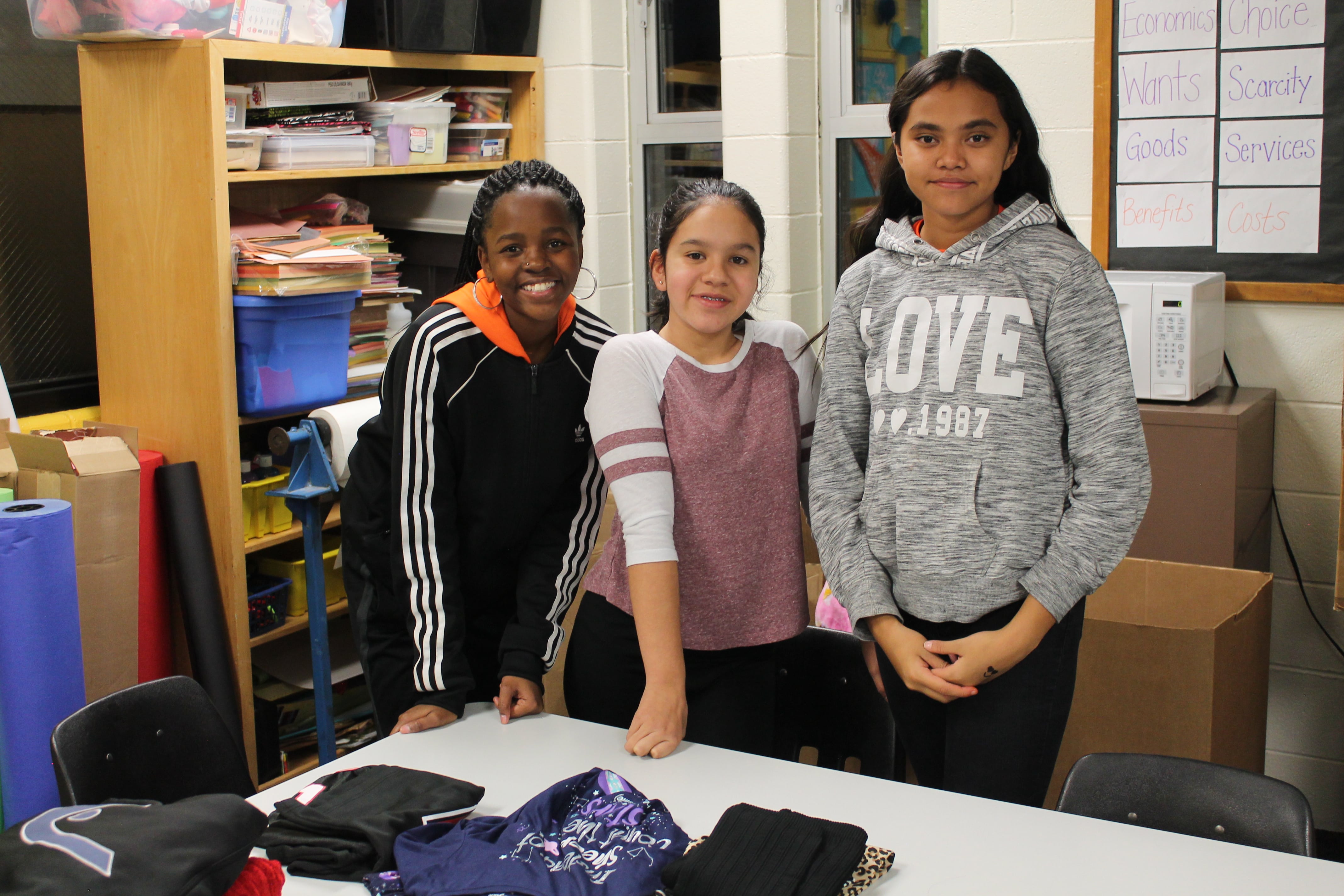 "Our Closet" is a collaboration between Owen's Keystone and Torch Clubs – the Club's character and leadership programs. Torch Club members collected new and gently used clothing. Each Keystone Club member brought in 10 items like school supplies, hygiene products and non-perishable food.
"It feels nice doing something to help someone else," said Dominique, age 12. "I like doing it because it gives to people who are in need and it shows that we care about our community."
In preparation for the Thanksgiving festivities, Club members sorted through all the items they gathered and divided them into categories so families could quickly find what they needed.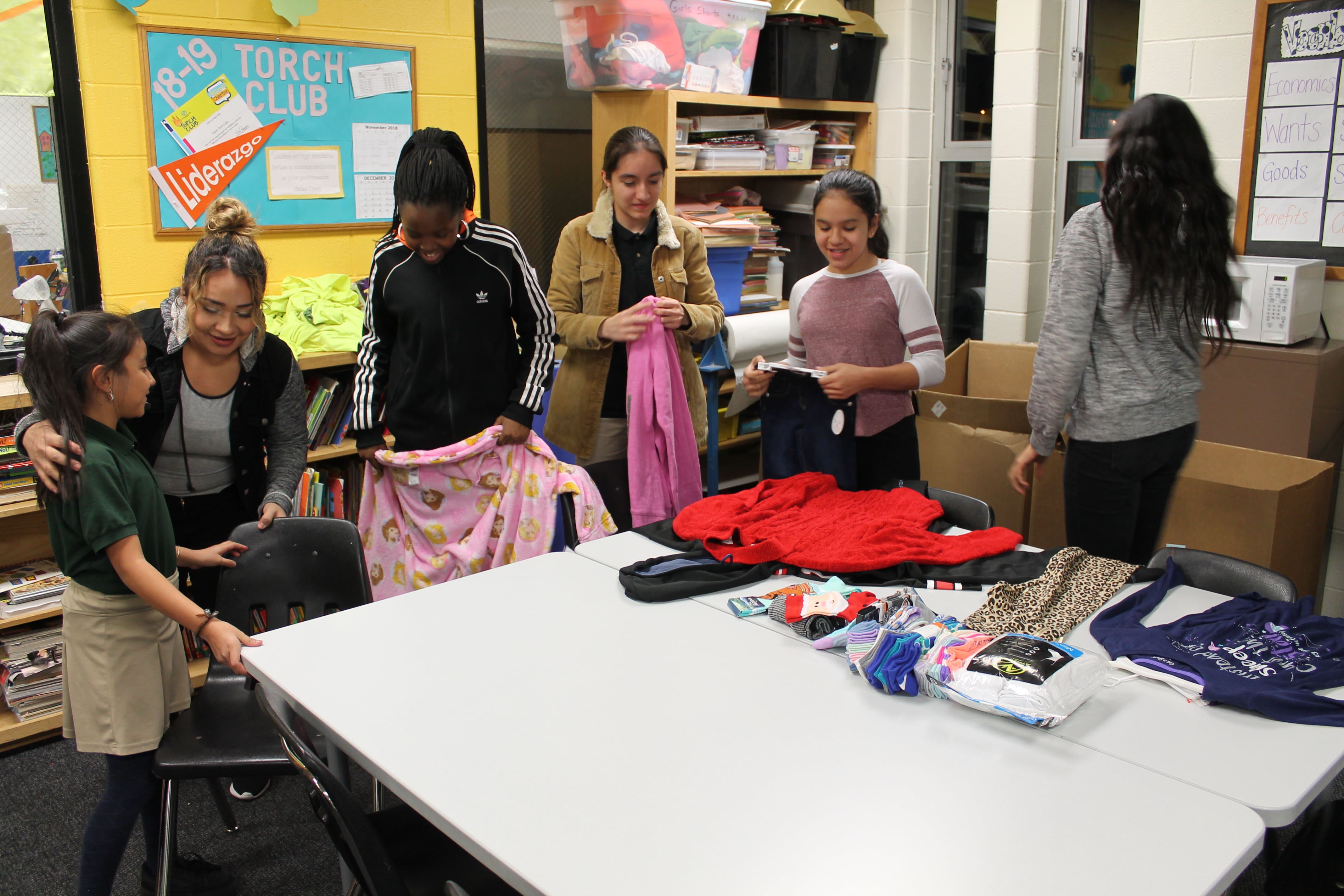 "All sorts of families and kids come here for the Thanksgiving dinner," said 13-year-old Samya. "Any family member can come here. They don't have to worry about money. We have lots of things to help them – from clothing to soap."
Last week, when the Owen Club hosted their annual community Thanksgiving dinner – a nearly 40-year tradition – more than 600 Club members and their families gathered for the free Thanksgiving meal and festivities. After a classic feast of turkey, mashed potatoes and pumpkin pie, families were able to get items they needed from "Our Closet."
"During the holidays, families don't have a lot of extra money to spend," explained 15-year-old Arbay. "Everything here is free – and no one has to worry about being judged."