Boys & Girls Clubs of Metro Denver has built strong community partnerships with several local Buffalo Wild Wings locations over the past five years. The local general managers truly care about our mission and the work we are doing for the 10,000 youth we serve every year.
For the second year in a row, Buffalo Wild Wings has hosted a golf tournament benefiting Boys & Girls Clubs of Metro Denver. The tournaments are an opportunity for B-Dubs locations to say thank you to their vendors and provide an additional opportunity to give back to the community. Since 2016, the tournaments have raised over $80,000 for the Clubs!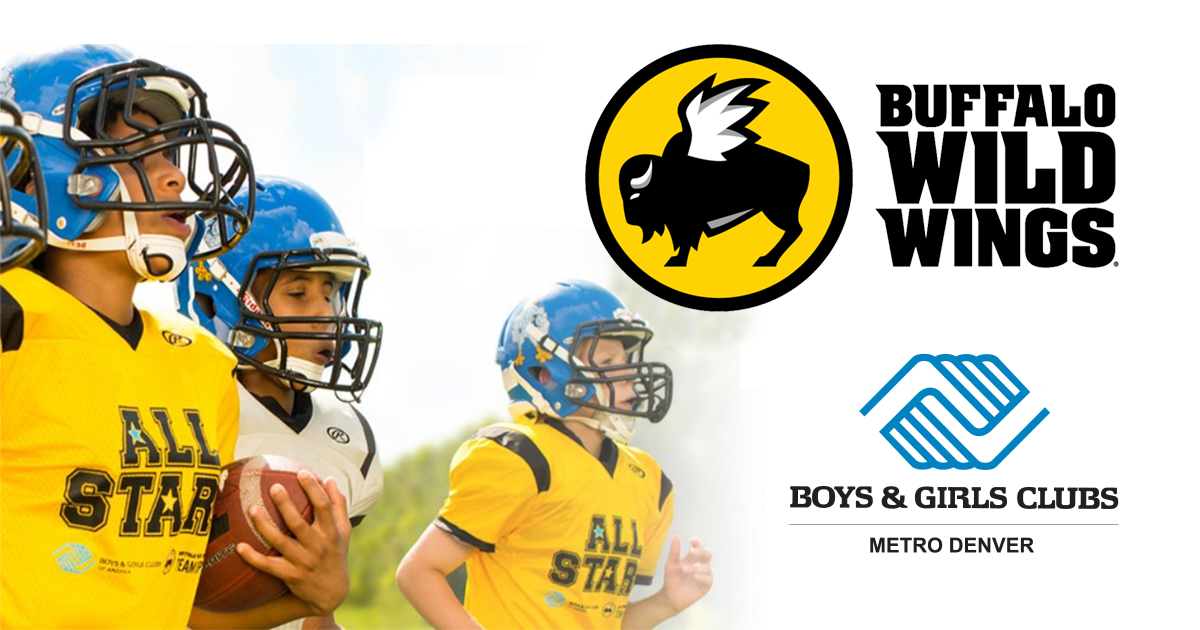 Since 2013, Buffalo Wild Wings has also engaged in a national partnership with Boys & Girls Clubs of America and their locations through Community Give Back Days that support their charitable giving initiative TEAM UP FOR KIDS.
TEAM UP FOR KIDS centers on the vision: There is a champion in every child. Buffalo Wild Wings is committed to helping build communities where all kids can thrive, compete, and belong to a team. As part of this mission, Buffalo Wild Wings has teamed up with Boys & Girls Clubs to help thousands of kids play on sports teams each year. Buffalo Wild Wings is committed to donating and raising at least $22 million for BGCA by 2020. Guests can join the effort through donations from sauce and seasoning bottle purchases and in-restaurant fundraising events.
Buffalo Wild Wings, founded in 1982, is the largest sports bar brand in the United States. Globally, B-Dubs has more than 1,200 restaurants in 10 countries. Buffalo Wild Wings is part of the Inspire Brands family of restaurants.
We are truly grateful for our local Buffalo Wild Wings general managers, their vendors, and store employees. We are looking forward to continuing our long-lasting partnership in hopes to raise significant funds for our members who need us most.