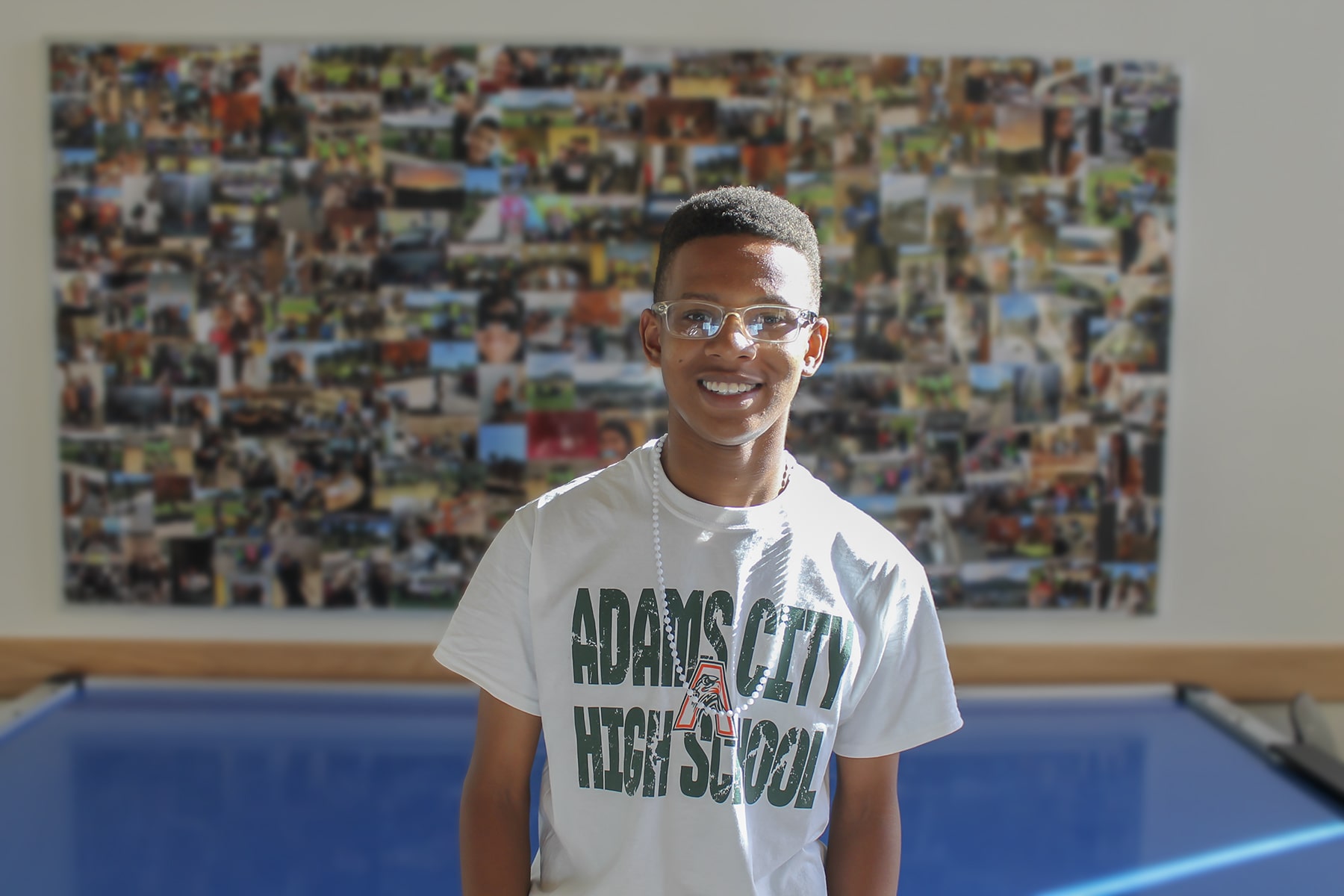 Three years ago, Davonte's family abruptly moved across town and it forced many changes in his life. He had to start over at a new school and make new friends in a different community. Fortunately, one aspect of his life remains constant – the support of Boys & Girls Clubs. Davonte has been a Boys & Girls Club member since he was 7 years old and was lucky to have another Club in his new neighborhood. While the faces and facilities are different, the positive, supportive Club environment remains the same.
"The Club is a place to make friends and stay out of trouble. It's a cool place to be involved in activities and be well-rounded," explained Davonte. "The Club staff take time out of their day to help kids and have fun with them. Sometimes they're like therapists. They really care and want to make sure everyone's doing alright."
At the Club, Davonte spends time with friends, gets homework help and plays basketball. Recently, Davonte has started to emerge as a Club leader by participating in the Keystone Club. The Keystone Club is a national teen leadership program that focuses on three areas: academic success, career preparation and community service.
Through Keystone Club, Davonte has helped the Club organize fundraisers for Teen Night and other activities. He's also supported the Club through community car washes and Club dances that raise money for programs.
Help Kids and Build Stronger Communities
Donate to Boys & Girls Clubs of Metro Denver to help more Club members like Davonte realize their potential as the next generation of leaders.
"The Club has motivated me to do better in multiple aspects of life. It's given me more confidence. It's been great."
– Davonte
A junior in high school, Davonte is considering a career in medicine. He's interested in someday becoming either a brain surgeon or an emergency room doctor.
"I've always been interested in how the brain works and how it controls everything," he said. "And I like the excitement that comes with being an E.R. doctor. It's important work obviously – but it would never be boring."
The Club helped Davonte learn more about college by taking him, along with other teens, on campus visits. Davonte visited five universities throughout the state. He also had opportunities to further develop his leadership skills, including being invited to National Leadership Academy – a program that creates civic and service-minded young leaders by 'inspiring a heart for serving others.'
The Club has helped Davonte learn what it takes to succeed and helped him take tangible steps towards his bright future.
"The Club has motivated me to do better in multiple aspects of life," he said. "It's given me more confidence. It's been great."