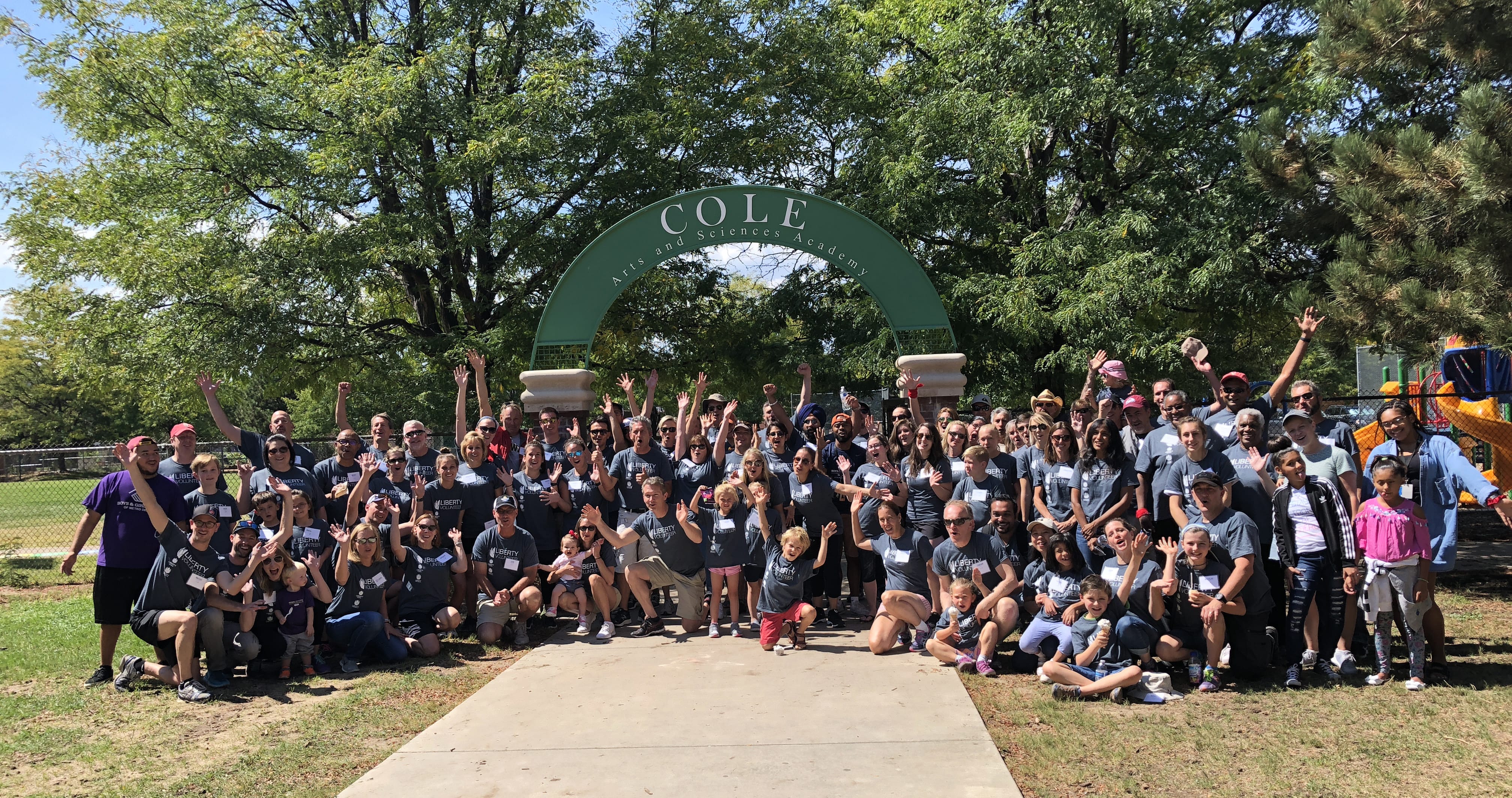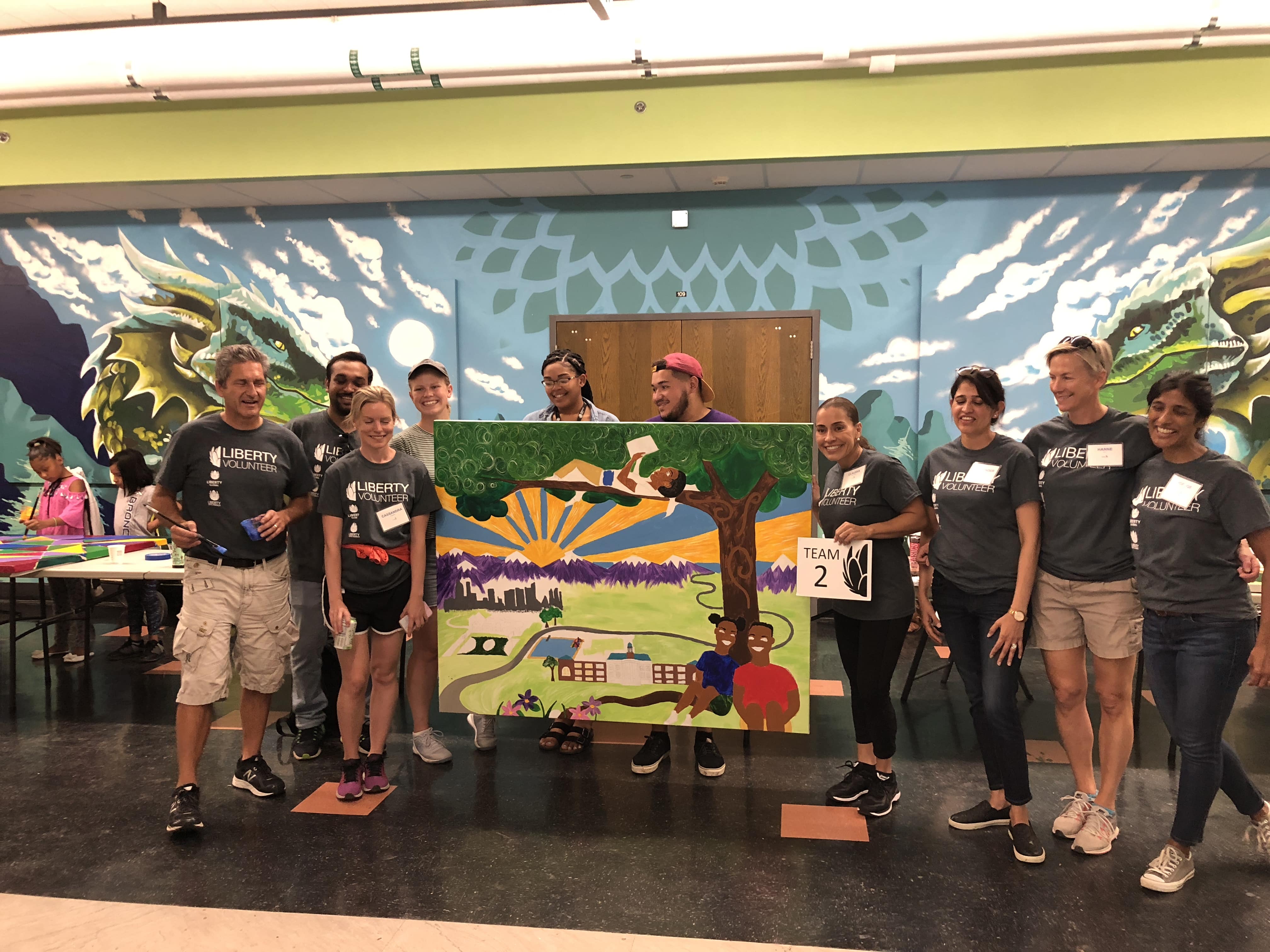 On Saturday, September 8, more than 100 volunteers from Liberty Global renovated and refreshed the Cole Boys & Girls Club in Northeast Denver. The Club operates on a shared campus with Cole Arts & Science Academy and DSST: Cole Middle School, which also benefited from the volunteer initiative.
In addition to repairs, volunteers painted and cleaned up the playground, created a "Dragons" sign on the school fence, and painted three murals in the Club hallways.
Liberty Global employees, including CEO Mike Fries, put in several hours of hard work before ending the day with a celebration including lunch, music, and ice cream. Club members from Denver's Cole, Five Points, and Whittier neighborhoods joined in the festivities.
The renovations are just one example of the positive impact that Liberty Global has had on our Clubs. Liberty Global has also financially support BGCMD's STEM education programs and donated technology to ensure Club members have access to a cutting-edge STEM education.
Thank you to Liberty Global and all the volunteers who helped revitalize the Cole Boys & Girls Club. The refreshed campus will benefit Club members for years to come and ensure they have a positive place to grow, play, and learn.