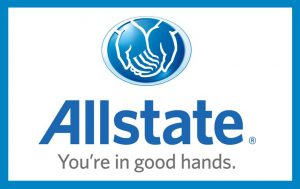 A huge thank you goes out this month to one of our most impactful Corporate Sponsors, Allstate! For the second year in a row, Allstate partnered with Boys & Girls Clubs of Metro Denver for their annual Day of Service. To demonstrate their commitment to empowering youth to make a difference in their communities, Allstate agents volunteered their services on Saturday, April 7th at three Clubs in the Metro Denver area as well as at Clubs in nine other states in the region.
The Johnson, Denver Broncos and Suncor Boys & Girls Clubs were treated to over 100 enthusiastic and dedicated Allstate staff members and families who worked diligently to repair, spruce-up and deep clean the spaces our kids inhabit every day. The results were remarkable and the Agents finished the day knowing that their time and elbow grease contributed to the sense of pride and belonging in our Club members. This volunteerism, combined with the donations made from the Allstate Foundation for every Agent that participated, made Allstate's Day of Service one of the most consequential we have ever experienced, raising over $100,000 for our Clubs!
We could not be more grateful for the support of Timothy Waltrip and Halie Peddle – who tirelessly championed the event, the phenomenal Allstate team captains and everyone who spent their Saturday making a difference. We look forward to welcoming Allstate as a Silver Sponsor at this month's Gala!
For a peek at the Day of Service, check out Femi's Story to learn about an Allstate volunteer that grew up as a member of our Denver Broncos Boys & Girls Clubs, and is now committed to coaching the soccer team!