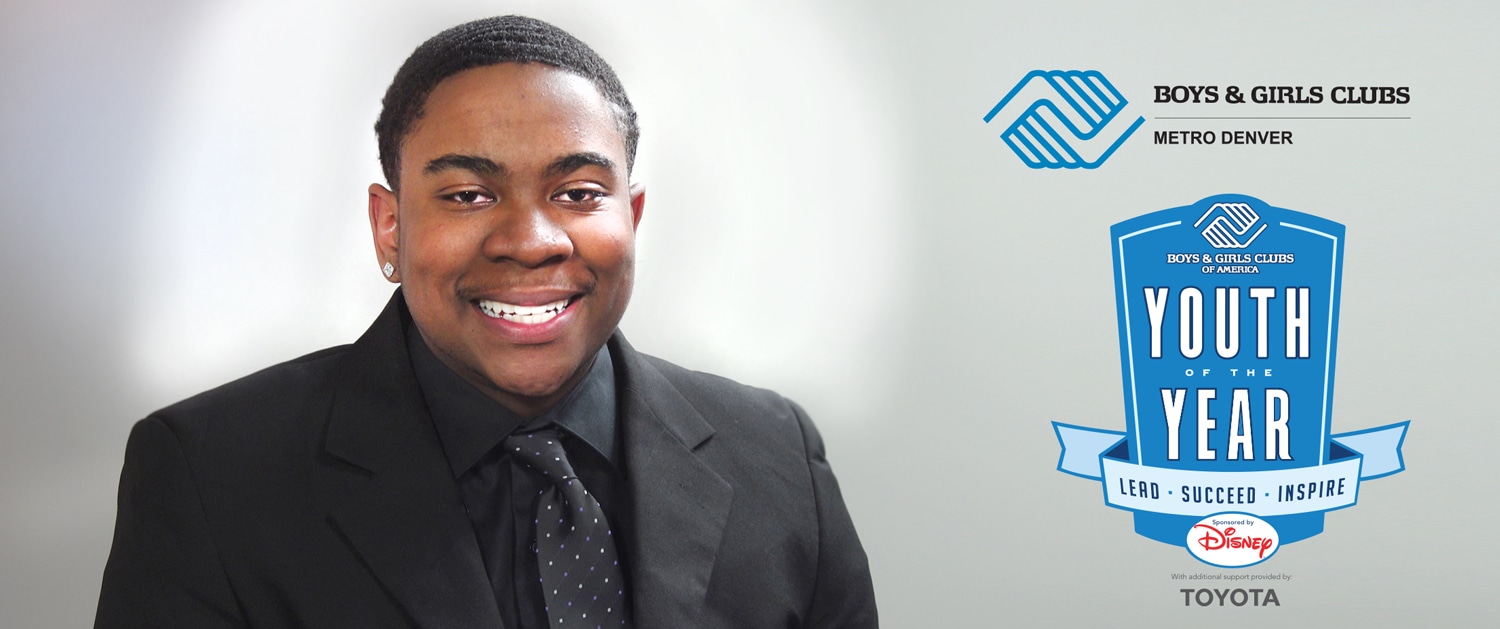 Competing against nine other Boys & Girls Club members from across Colorado, 18-year-old Malachi has been selected as the 2018 Boys & Girls Clubs Colorado State Youth of the Year, the most prestigious leadership title a Boys & Girls Club member can earn. A member at the Boettcher Boys & Girls Club in Aurora for 12 years, Malachi has demonstrated leadership and responsibility in all areas of his life.
Boys & Girls Clubs of America's Youth of the Year program recognizes Club members who have given back to their Club and their community. Malachi represented metro Denver at the state competition hosted by the Colorado Alliance of Boys & Girls Clubs. As the state winner, he will now represent Colorado at the upcoming Southwest regional competition. In addition, Malachi will receive scholarships to help with his post-secondary education.
Currently a senior in the International Baccalaureate program at George Washington High School, Malachi is on track to graduate and plans to attend college where he will study kinesiology and sports science. He spends time each week tutoring and leads a reading program at the Club. He is also the peer leader for the Club's Play60 fitness program and coaches basketball.
"Boys & Girls Club has taught me many valuable lessons that I will use for the rest of my life. It has taught me to give my all in everything that I do," said Malachi. "I thank the Boys & Girls Club for allowing me to spend my time inside the Club, becoming a better person rather than taking my chances with all the risks that an unsupervised life brings. Boys & Girls Club has saved my life in that sense."