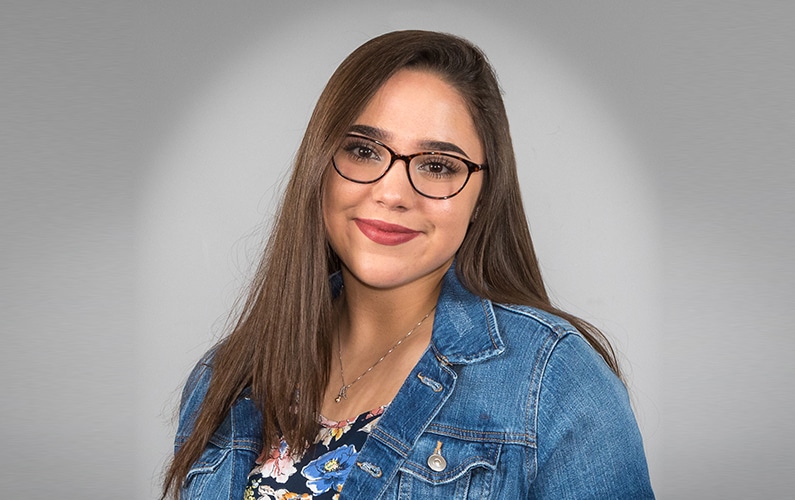 Seventeen-year-old Club member Alena is not your average teenage girl. She has big goals and has been relentless on her journey to achieve them. Alena's passion for helping children motivates her to work every day towards her career goal of becoming a pediatrician. The Owen Boys & Girls Club provides her with the support and encouragement she needs to reach that goal.
Alena's dream to become a pediatrician shines when she is at the Club. From tutoring younger Club members to volunteer opportunities to social interactions with kids, she gets exposure to a wide range of activities that push her and allow her to build her pediatrics skills. Through her junior staff position, Alena works at the front desk, in the art room, and with the sports teams. By helping younger Club members read and participate in programs like Play 60, she gains leadership and education skills, both of which she can use in her future profession.
"The Boys & Girls Club is much more than an after school place," Alena said. "It is a great place to be safe, make life-long friends, and have fun."
Alena has grown in many ways since joining the Club when she was six. She has grown physically, mentally and emotionally. She has also grown her passions and her drive. Steve Martinez, the Owen Boys & Girls Club Director, has known Alena since she was 6-years-old and has seen Alena's transformation first-hand over the past 11 years.
"Alena is a very thoughtful and is always looking out for others," said Steve. "I have seen her transform into a mature young adult. She understands what needs to be done to get where she wants to go."
Alena is positive the influence of the Club has helped her become the woman she is today. Alena knows there is no time to be held back by life's trials and is confident that her time spent in the Club will help her achieve her dreams.